LOS ANGELES/TORONTO—An elaborate scheme to send U.S. technology with military applications to China at one point involved using Air China pilots, U.S. authorities allege.
In January 2018, the FBI arrested Americans Yi-Chi Shih and Kiet Anh Mai for allegedly buying microchips that can be used for military applications from a U.S. company under the pretense that they were for domestic use, while scheming to send the technology to China. A third suspect, Canadian Ishiang Shih—a professor at McGill University and Yi-Chi Shih's brother—is also charged by U.S. authorities in relation to the case, although he hasn't yet been extradited and is free in Canada.
Documents related to the ongoing court proceedings of Yi-Chi Shih in California allege his involvement in sending restricted technology to China began as early as 2005. Prosecutors say from this time until 2009, he shipped microchips to his contacts in China either via Singapore or by giving them to Air China pilots in Los Angeles to fly to China.
Requests for comment from Air China on the claims received no response.
Among the evidence included in the court case is a PowerPoint presentation from 2012 which authorities say contains the names of both Shih brothers. Prosecutors allege the presentation was a "business plan for the development of a semiconductor foundry in the PRC to manufacture MMICs [monolithic microwave integrated circuits]."
MMICs are used for electronic warfare, radar, and military communications, among other applications
The presentation lists the name of the U.S. company specializing in the manufacturing of MMICs, whose technology was later sent to China without the company's knowledge in the alleged scheme involving the Shih brothers and Mai.
Court documents say Ishiang Shih sent two separate emails to his brother in 2012, attaching presentations that had details on MMIC technology, including those of the unnamed U.S. company.
On one of the presentations, the header had the name of a Chinese company, Chengdu Gastone Technology Co. (CGTC), whose president was Yi-Chi Shih, authorities say. CGTC established an MMIC manufacturing facility in Chengdu, China. In 2014, the U.S. Department of Commerce added the firm to the list of foreign companies that require a special license for export because "it had been involved in the illicit procurement of commodities and technologies for unauthorized military end use in China."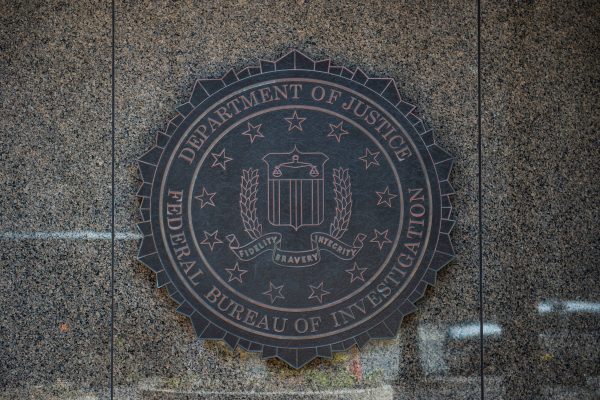 Court documents allege that in 2013, Mai, who previously worked with Yi-Chi Shih at two different companies—with at least one being a cleared U.S. defense contractor—corresponded with the victim U.S. company, expressing interest in their product.
According to authorities, Mai is alleged to have posed as a U.S. customer seeking to get custom-designed MMICs from the company, claiming it was for domestic use. Yi-Chi Shih subsequently arranged for the parts to be shipped to China.
"This case outlines a scheme to secure proprietary technology, some of which was allegedly sent to China, where it could be used to provide companies there with significant advantages that would compromise U.S. business interests," U.S. Attorney Nicola T. Hanna said last year.  "The very sensitive information would also benefit foreign adversaries who could use the technology to further or develop military applications that would be detrimental to our national security."
Authorities say Mai was reimbursed for the payments he made to the victim U.S. company by Pullman Lane Productions, a U.S. company registered to Yi-Chi Shih, as well as JYS Technologies, a Canadian company that lists Ishiang Shih as a co-director.
Yi-Chi Shih is alleged to have arranged for the microchips to be shipped to China by sending them first to Hong Kong, or to his brother in Canada, "for the purpose of providing technology to CGTC."
Court documents show that prosecutors claim to have a record of an email sent by Yi-Chi Shih to his brother that has minutes of a meeting of the board of directors of a company that Yi-Chi Shih is also part of. The email shows that the directors plan to make MMICs in China for use in missile guidance.
The documents further show that prosecutors want the court to hear expert testimony that Qing'an International Trading Company (QTC), a company based in China that wired US$1 million to an account managed by Yi-Chi Shih, is controlled by China's People's Liberation Army, and that "QTC regularly uses front companies like those in this case to avoid international scrutiny and export controls."
According to court documents, Yi-Chi Shih argued in court that he was involved in "purely academic research in China" and export exceptions applied to his conduct.
Prosecutors allege that Yi-Chi Shih was aware of the military applications of MMICs and restrictions applying to China.
Court documents say that in 2010, Ishiang Shih emailed Yi-Chi Shih a copy of the U.S. Department of Commerce's "China Policy Rule," the first page of which stated that authorities had broadened the scope of products that were forbidden for export to include items that could make "direct and significant contribution to the Chinese military."
None of the allegations have been proven in court.
A spokesperson for the RCMP in Quebec said U.S. authorities first contacted them about the case in Summer of 2017 and asked them to help in the investigation of Ishiang Shih.
"There's an ongoing investigation," Sgt. Camille Habel said, explaining that the investigation is to assist the FBI and is not the RCMP's own case.
A spokesperson with the Canadian Department of Justice said since extradition requests are "confidential state-to-state communications," the department can't comment on the existence or status of any possible extradition requests.
A court case involving Ishiang Shih is currently before the Superior Court of Quebec, related to sending abroad the documents seized during the investigations.
Ishiang Shih's lawyers say that their client denies the charges made by U.S. prosecutors.
"Dr. Ishiang Shih denies vehemently the allegations that the U.S. authorities have made against him," lawyers Julio Peris and Rose-Mélanie Drivod wrote in an emailed response. "The U.S. prosecution in this case is of a purely political and commercial nature."
John Hanusz, Yi-Chi Shih's lawyer, said in an email that his client denies the charges and has pleaded not guilty. He said he has no further comment on the case.
Mai's lawyer, John Littrell, said his client has pleaded not guilty except for a charge relating to failing to provide technical paperwork for export of products to China. He says the products were simple low-voltage connectors "similar to the type of cables used to connect a home computer to its monitor. No license was required."