Air Canada is in negotiations to acquire Air Transat in a transaction that would be valued at about $520 million, both companies announced May 16.
The two companies have entered into a 30-day period of exclusive negotiations toward a definitive agreement for Air Canada's acquisition of Air Transat.
Air Canada has offered to purchase all of Transat A.T. Inc.'s shares for C$13.00 per share. In a news release, Air Canada says it has all the necessary funding required to complete the transaction.
"The acquisition presents a unique opportunity to compete with the very best in the world when it comes to leisure travel," said Air Canada president and CEO Calin Rovinescu.
"It will also allow us to further grow our hub at Montréal-Trudeau Airport, where we have added 35 new routes since 2012 to the benefit of the Montreal and Quebec communities, and from which we carried 10 million customers in 2018 alone."
If a definitive agreement is made between the two companies, which is not guaranteed, the transaction would be subject to regulatory and shareholder approval, as well as other usual closing conditions.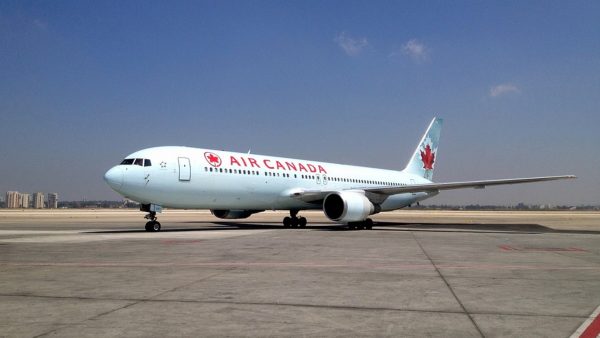 Air Transat received multiple proposals from different companies, and its board of directors determined that finalizing negotiations with Air Canada was in the best interests of the company, their press release states.
"This represents the best prospect for not only maintaining, but growing over the long term the business and jobs that Transat has been developing in Quebec and elsewhere for more than 30 years," said president and CEO Jean-Marc Eustache.
Transat says that its operations will continue as usual, with no change for its clients, suppliers, and employees, so travellers and clients can continue to travel and book through the airline.
However, the company has agreed to limit its hotel strategy during the 30-day period.
Air Canada employs about 36,000 people around the world, and of those, nearly 10,000 are in Quebec. Air Transat has about 5,000 employees, mostly in Quebec. Both companies are headquartered in Montreal.
Ross Aimer, CEO of Aero Consulting Experts, told Global News that people can expect ticket prices to rise if the deal is finalized as there would be less competition, which usually means higher prices.
"Air Transat owns about 20 to 25 percent of the Canada to Europe market, so that's a big chunk," Aimer said. "And Air Canada is doing the same thing, so if they merged with Air Canada, I would imagine a price hike."
Onex Acquiring WestJet
There was already big news for Canada's airline industry earlier this week.
On May 13, WestJet Airlines announced that it has agreed to be acquired by Onex, a private equity firm based in Toronto, in a transaction valued at $5 billion including debt.
According to a news release from WestJet, Onex plans to acquire all outstanding WestJet shares for $31 a share, after which WestJet will operate as a privately held company.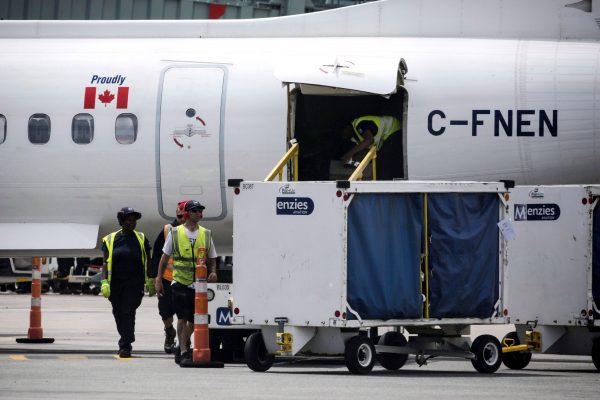 "I am particularly pleased that WestJet will remain headquartered in Calgary and will continue to build on the success that our 14,000 WestJetters have created," WestJet's founder and chairman Clive Beddoe said in the release.
"Onex' aerospace experience, history of positive employee relations, and long-term orientation makes it an ideal partner for WestJetters, and I am excited about our future."
The all-cash transaction is subject to a number of conditions, including court, shareholder, and certain regulatory approvals.
WestJet expects to close the transaction in late 2019 or early 2020, assuming regulatory approvals go through—including approval under the Canada Transportation Act, which involves an assessment of public interest by the Minister of Transport.
The company plans to hold a special shareholder meeting in July to vote on the transaction. WestJet's board of directors unanimously recommended to shareholders to vote in favour of the transaction.
According to the news release, Onex approached WestJet in March 2019, after which WestJet created a special committee to review the proposal.
Popatia told The Canadian Press that the private equity firm plans to stick to WestJet's current trajectory, with no major strategy shifts in the works.
"WestJet is one of Canada's strongest brands and we have tremendous respect for the business that Clive Beddoe and all WestJetters have built over the years," Onex managing director Tawfiq Popatia said in the release.
"We're thrilled to be partnering with WestJetters and continuing this remarkable Canadian success story."