New York City Mayor Eric Adams' aide was reportedly robbed in broad daylight by two men, one of them apparently armed, in Brooklyn on July 5.
According to NBC New York, a civilian member of Adam's advance team was mugged at 10:30 a.m. while walking near Hudson and York.
The alleged muggers advanced toward the mayor's aide and asked for his belongings, eventually taking his wallet and mobile phone.
The New York Post reported that both the suspects were black males, one of them wearing sunglasses and a mask.
"You don't want to do this. I work for the mayor," the aide reportedly told the robbers.
They ignored him and one of the men lifted his shirt to show a gun.
Christopher Baugh, the 33-year-old aide, was pushed to the ground and had his city-issued phone and wallet with five credit cards taken, police said.
One of the robbers then reportedly left on a Citi Bike.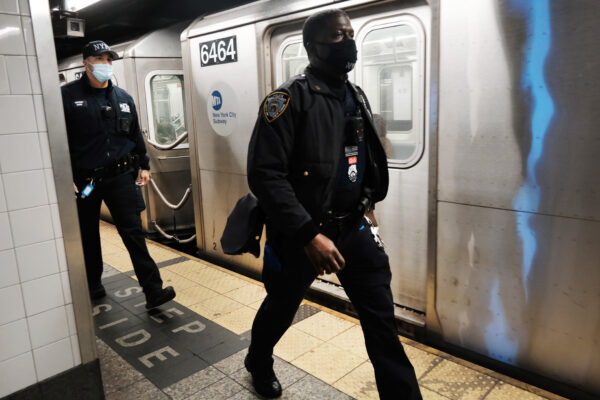 Democratic political consultant Hank Sheinkopf told the New York Post that this was an inauspicious event for the future of New York City.
"New Yorkers would feel a lot better if the muggers were afraid of committing a crime against a mayor's staffer. They were not," Sheinkopf said.
"That's all you need to know. New Yorkers are going to feel less safe."
Crime is up by almost 40 percent in NYC compared to the same period in 2021, despite Adam's stated intentions to curb crime in the city.
The Epoch Times reached out to New York City Hall for comment.