"America's Got Talent" finalist Michael Ketterer will not face charges following his arrest last week for domestic violence, according to TMZ, but will instead receive a stern talking-to.
The L.A. City Attorney's Office told the publication that it will not be filing charges against Ketterer, who was arrested at a Hollywood hotel last week following an altercation with his wife. The singer will instead face a City Attorney hearing, a procedure in lieu of criminal prosecution for certain types of crimes.
Ketterer is expected to get counseling on domestic violence, TMZ reported, as well as on violence prevention and the consequences of repeat violations.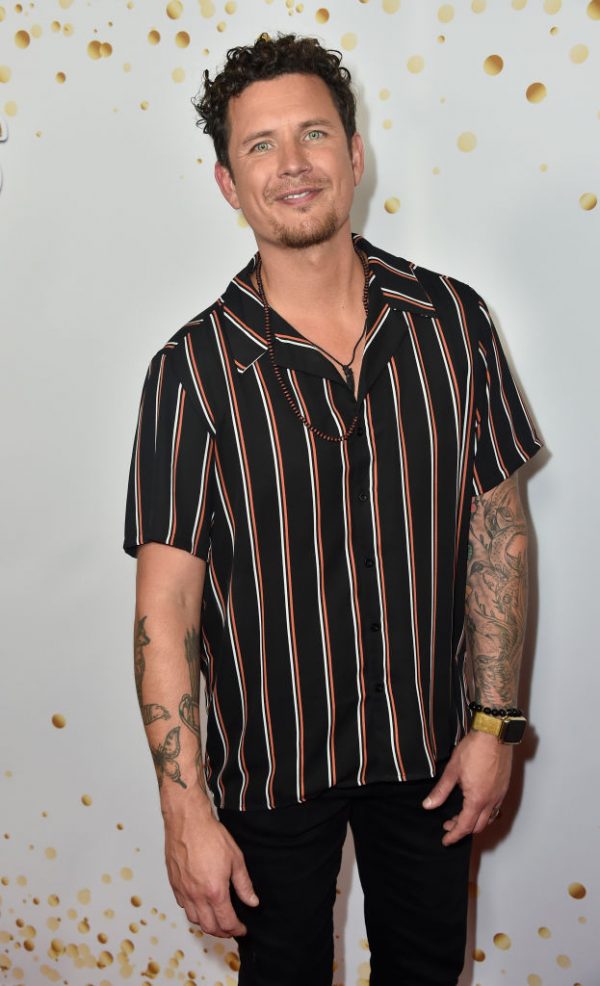 A Los Angeles Police Department media relations officer told PEOPLE that officers responding to the dispute on Thursday, Sept. 20, initially booked Ketterer for felony domestic violence because they noticed a visible red mark on his wife's body. Later, because the injury was considered minor, the charge was reduced to a misdemeanor.
Ketterer reportedly told TMZ that his wife did not want to press charges, and the singer called the whole thing a "misunderstanding."
Prior to the singer's arrest, country artist Garth Brooks said he planned to invite Ketterer to perform in his upcoming October show.
"We're going to suit you up with a band," said Brooks. "We're going to put you out in front of 85,000 of the sweetest people you've ever played for before, and they're going to be pulling for you like no other. This is going to be good."
Ketterer told Brooks he was beside himself with excitement.
"I'm going to fall out of this speaker they have me sitting on right now," he said to Brooks during the episode. "I feel like what happened is beyond what I thought or imagined."
"So happy to finally rest with my babies! This has been such a wild ride for all of us. I'm sending out a huge thanks to all my fans!" Ketterer said in an Instagram post.
Brooks later said during a Facebook Live show, "Inside Studio G," that "it was best" for the "America's Got Talent" fifth-place winner to withdraw from the show.
"Called him this weekend, we talked. We decided it was better that he not appear at Notre Dame and not perform there," the country star told viewers in the Facebook Live session. "That family will figure it out and find it within themselves, and of course the good Lord, and figure it out. Michael Ketterer will not be at Notre Dame."
From the Queen's birthday to everything else! Tonight on #StudioG! love, g

Posted by Garth Brooks on Monday, September 24, 2018
Ketterer, a pediatric mental health nurse from Knoxville, Tennessee, performed "Ain't No Mountain High Enough" during part one of the "AGT" finals last Tuesday, Sept. 18.
"Your jaw will be on the floor after watching this performance. Michael brings the heat to the finals with this performance," AGT captioned the YouTube video.
Ketterer was among the top 10 finalists and placed fifth overall.
Following his arrest, the singer was released on $50,000 bail, PEOPLE reported. It is unclear whether the City Attorney hearing has already been scheduled.