NEWARK, N.J.—Customs agents have seized the biggest shipment of cocaine recovered at the ports of New York and New Jersey in 25 years.
3,200 pounds of cocaine were seized at Port New York/Newark. It's the biggest cocaine seizure at the ports since 1994https://t.co/vXpLBDTvAS

— KTLA (@KTLA) March 11, 2019
U.S. Customs and Border Protection says 3,200 pounds of the drug in 60 packages were seized at Port New York/Newark on Feb. 28. The street value is estimated at $77 million.

It's the biggest cocaine seizure at the ports since 1994.
A Customs spokesman says the container was recovered from a ship that originated in South America.
Agents seize $77 million of cocaine at New York-area port https://t.co/5LpL0U7Tlp pic.twitter.com/CX5qTYkzLz

— BuzzzBry (@buzzzbry) March 11, 2019
Customs officers turned the drugs over to federal Homeland Security officials for investigation.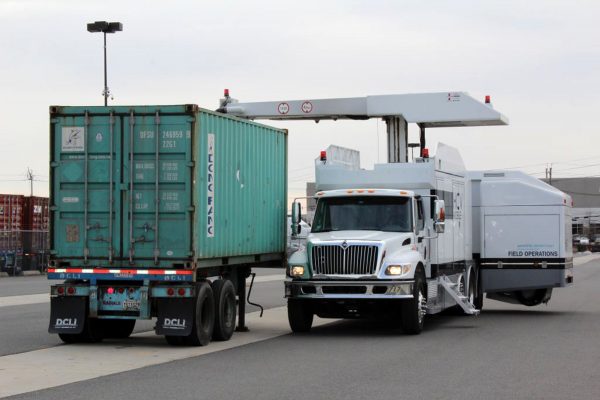 Sea Turtle Found Entangled in $53 Million Worth of Cocaine
The U.S. Coast Guard found a sea turtle trapped in cords tying together 1,800 pounds of cocaine.
The drugs were first spotted by a military plane over the eastern Pacific Ocean on Nov. 19, 2017, according to the Miami Herald. The coast guard then headed out to investigate.
They found the turtle entangled in cords that strung together 26 packages of cocaine worth a whopping $53 million, NBC News reported.
Coast guard personnel were able to cut through the cords that had tightly become wrapped around the turtle's neck and fins.
"There were some marks on her neck, so she may have been there a day or two," Commander Jose Diaz told NBC News.
In total, the team found 75 feet of cord trapping the turtle and removed all of it so no other sea life would get caught.

The cocaine was found floating in the water, without a smuggling vessel in sight.
"They probably felt the heat coming and got rid of it," said Diaz of whoever lost the drugs, via NBC News.
The Coast Guard cutter USCGC Thetis, stationed in Key West, Florida, was on a 68-day deployment when it successfully tracked down the 1,800 pounds of cocaine, the Sun Sentinel reported. Altogether on its two-month patrol, the team on the USCGC Thetis arrested 24 smugglers and seized over 14,892 pounds of cocaine as well as 14 pounds of marijuana.
The deployment was part of Operation Martillo—an international effort to target drug trafficking routes along the coast of Central America. The operation began in 2012 and includes 14 countries.
Although opioids are still the biggest source of drug use in the United States, cocaine is making a comeback, leading to increased production in Colombia, NBC News reported.
NTD News reporter Colin Fredericson contributed to this report.