A law enforcement agent told the court during the trial of former Minneapolis police officer Derek Chauvin on Wednesday that he heard George Floyd, the man who died after being in police custody, say he ate too many drugs.
James Reyerson, a senior special agent with the Minnesota Bureau of Criminal Apprehension, was being questioned by the lawyer representing Chauvin, who is on trial for second-degree murder and other charges in Floyd's May 25, 2020, death.
"Did it appear that Mr. Floyd said, 'I ate too many drugs?'" Eric Nelson, the lawyer, inquired.
"Yes, it did," Reyerson said.
But the agent later changed his mind under cross-examination.
A prosecutor played a longer clip and asked Reyerson if he wanted to give a different answer due to having heard the utterance "in context."
"I believe Mr. Floyd was saying, 'I ain't do no drugs," Reyerson responded.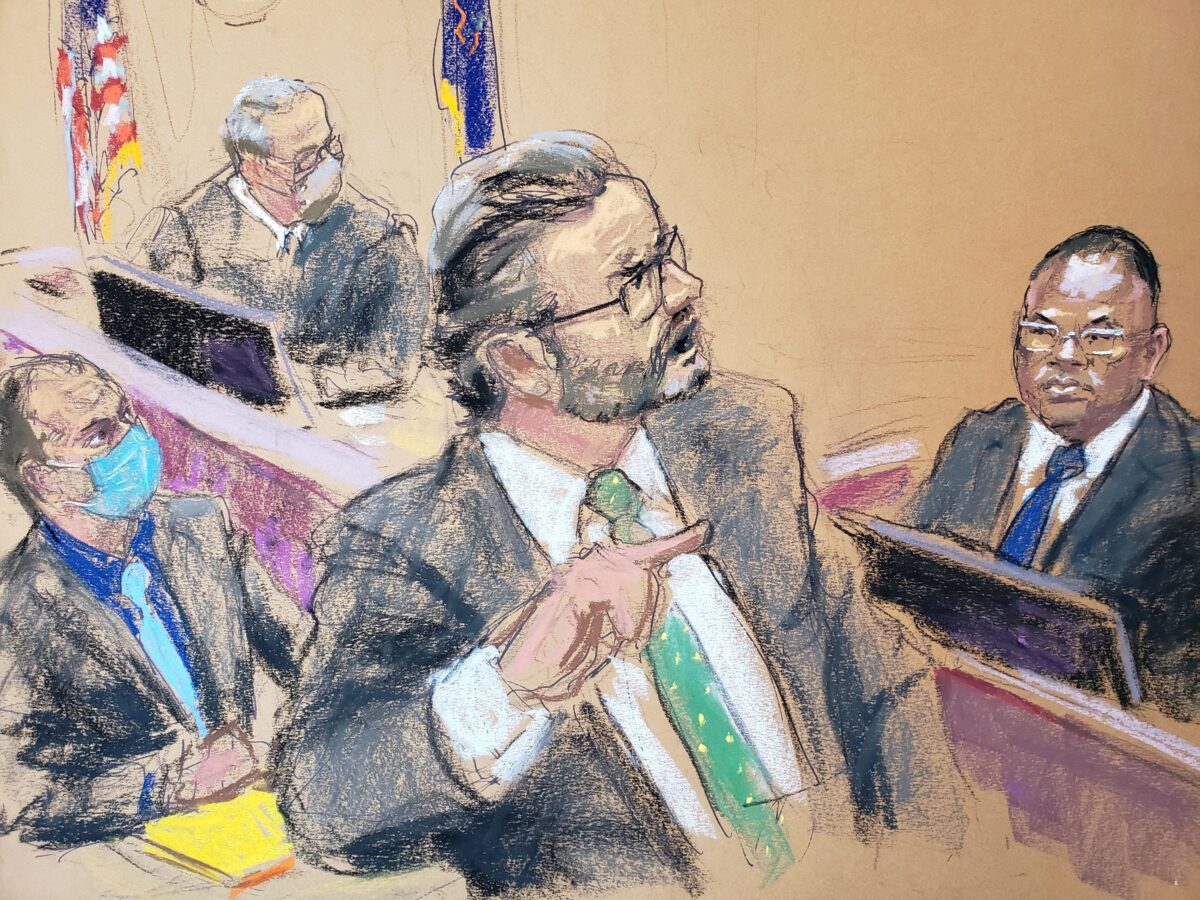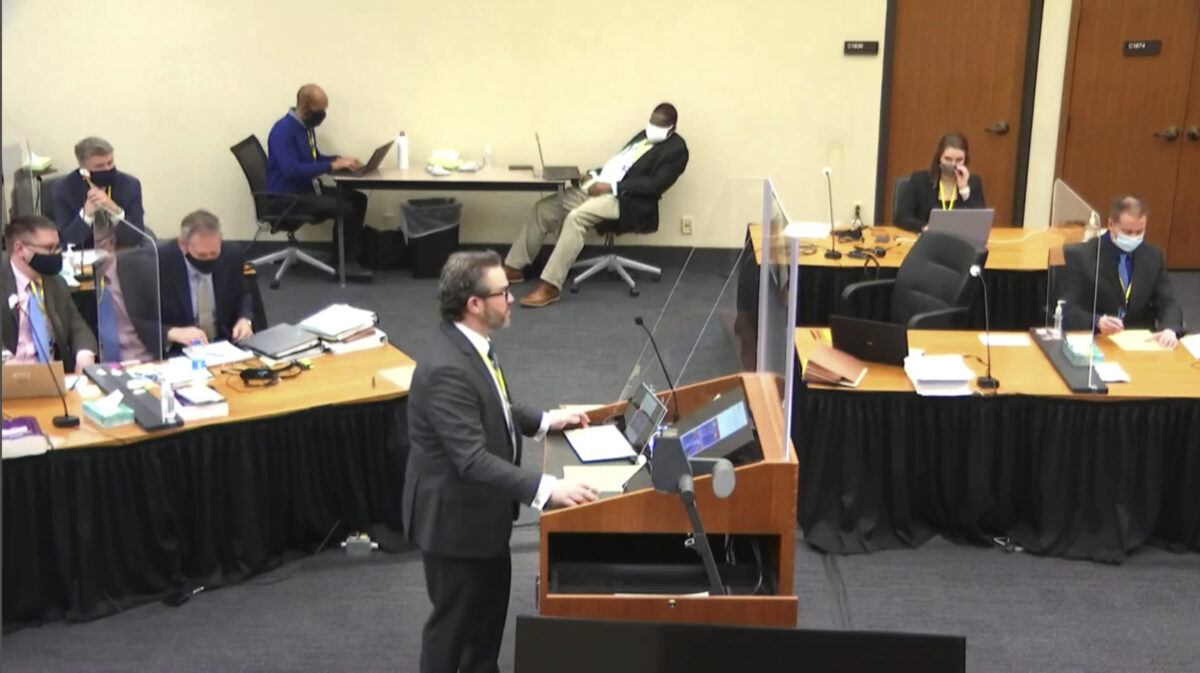 Nelson also presented video of when Floyd uttered a phrase he said seemed to be an acknowledgement of eating drugs to another person on the stand, Jody Stiger, who was paid to testify as a use of force expert for the prosecution.
"Does it sound to you like he says, 'I ate too many drugs?'" Nelson asked.
"I can't make that out," answered Stiger, who is a sergeant with the Los Angeles Police Department.
Stiger also said that Chauvin would have been able to use a Taser when Floyd resisted being placed in the back of a patrol car.
Stiger described Floyd as "actively resisting" the attempts to place him in the car. Nelson then wondered whether, at that point, according to a Minneapolis Police Department model of when use of force is deemed necessary, whether Chauvin, "theoretically, based on what he saw—active resistance—he could have come up and dry stunned him or tased him."
"That would be within the active resistance struggling use of force continuum?" Nelson asked. "Yes," Stiger said.
The expert had told a prosecutor earlier in the day that based on his analysis, Floyd was not actively resisting at the time he was in the prone position on the ground. Floyd was placed on the ground after officers failed to force him to get into the police car.
"My opinion was that no force should have been used once he was in that position," he said.
The trial, in its eighth day, is scheduled to continue on Thursday.