Agent Spotlight: Corlie Ohl
April 10, 2013 6:40 pm Last Updated: April 11, 2013 2:20 pm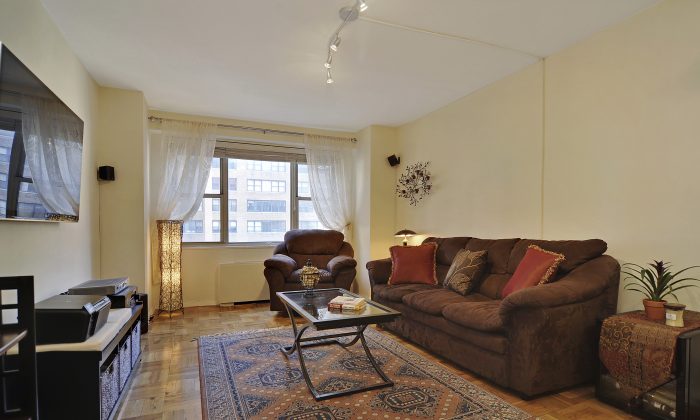 NEW YORK—Corlie Ohl grew up in Iowa. She found it boring, feeling like there was nothing to do. But she has since grown to appreciate her birthplace.
"I appreciate that I grew up with a strong change of seasons. When you live in a rural community you are somehow connected with the seasons," said Ohl. "People plant and then it grows and then it's harvested. You really get this sense of the seasons and you appreciate it more."
Ohl left home to go to college in Bozeman, Mont., when she was 18. Bozeman was a booming community and Ohl sees herself returning there one day.
"It's that fun and beautiful. Just majestic. Everybody is a fly fisher or does something sporty," said Ohl.
Today, Ohl is a licensed real estate salesperson and a senior associate at Citi Habitats, a real estate brokerage in New York City. Before she sold real estate, she ran a restaurant in New Orleans and worked for an architecture firm. It was there that she developed an eye for architecture and interior design.
"It was a small architecture firm. I started dabbling in the architectural drawings and I loved it. I started helping out with their drawings. That led to me to pick finishes for their beach homes," Ohl said.
Lloyd Vogt, the architect Ohl worked for, was famous for designing residential communities and beaches. When Vogt died, Ohl realized that she loved architecture too much to go back to back to working at a restaurant and made up her mind to move to New York City.
"I had to pay my whole first year of rent upfront in cash. I deferred admission to Parson's for one year and I saved every dollar I made. I sold my car. I got a check for one year's rent upfront and in cash and I cried," said Ohl. "At that point, you really realize you're doing this, you're really going to be up here."
Ohl had to quickly learn how to survive in the city. She recalls learning to switch to the 4 express train at Grand Central Station to save time on her way to Union Square. Ohl went to the Parson's New School for Design and landed a job with Larry Bogdanow Architects as soon as she graduated.
Ohl was an assistant project manager on the $1 billion renovation of the Fontainebleau Miami Hotel. For a sample of Ohl's work in Manhattan, visit Truman's Gentlemen's Groomers on East 56th Street where she headed a $2 million renovation. 
"That was a big project. I loved putting little special things in. When you get your hair washed there, and you look up to the ceiling, I put light-boxes there where you can change the photos."
Ohl's eye for design is a boon in her real estate career. She helps clients understand the homes they visit by pointing out finishes and design details. Recently Ohl showed an apartment to young families and saw that the place was outfitted with two mini-refrigerators, lined side by side and a kitchen stove that was too small. 
"I outlined how this entire kitchen could work and approximately how much it would cost them," said Ohl.
And she carries that same touch to her own fourth-floor walk-up on Houston St. and 1st Ave. The place is so cozy that her friends fall asleep when they come over, while the plants have outgrown their pots. Ohl has a big kitchen and loves to cook. Turkey and wild rice soup was on the menu on the day of the interview, while her favorite is "anything Italian."
Ohl witnessed how the Lower East Side changed and loves it, but she is ready to move on. She plans to move to another neighborhood before the end of the year.
Ohl's career in real estate is changing gears as well. She wants to focus on sales more than rentals. Every sales listing Ohl has had so far sold in one open house.
"I like to think I'm jinxed in a good way," Ohl said.