During the Senate Judiciary Committee hearing on May 1, Attorney General William Barr reiterated that he will look into the origins of the Russia interference probe and the extent of the FBI surveillance on President Donald Trump's campaign during the 2016 presidential election.
Barr testified at another Senate hearing on April 10 that he believes that Trump's campaign was being spied on and announced that he intends on "reviewing both the genesis and the conduct of intelligence activities directed at the Trump campaign during 2016" to learn whether the surveillance was "adequately predicated."
At the Senate hearing on May 1, Barr was asked by multiple senators about the origins of Russia investigation and the FBI surveillance on Trump campaign figures.
Rep. @Jim_Jordan on President Trump's tax returns: "There's no law that says they have to be public."

Watch full #Newsmakers interview tonight at 10pm ET on C-SPAN https://t.co/RVEwl0ICJF pic.twitter.com/0UMZGGm8qP

— CSPAN (@cspan) April 5, 2019
Sen. Mike Lee (R-Utah) asked Barr whether or not the spying the attorney general mentioned only referred to the Foreign Intelligence Surveillance Act (FISA) warrant on Trump campaign adviser Carter Page, or whether there was any other improper conduct that took place.
Barr replied, "Many people seem to assume that the only intelligence collection that occurred was a single confidential informant and a FISA warrant. I'd like to find out whether that is in fact true."
"It strikes me as a fairly anemic effort if that was the counterintelligence effort designed to stop a threat as it's being represented," he added.
Lee then asked whether any other members of the Trump campaign were under surveillance.
"These are things that I need to look at," Barr replied. "And I have to say that, as I've said before, the extent that there was any overreach, I believe it was a few people in the upper echelons of the bureau and perhaps the Department, but those people are no longer there."
He added that he is currently working closely with FBI Director Christopher Wray "on trying to reconstruct exactly what went down."
"One thing that people should know, the Bureau itself has been handicapped in looking back because of the pending Mueller investigation and the pending OIG [Office of Inspector General] investigation," he added.
Similarly, Senate Judiciary Committee Chairman Lindsay Graham (R-S.C.) asked whether Barr was concerned about the FISA warrant process and the origins of the FBI's counter-intelligence investigation, to which Barr said "yes." The attorney general also confirmed that he was worried about the lack of professionalism in the Hillary Clinton email investigation, which involved some of the same officials.
When asked about what steps the department would take regarding the "unauthorized media contacts by department and FBI officials during the Russia investigation," Barr revealed to former Committee Chairman Sen. Chuck Grassley (R-Iowa) that the Justice Department has "multiple criminal leak investigations underway."
The attorney general also indicated to Sen. John Cornyn (R-Texas) that he was reviewing whether the now-infamous Steele dossier at the center of the Mueller probe was itself a product of Russian disinformation.
"Can we state with confidence that the Steele dossier was not part of the Russian disinformation campaign?" Cornyn asked.
"No, I can't state that with confidence, and that is one of the areas that I'm reviewing," Barr replied. "I'm concerned about it, and I don't think it's entirely speculative."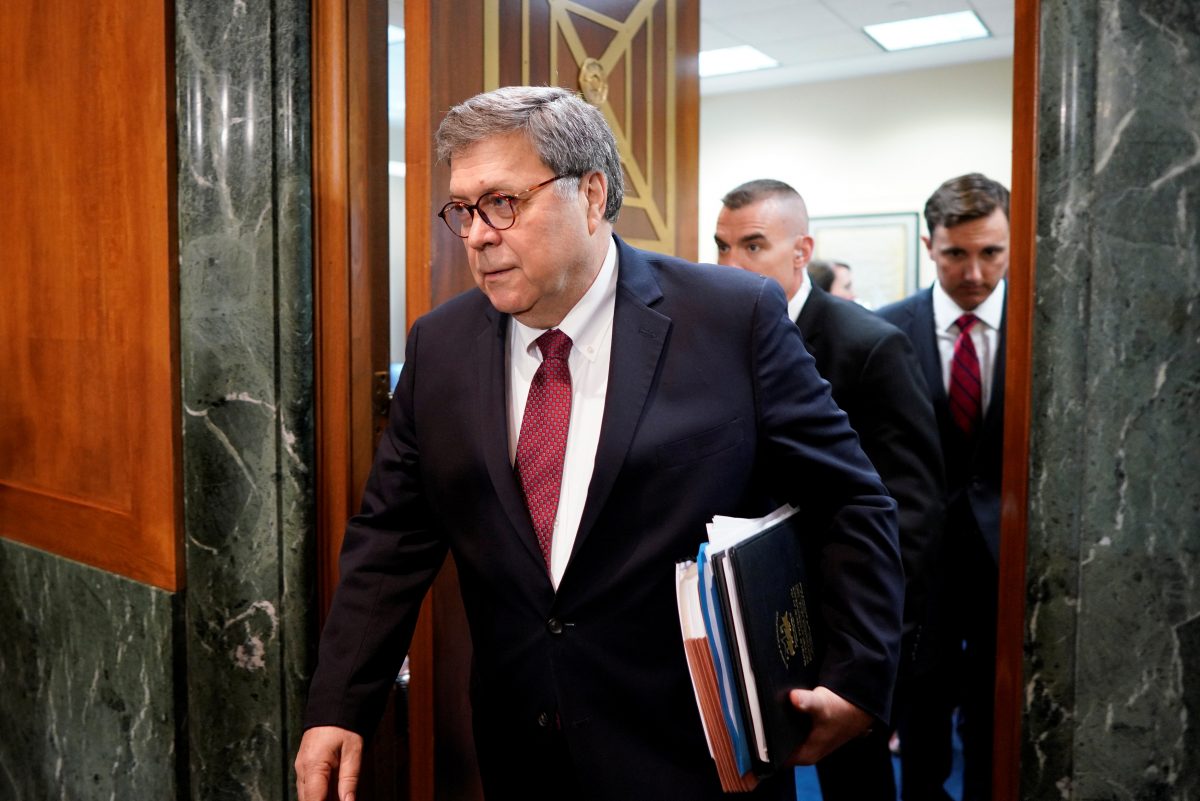 'I Think Spying Did Occur'
On April 10, during the hearing of the Senate Appropriations Committee, the attorney general was asked about his intent to establish a team to look into potential surveillance abuses against the Trump campaign.
In response, he said, "As I said in my confirmation hearing, I am going to be reviewing both the genesis and the conduct of intelligence activities directed at the Trump campaign during 2016. A lot of this has already been investigated, a substantial portion of it has been investigated and is being investigated by the Office of the Inspector General at the department."
"But one of the things I want to do is pull together all the information from the various investigations that have gone on, including on the [Capitol] Hill and in the [Justice] Department, and see if there are any remaining questions to be addressed," Barr added.
"And can you share with us why you feel a need to do that?" Sen. Jeanne Shaheen (D-N.H.) asked.
"I think spying on a political campaign is a big deal, it's a big deal," Barr said.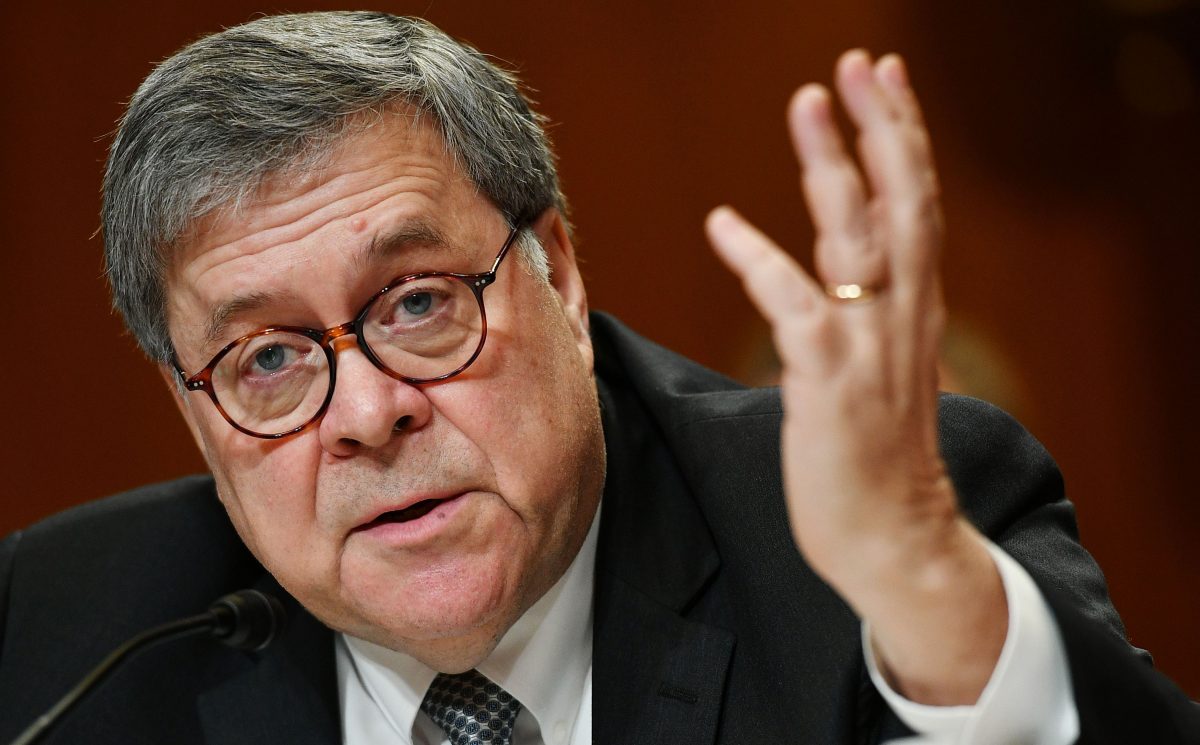 "The generation I grew up in, which is the Vietnam War period, people were all concerned about spying on anti-war people and so forth by the government and there were a lot of rules put in place to make sure that there's an adequate basis before our law enforcement agencies get involved in political surveillance," he added. "I'm not suggesting that those rules were violated, but I think it's important to look at that. And I'm not talking about the FBI necessarily, but intelligence agencies more broadly."
"So, you're not suggesting, though, that spying occurred?" Shaheen asked.
"I think spying did occur … Yes, I think spying did occur," Barr said, followed by silence in the room.
"The question is whether it was predicated, adequately predicated," he continued. "And I'm not suggesting it wasn't adequately predicated, but I need to explore that. I think it's my obligation."
Later in the hearing, Barr elaborated: "I believe there is a basis for my concern, but I'm not going to discuss the basis."
Barr didn't appear at the scheduled House Judiciary Committee hearing on May 2 as he did not agree with the additional rounds of questioning proposed by the committee Chairman Rep. Jerrold Nadler (D-N.Y.). In particular, Barr was strongly opposed to allowing staff lawyers to participate in the questioning.
Barr said questioning witnesses before congressional committees is the responsibility of elected senators and representatives.
Epoch Times staff member Petr Svab contributed to this report.