BOSTON—More snow will likely blanket New England this weekend even as the region shoveled and scraped its way out Friday after the biggest snowstorm this winter hit the Northeast.
The National Weather Service forecast several more inches of snow on Saturday for the region and predicted possible accumulations by Monday of up to 9 inches in Connecticut, Massachusetts and Rhode Island and up to 18 inches in the northern three states.
"There's going to be a significant event in the states of Maine and New Hampshire, no question about that," said James Brown, a weather service meteorologist in Gray, Maine.
The heaviest snows were expected to begin Sunday.
Nathan Trimble looked around his Providence, Rhode Island, street Friday and said it already looked like a wilderness scene from the Leonardo DiCaprio movie "The Revenant." He did not like the idea of even more snow.
"I'm just not looking forward to digging out," he said. But "I've lived in New England my whole life, so we'll deal with it."
In Thursday's storm, East Longmeadow, Massachusetts, and East Hartford, Connecticut, hit the jackpot, each with 19 inches of snow. In New York, Voorheesville and New Scotland got 18 inches.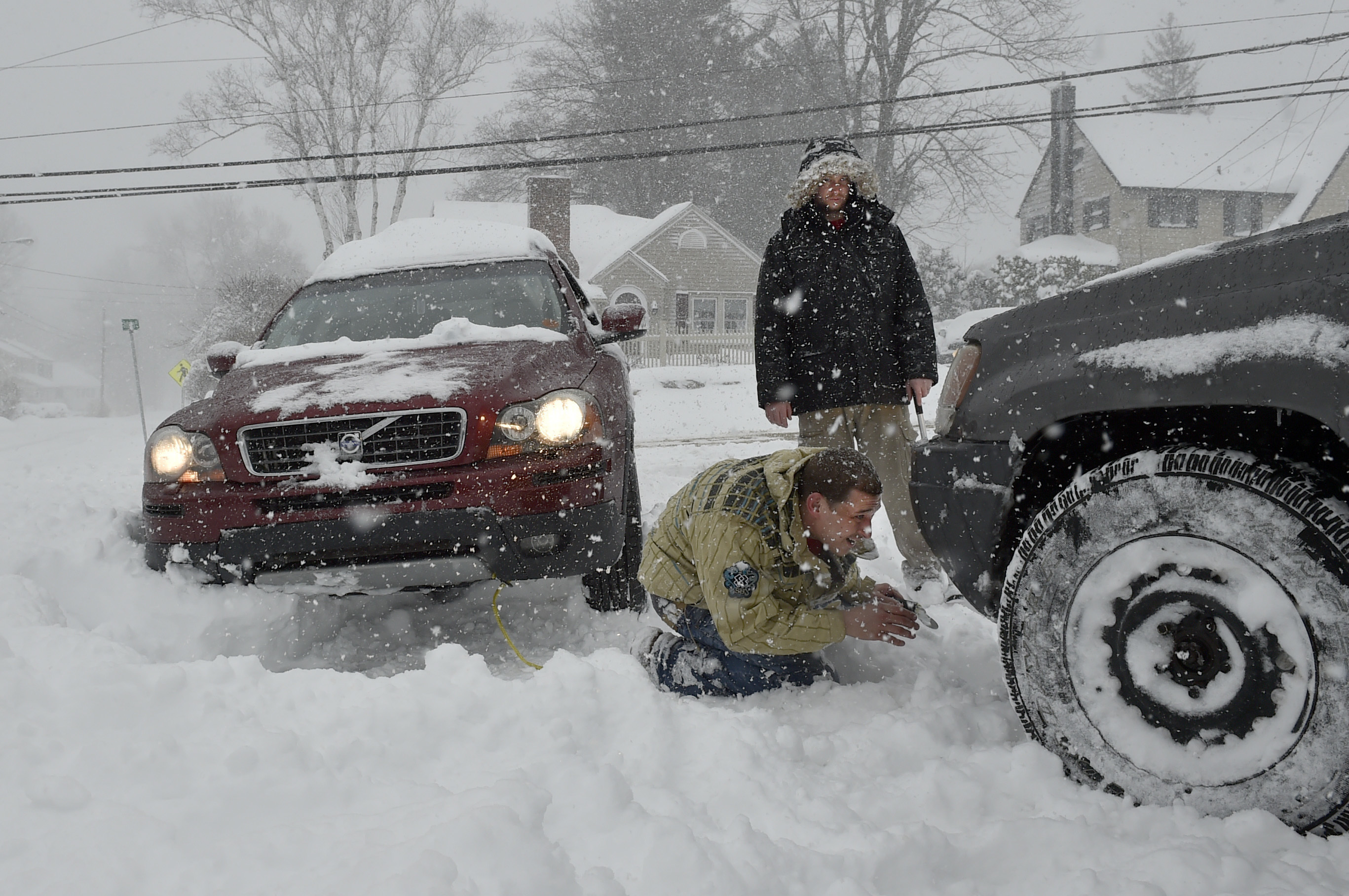 Friday's cleanup meant turning the lights back on in many places, including Cape Cod, where a wind gust of 70 mph was recorded. Most major highways were cleared and planes began taking off again after thousands of flights were canceled across the region during the storm.
Many school districts, including in Boston, remained closed, however.
Boston Mayor Marty Walsh said he would allow people who shovel out parking spots to use makeshift space savers to reserve those spots, as has been the local tradition, but he would not tolerate the threats that often accompany the practice.
Justin Kates, director of emergency management for Nashua, New Hampshire, where about 14 inches of snow fell Thursday, said crews had cleared major roads overnight and were working on sidewalks and residential side streets. City offices were open, although schools remained closed.
"So far, the winter has been all right," he said, recalling the back-to-back storms of a couple of winters ago that "made me question whether I wanted to live in New England anymore."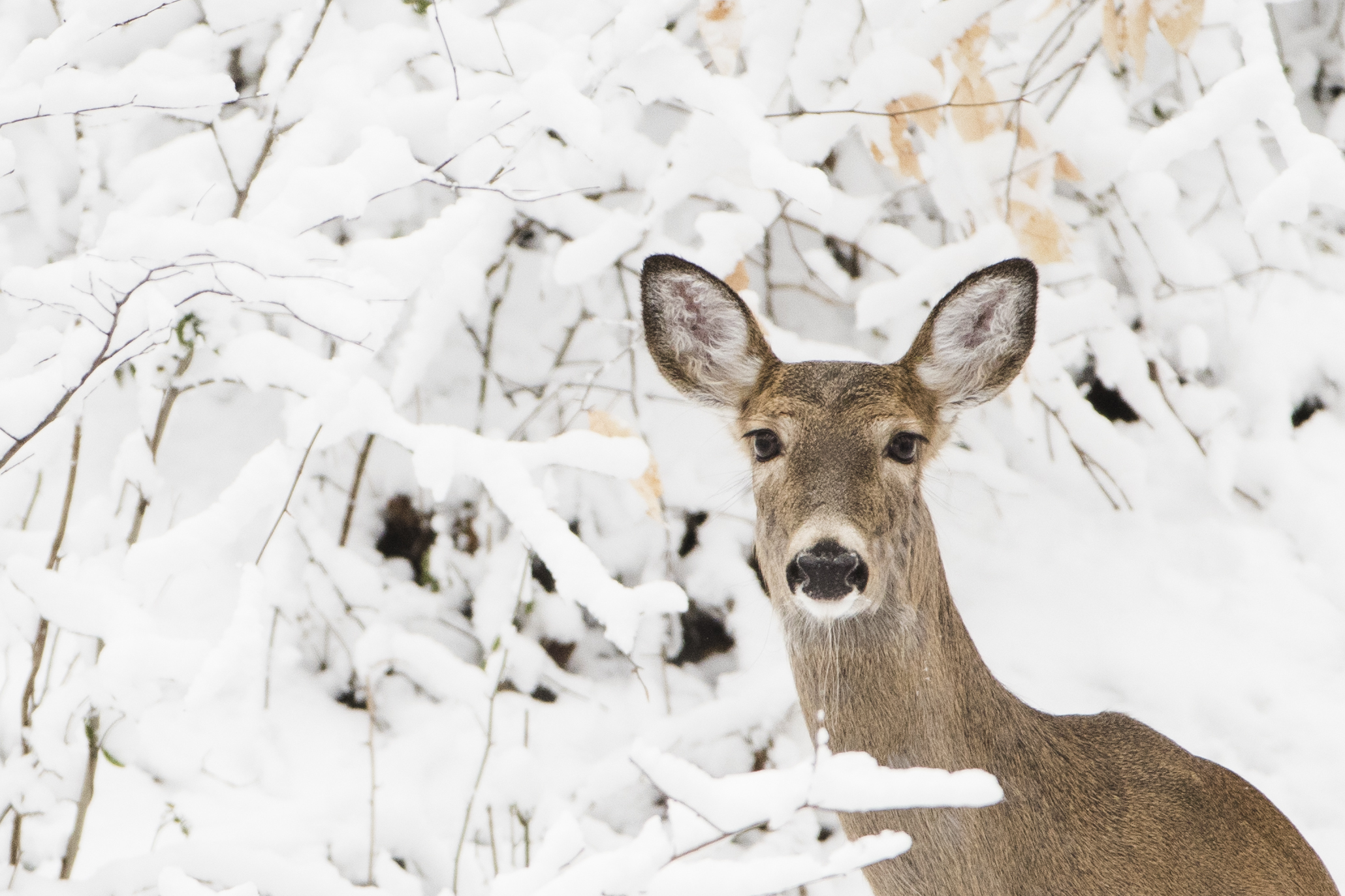 The storm came a day after temperatures soared into the 50s and 60s, giving millions of people a taste of spring. But the winter chill was expected to stick around and the region braced for more snow.
Kates said Nashua schools could close a third day Monday because the forecast called for another 5 or 6 inches Sunday night and several more Monday morning.
In Westbrook, Maine, workers hustled to clear about a foot of snow from a restaurant parking lot. Manager Sergio Tamburlini anticipated a big day for people looking to get out before more snow sends them indoors.
"Tonight is a good night—if people are going to be out only one night this weekend, they are going to do it tonight," he said.
In Parsonsfield, Maine, where the only plow truck driver for most of the town quit after a storm dumped 25 inches of snow in December, officials said they had received only one complaint Friday morning and operations were running smoothly.
The storm was blamed for at least one death. A New York City doorman, identified by police as 59-year-old Miguel Angel Gonzalez of Bridgeport, Connecticut, died when he slipped while shoveling and hit a glassed-in vestibule.