It sounds like the stuff of a children's book: Six young cows making a daring escape from a slaughterhouse, giving chase to police before getting captured and returned, then at the last minute, being rescued by an animal sanctuary where they'll live happily ever after.
That's the plot of a real story that started on March 30, when six steers took advantage of an open gate at the Star Packing Company in North St. Louis. What ensued were multiple slow speed chases through town as police attempted to round up the unruly herd.
Star Packing agreed to sell the cattle—otherwise, the animals would meet their expected fates.
"The slaughterhouse understands on a certain level that the cows made a run for their lives and deserve to be rewarded," said Ellie Laks-Weiner, founder of The Gentle Barn animal sanctuary, via email. The Gentle Barn bought the #StLouisSix with the help of $15,000 raised through crowdfunding.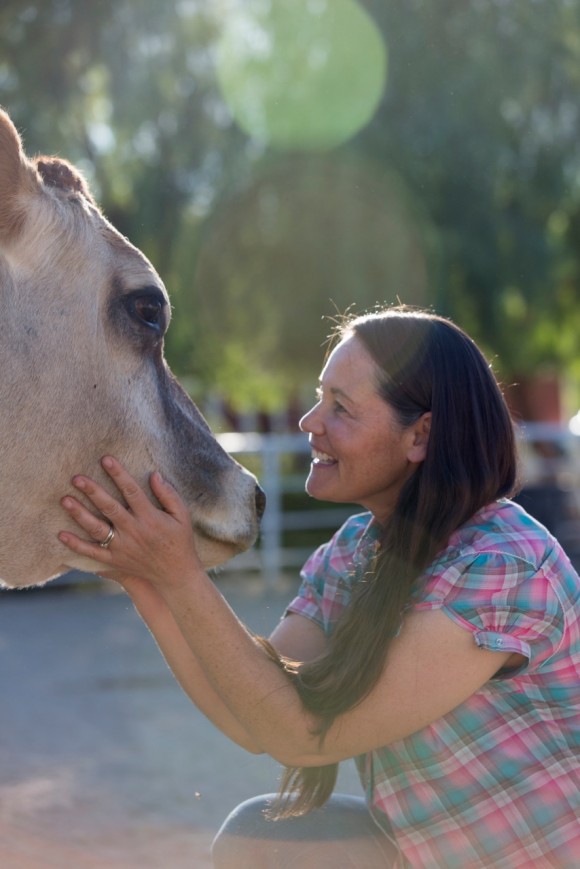 That was just the first hurdle, however. The next challenge was finding a permanent home for the livestock.
"The steers are in a temporary foster home and are decompressing from their ordeal. They are grazing, splashing in the pond, and enjoying each other's company. But the fear of humans still lives inside them," said Laks-Weiner, adding, "The real healing will begin once we bring them home to The Gentle Barn."
One of the animals, named Spirit, was too badly injured during the escape and had to be put down.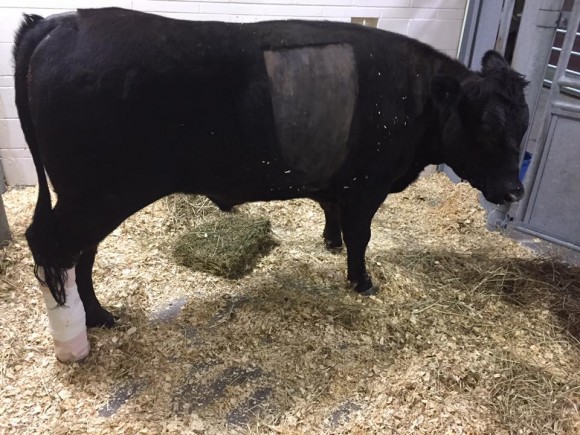 Laks-Weiner and colleagues decided it was best to keep the animals close to home in Missouri. They currently have locations in Santa Clarita, California and Knoxville, Tennessee.
"We found a perfect property in St. Louis for The Gentle Barn, but we've been given three weeks to show funds. That deadline is June 5," said Laks-Weiner.
With a few days remaining, the nonprofit is roughly $54,000 shy of their GoFundMe campaign goal of $400,000 needed for the land. They have second fundraising campaign as well with a goal of $200,000 to get the barn up and running and financed through its first year.
The Gentle Barn was founded in 1999 as a refuge for severely abused animals, and a place of healing for disadvantaged children. Their visitor programs use interactions with animals to teach children about empathy and connecting with all life.
"Saving these steers isn't just about their lives that we're saved. … Once recovered and ready, these cows will help us give hope and inspiration to foster kids, kids on probation, kids recovering from substance abuse, inner city and special needs children who also know how it feels to be afraid, alone, and hopeless," said Laks-Weiner.