Legacy media NBC, HBO, and The Associated Press may be next in line to be sued for their reporting and commentary on Covington Catholic High School student Nicholas Sandmann, one of his lawyers said.
The lawyer team, L. Lin Wood and Todd McMurtry, already filed defamation suits against The Washington Post for $250 million and CNN for $275 million.
Next, they are "looking very closely" at the three media that are among those "who we think crossed the line," McMurtry told Fox News on March 13.
Covington Incident
The lawsuits stem from a Jan. 18 incident that took place after the March for Life anti-abortion event in Washington. Students of the Covington Catholic High School, a religious private school in Kentucky, were waiting for their bus near the Lincoln Memorial when they were approached by several Native American activists.
The encounter was extensively covered by media using short video clips that made it appear as though the students were chanting and cheering in mockery of one of the Native American activists, 64-year-old Nathan Phillips.
Yet longer video footage from the scene shows the students began to cheer and chant their school chant to drown out racist and other offensive remarks being hurled at them by a small group of Black Hebrew Israelites nearby. Some of the students were wearing hats with President Donald Trump's campaign slogans, such as "Make America Great Again."
While Phillips told media outlets that the students had surrounded and harassed him, the video footage showed it was he who approached them, inserted himself into their crowd, and, for several minutes, banged his drum within inches of the face of Sandmann, who responded by standing silently with a smile.
Top of the List
McMurtry said The Washington Post was targeted first because "it was first out of the gate"—one of the first major media to perpetuate the inaccurate portrayal of the events.
CNN was targeted next, he said, because of the significant reach of the network, which aired at least four broadcasts and ran nine online articles defaming Sandmann, according to the complaint.
"He was a person that was doing very well in life and due to this strong character he still is, but nevertheless his character has now been determined by the lies issued by CNN," McMurtry said.
The fact that Sandmann and other students wore the "MAGA" hats influenced how they were portrayed in media, the complaint alleged.
"CNN has maintained a well-known and easily documented biased agenda against President Trump and established a history of impugning individuals perceived to be supporters of the President," it stated.
The other potential defendants "are very close in line" and "did very much the same thing," McMurtry stated.
'At Least 10' to Go
HBO, McMurtry said, is mainly targeted "for the conduct of Bill Maher," the late-night show host who unloaded on Sandmann during a Jan. 27 episode of his show.
"I don't blame the kid, the smirky kid," Maher said. "I blame lead poisoning and bad parenting. And, oh yeah, I blame the [expletive] kid, what a little prick. Smirk face. … Like that's not a [expletive] move at any age to stick your face in this elderly man's."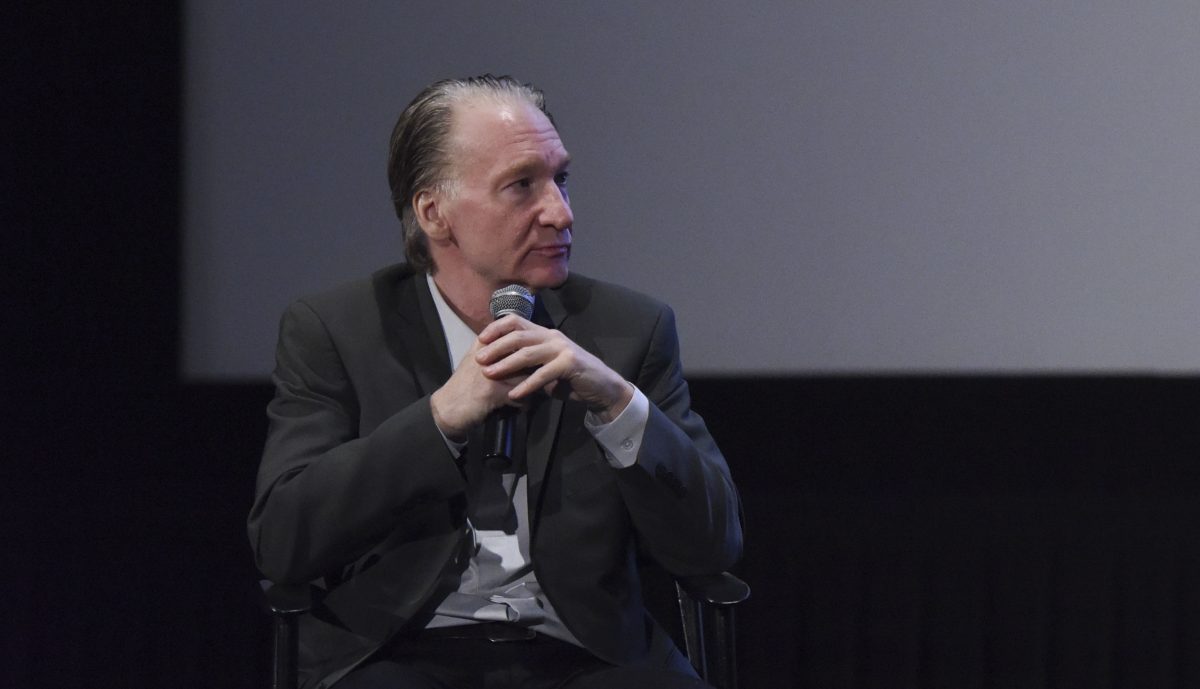 Altogether, the lawyers have "at least 10 top targets in the media and individuals, some of whom are people that were involved in Twitter attacks," McMurtry said.
"We plan to file suit every few weeks or a month."
As for individuals, he mentioned actress and writer Kathy Griffin, who called for the malicious publishing online of personal information online of the students known as doxing.
"Name these kids. I want NAMES. Shame them," Griffin said in a Jan. 20 tweet, which was still up as of March 14. "If you think these [expletive] wouldn't dox you in a heartbeat, think again."
McMurtry said they have given all defendants a chance to retract defamatory statements. He noted that CNN didn't take the opportunity to do so and, under Kentucky law, it is already too late to offer a retraction with any legal weight.
"Under the law, it's too late," he said. "They can certainly do that, if they choose to, of their own accord."
50 Letters
The lawyers sent letters on Feb. 1 to more than 50 people and companies, including The Washington Post, The New York Times, CNN, The Guardian, and NPR; celebrities such as Bill Maher, Kathy Griffin, and Jim Carrey; and politicians including Sen. Elizabeth Warren (D-Mass.).
The letters urged the recipients to preserve records, including electronic ones, related to the incident in light of "potential litigation." Not everyone on the list will necessarily be sued, McMurtry said.