Amrullah Saleh, who says he is Afghanistan's acting president according to its constitution, has claimed that the Taliban were behind the suicide bombing at Kabul airport on Aug. 26, which claimed the lives of 13 U.S. service members and over 100 Afghans.
"Every evidence we have in hand shows that [ISIS-K terrorist] cells have their roots in Talibs [Taliban] & Haqqani network particularly the ones operating in Kabul," Saleh posted to Twitter a day after the deadly blast.
"We knew from two or three days ago that the Taliban wanted to end the airport disaster with a series of bombings," he told Euronews on Aug. 26. "They spread the word that ISIL wanted to carry out bombings. The Taliban is behind today's [Thursday's] bombing," he claimed.
The United States has also not ruled out the possibility of the Taliban being involved in the attack, with Pentagon spokesman John Kirby saying on Aug. 27 that U.S. officials were unsure if the Taliban were involved.
The terrorist group ISIS-K or ISIS-Khorasan, an ISIS affiliate, did claim responsibility for the terror attack on Aug. 26, bragging that its suicide bomber managed "to penetrate all the security fortifications" put into place by U.S. forces and the Taliban.
ISIS-K is reportedly made up of mostly disenchanted Taliban fighters drawn to an even more extreme view of Islam that prides itself on a focus of global, not local, jihad. They are said to be enemies of the Taliban, but have seen a boost to their ranks after the Taliban freed prisoners across the country.
Taliban spokesman Zabihullah Mujahid has said that a "Taliban investigation" into the attacks was ongoing.
Kabul Not the Story of Whole Afghanistan
Meanwhile, Saleh has gathered with several top officials of the ousted Ghani government in the Panjshir Valley to lead a resistance movement against the Taliban.
"Unfortunately, the whole media is focused around the tarmac in Kabul airport, yes I understand that, but that's not the story of all Afghanistan," Saleh told Australia's national broadcaster ABC.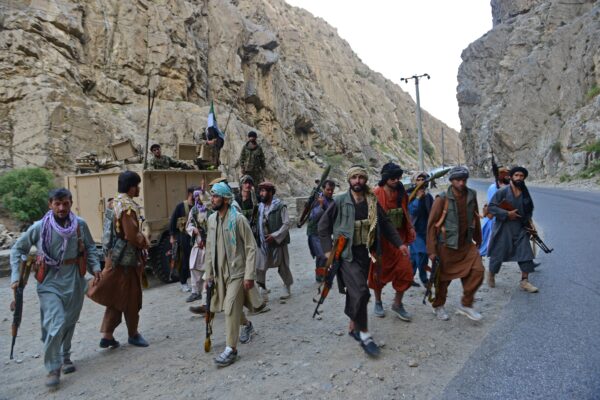 Saleh told India's CNN-News18 that the peace talks in Doha, which the government and anti-Taliban United Front (Northern Alliance) that represents nearly 60 percent of Afghans were not a party, to have been a failed exercise that "legitimized the Taliban," adding that the Taliban "did not remain loyal to their words, they did not honour their commitment, and they fooled the entire international community."
Saleh on Aug. 17, citing the constitution, said that he was officially Afghanistan's de facto president given that former President Ashraf Ghani had fled the country leaving the Taliban to seize control of Kabul on Aug. 15.
However, Saleh said he was "reaching out to all leaders to secure their support and consensus" in order to take his position as the "legitimate caretaker president."
Saleh had served as chief of the Afghan intelligence service under the previous U.S.-backed government of former President Hamid Karzai.
The Afghan embassy in Tajikistan has since recognized Saleh as the caretaker president, reported News18.
Broken Promises
In February last year, the Trump administration signed a deal with the Taliban setting a timetable for a May withdrawal by U.S. troops conditioned on the Taliban meeting peace commitments, including not harbouring Al Qaeda terrorists.
But Saleh told News18 that the Taliban has since broken many key promises, including having Haji Mohammad Idris, "a money launderer who was facilitating transactions between Al Qaeda sympathisers and the Taliban," become the governor of Afghanistan's central bank.
He added that Khalil Al-Rahman Haqqani, a senior member of the Haqqani terrorist network with a $5 million bounty on his head for his links to Al Qaeda attacks, was put in change of security in Kabul on Aug. 19. The Haqqani network is  a faction within the Taliban movement that has close ties to Al Qaeda and is infamous for its use of suicide bombing tactics.
Ivor Roberts, a senior adviser at the Counter Extremism Project, told Voice of America he thought the move was akin to a "fox being put in charge of a chicken coop."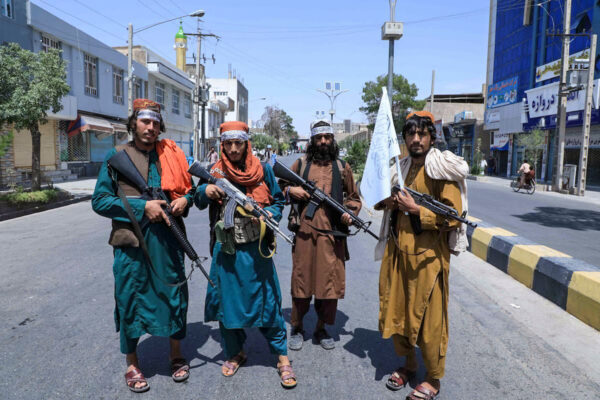 Saleh added, "This is a shame and betrayal and I don't want to be a part of that shame and betrayal. We will fight till the enemy believes and come to a conclusion that Afghanistan should remain Afghanistan and not become Talibanistan.
"The bottom line is that NATO is gone, U.S. military is gone, but the Afghan people have not gone … they could not be evacuated. Kabul airport is the tip of an iceberg. The country has sunken to tragedy and terrorists groups have taken over Afghanistan."
Karzai and Abdullah Abdullah, ethnic Tajik leader and top peace envoy of the fallen government, are in talks with the Taliban's defacto leader, 53-year-old Mullah Abdul Ghani Baradar, co-founder of the Taliban, after they remained in Kabul to discuss a peaceful transition of power with the Taliban.
The Taliban isn't expected to make announcements about its plans for government until Aug. 31, when Biden had said U.S. troops should be out of Afghanistan.
"We are aware of the concerns and questions in and outside Afghanistan about the kind of government we would have after the foreign troops withdraw," Baradar wrote in op-ed in The New York Times. "My response to such concerns is that it will depend on a consensus among Afghans. We should not let our worries get in the way of a process of genuine discussion and deliberation free for the first time from foreign domination and interference."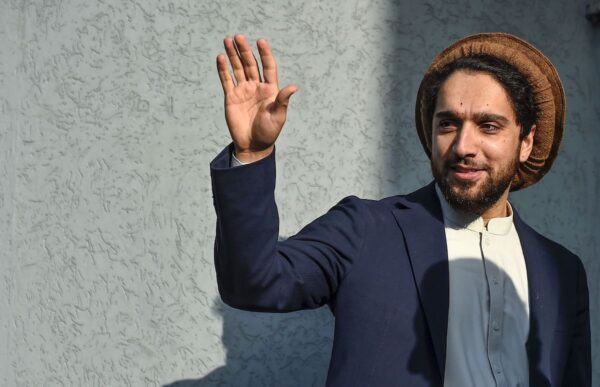 Support From Congress
Saleh's resistance movement has received statements support from conservative voices in U.S. Congress.
"After speaking with Afghan Vice President Amrullah Saleh and representatives of Ahmad Massoud, we are calling on the Biden Administration to recognize these leaders as the legitimate government representatives of Afghanistan," Sen. Lindsey Graham (R-S.C.) and Rep. Mike Waltz (R-Fla.) said in a joint statement. "We ask the Biden Administration to recognize that the Afghan Constitution is still intact, and the Afghan Taliban takeover is illegal."
Saleh called Waltz, who is a combat-decorated Green Beret and served in Afghanistan, a voice of "sanity" for Congress on the situation in Afghanistan.
Voices of sanity. Thank you @michaelgwaltz https://t.co/YX2IdKsKg8

— Amrullah Saleh (@AmrullahSaleh2) August 28, 2021
Northern Alliance leader Ahmad Massoud, 32, has said he favors talks with the Taliban in the hopes of achieving a broad-based government over war. But he has said he will not surrender his territory in the protected Panjshir Valley.
Ahmad Massoud is the son of famed mujahideen commander Ahmad Shah Massoud, nicknamed the "Lion of Panjshir," whose fighters fought back the Soviets in the 1980s and the Taliban after they seized power in 1996. The older Massoud was assassinated by Al Qaeda in a suicide bombing just two days before the Sept. 11 terrorist attacks in New York City, with intelligence believing that the two events are likely linked.
Massoud said that his band of resistance fighters, made up from the remaining Afghan army units and special forces as well as local militia fighters, "want to defend, they want to fight, they want to resist against any totalitarian regime," referring to a potential Taliban regime.
He pleaded for material support for an expected fight with the Taliban from the Biden administration and other allies of democracy in an op-ed in The Washington Post on Aug. 18.
"[W]e know that our our military forces and logistics will not be sufficient. They will be rapidly depleted unless our friends in the West can find a way to supply us without delay," he wrote.
"The United States and its allies have left the battlefield, but America can still be a 'great arsenal of democracy.'"
Taliban spokesman Mujahid announced on Twitter on Aug. 23 that Saleh and Massoud's resistance forces were "under siege in Panjshir," saying that it was "trying to solve the problem through talks."
The Wall Street Journal reported on Aug. 29 that Taliban fighters are gathered at the entrance point of the Panjshir Valley as their leaders pressure the resistance movement to join a new government, threatening a military assault if negotiations fail.
The Taliban propaganda machine is spreading fake news that they have entered Panjshir. These are false claims & should not be circulated by the mass media. Panjshir is well fortified & is impregnable. If the aggressors try to enter there, it will be the beginning of their end.

— Ali Maisam Nazary (@alinazary) August 28, 2021
"The problem is that they are unwilling to make any concessions. And we're unwilling to accept any type of political system that isn't inclusive," Ali Nazary, head of foreign affairs for the resistance movement, told the WSJ.
According to various reports, internet and telecom services to the valley have been cut by the Taliban, with supporters of the resistance calling on the United States to provide internet access and secure communications equipment.
According to Saleh, the Taliban have "neither external nor internal legitimacy," and will soon face a "deep military crisis" as other anti-Taliban militias not currently in Panjshir will also fight them, he told Euronews.
"The law of the Taliban is Islamic Emirate, unacceptable to the people of Afghanistan and the election of a leader by a group is unacceptable. It is impossible for Taliban rule to last long in Afghanistan."