The Greater Toronto Area condo market finished 2019 with rising prices and strong buyer demand. That story is expected to continue in 2020.
As prices continue to increase, an emerging trend will become even more evident in the 2020 market, according to Scott Davie, founder of Davie Real Estate Inc. and a real estate industry veteran with more than 30 years experience. The high-rise market is defined by affordability, he explains, and as 416 price escalation continues, people are looking for more affordable options.
"Downtown Toronto new condo prices are between $1,500 and $2,200 per square foot and we're beginning to see people turn away from the high prices of Triple A sites downtown to more affordable suburbs such as Etobicoke, Vaughan, Scarborough and Mississauga," says Davie. "It's parallel to what happened with the low-rise market when people looked to Milton, Caledon and beyond for affordable ——low-rise new homes."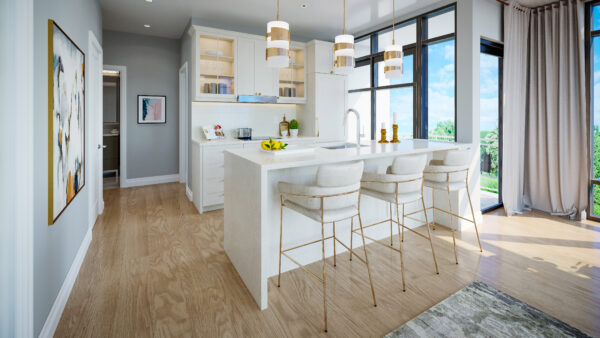 Buyers want efficient suites, quality design and a convenient lifestyle, and some suburban locations are delivering all this and more, Davie says. The success of two new condo projects by Solmar Development Corp. in prime locations in two popular suburbs—Mississauga and Vaughan—lends credence to this, with Solmar's 30-year reputation for quality and craftsmanship, coupled with excellent customer service also resounding with buyers.
In downtown Mississauga, more than 90 percent of suites have sold in the first two buildings of Solmar's Edge Towers. The third, final and grandest tower at Edge, Oro (means 'gold' in Italian), is coming soon.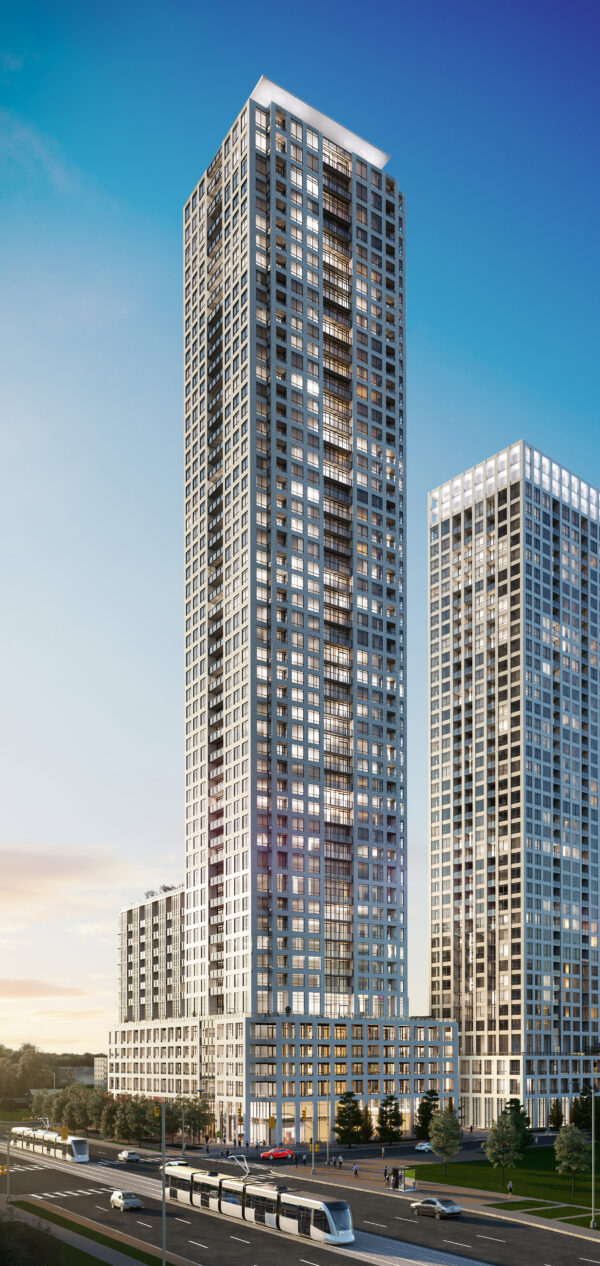 "This is the best location of all of the new downtown Mississauga condos, since it is the only one right on the new LRT line and within walking distance of the Cookstown GO station," says Davie. "You are also within walking distance of world-class shopping at Square One in Mississauga, one of the biggest and best malls in Canada. You have trendy bars and restaurants, Whole Foods, arts and cultural venues that you can walk to as well."
Davie says Mississauga is bustling, with 80 percent of new residential growth unfolding around Square One. The city is attracting new employers, including international companies and that bodes well for well-paying, skilled jobs, providing the opportunity to live, work and play downtown.
Oro will build on the elements that attracted buyers to the first two Edge Towers – an excellent location and high quality of design and construction. It will rise 50 storeys and have 630 units. Some units will have above-ground parking inside the podium, allowing those residents the convenience of parking on the same level as they live.
"It's not overly common and really convenient," says Davie. "It's almost like living in a house. You can unload things from the car and are able to walk into your suite without going through the lobby."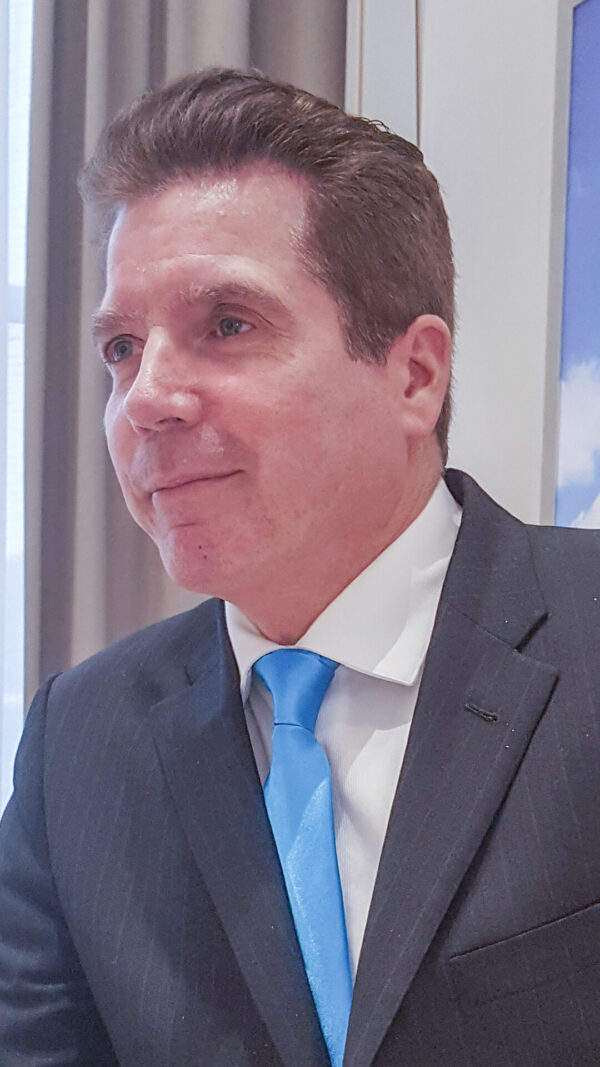 Oro will also offer generous outdoor public and amenity spaces. Other amenities include luxurious lobby with 24-hour concierge, guest suites, two party rooms, galleria, Wifi lounge, movie theatre and unlimited high-speed Internet throughout the building.
"When you walk in, it will feel like you are in a high-end hotel. These buildings will be defined as the best quality buildings in downtown Mississauga," says Davie. "Tower 3 is people's last chance to get in."
Solmar's Park Avenue Place in Vaughan has also been popular with buyers. The first two of three towers are under construction at a prime location on Jane Street and Rutherford Road, steps from Vaughan Mills mall and close to Highways 401 and 407, the TTC Line 1 and York Region Transit and Viva buses. The units in the buildings sold quickly and Tower 1 and 2 are sold out. Park Avenue Place Tower 3 is scheduled to launch in the spring. (To learn more about Solmar's new projects, visit http://Solmar.ca)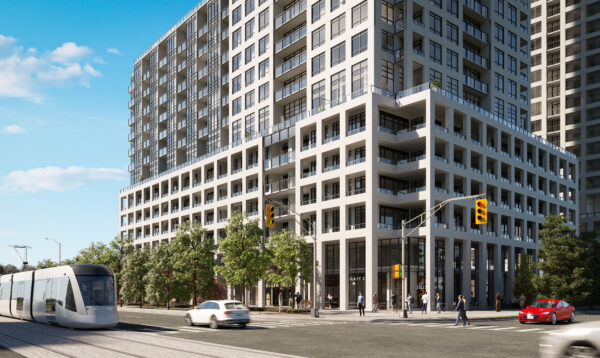 "This trend of buyers looking to the suburbs will continue to grow, as people seek out housing at more affordable prices, especially buildings in great locations with quality design," predicts Davie.
Tracy Hanes is a GTA real estate writer.