Administrative Professionals Day 2013: Holiday for Bosses to Show Thanks to Employees
April 24, 2013 12:39 pm Last Updated: April 24, 2013 12:42 pm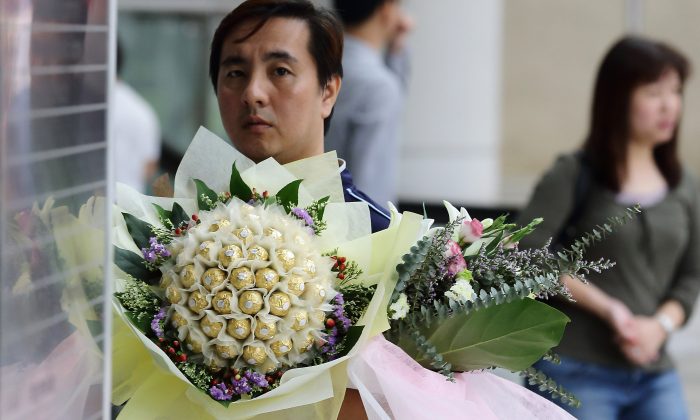 Administrative Professionals Day 2013: A holiday that encourages bosses to show gratitude to their staff.
Secretaries, administrative assistants, and employees in other similar employees have been honored by a holiday started in 1952.
Department of Labor statistics show that 8.9 million Americans work in administrative roles.
E-card website 123Greetings.com is an option for bosses to show their thanks.
"We suggest everyone to send at least an ecard to all secretaries, admin assistants or office managers they know," said Arvind Kajaria, founder of the website, according to PR Web. "The ecards are free, so there's no reason not to. In most cases we feel, it's just the thought that counts and makes people feel appreciated and respected."    
Officials with another company, FlowerDeliveryExpress.com, is telling bosses to make sure not to forget the week-long holiday.
"Forgetting Administrative Professionals Day is almost as bad as forgetting your wedding anniversary or your best friend's birthday," CEO Wesley Berry said, according to Yahoo! " Loyal and long term assistants are like family and want to be recognized for their efforts."
An awards ceremony for the holiday that was started in 2009 was held again this year, with Sonya Sowards, executive assistant to the president at Florida TaxWatch, being named the 2013 Administrative Professional of the Year.
The awards ceremony and related trade show was held in Tallahassee. 
Business owner and former administrator Christy Crump, who started the awards, said that they honor clerical office staff that are unsung heroes. The career path is a cross country race, not a marathon, according to Crump.
"It's not a few hundred yards, it's not even a couple of miles or 5 miles or even 30 miles," she told Tallahassee.com. "Sometimes it's 30 years out to get to that finish line."