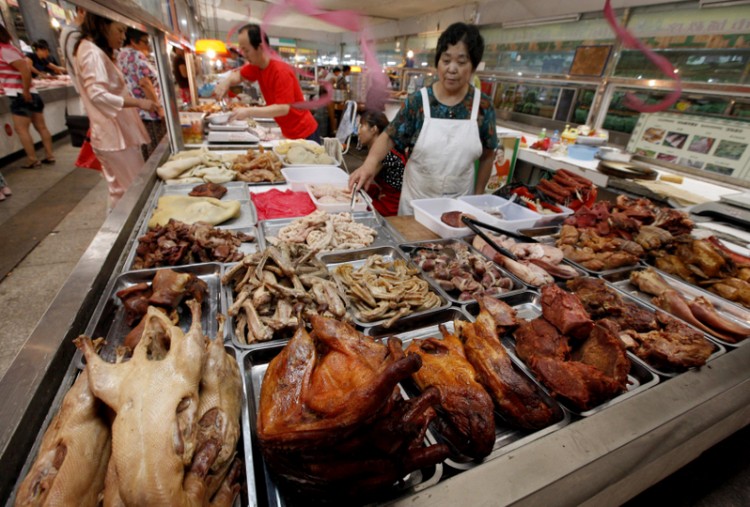 Lacking sufficient technical standards and hampered by the complexities of inspection, China's Ministry of Health has informed the public that 60 percent of the food additives used in China cannot be detected.
Concluding their report to the Standing Committee of the National People's Congress, a food safety inspection team asserts that there are 2,200 different food additives, but China currently has inspection standards for only 40 percent.
Reaction to the announcement, published in The Beijing Times on June 16, has been caustic.
A professor at Huazhong Agricultural University told The Epoch Times that legal food additives can be detected; illegal food additives cannot necessarily be detected. He explained, "Sometimes, it is simply beyond our imagination what may be added to food. Since they are difficult to detect, we just don't know what they are. Nor is it clear what will be the toxicological impact if used. It involves laboratory research to develop understanding of the effects."
Mr. He Hanming, a professional who had worked for an inspection and quarantine agency in Guangdong Province for many years, says that during his work he noticed that the inspection departments never paid attention to food additives, as they thought that there would be no problem with additives. "Before the outbreak of the melamine incident, we did not regard this issue as a priority."
He is concerned about the fact that many food additives lack inspection standards, saying, "It is easy to test whether a product contains certain chemicals, but it's hard, without a standard, to determine if the amount used is acceptable."
He acknowledged that currently, food additives are widely used in China, but it is difficult to determine whether they are harmful to people and animals without proper inspection standards.
He then dropped a bombshell. According to He, government inspectors are not willing to send foodstuffs for inspection and only send counterfeit products for analysis.
Upon learning that 60 percent of food additives lack an inspection standard, Mr. Mu Jiayu, a member of "Civil Force," a watchdog group, said that in addition to the 2,200 plus kinds of food additives enumerated by the Ministry of Health, many more industrial additives, and even chemicals, such as formalin, nitrite, etc. may have been added to food.
Mu said, "The Ministry of Health admitted that 60 percent of the 2,200 kinds of food additives are lacking in standards, not to mention the additives not approved by the Ministry of Health. Without standards, food manufacturers may do whatever they like, which has resulted in serious food security problems. What's even worse is that produce and farm products may also contain drugs or hormones."
Read the original Chinese article.

chinareports@epochtimes.com