House Intelligence Committee Chairman Adam Schiff (D-Calif.) won't be called as a witness if the House triggers a trial in the Senate by voting to impeach President Donald Trump, according to Senate Judiciary Committee Chairman Lindsey Graham (R-S.C.).
Graham criticized Schiff for releasing phone records of several people, including Trump's lawyer Rudy Giuliani, but said he doesn't plan on calling him as a witness.
"Here's what I would tell Adam Schiff. Do you really want to start calling other members, Republican members of Congress, in oversight? Do you want me to call you to the Senate as part of Senate oversight? Where does this insanity [end]?" Graham said during an appearance on Fox News' "Sunday Morning Futures."
"I'm not going to participate in things I think will destroy the country. I'm not going to call a bunch of House members to come to the Senate as part of oversight," Graham said.
"Now, if you're a House member and you participated, you're not above the law. But we're not going to turn the Senate into a circus," he added.
While a number of Republicans have tried to have Schiff called as a witness in the House, the efforts have been blocked by the Democratic majority.
Schiff dismissed calls for him to testify about his staff's contact with the person who filed a complaint against Trump and other matters, saying, during an appearance on CNN's "State of the Union" in November, that it would display "a fundamental lack of seriousness, a willingness to try to turn this into a circus, like the president would like," if he were called as a witness in a Senate trial.
Schiff "is doing a lot of damage to the country. And he needs to stop," Graham said.
He also said that the case can't be fairly heard unless the person who filed the complaint against Trump is identified and is cross-examined.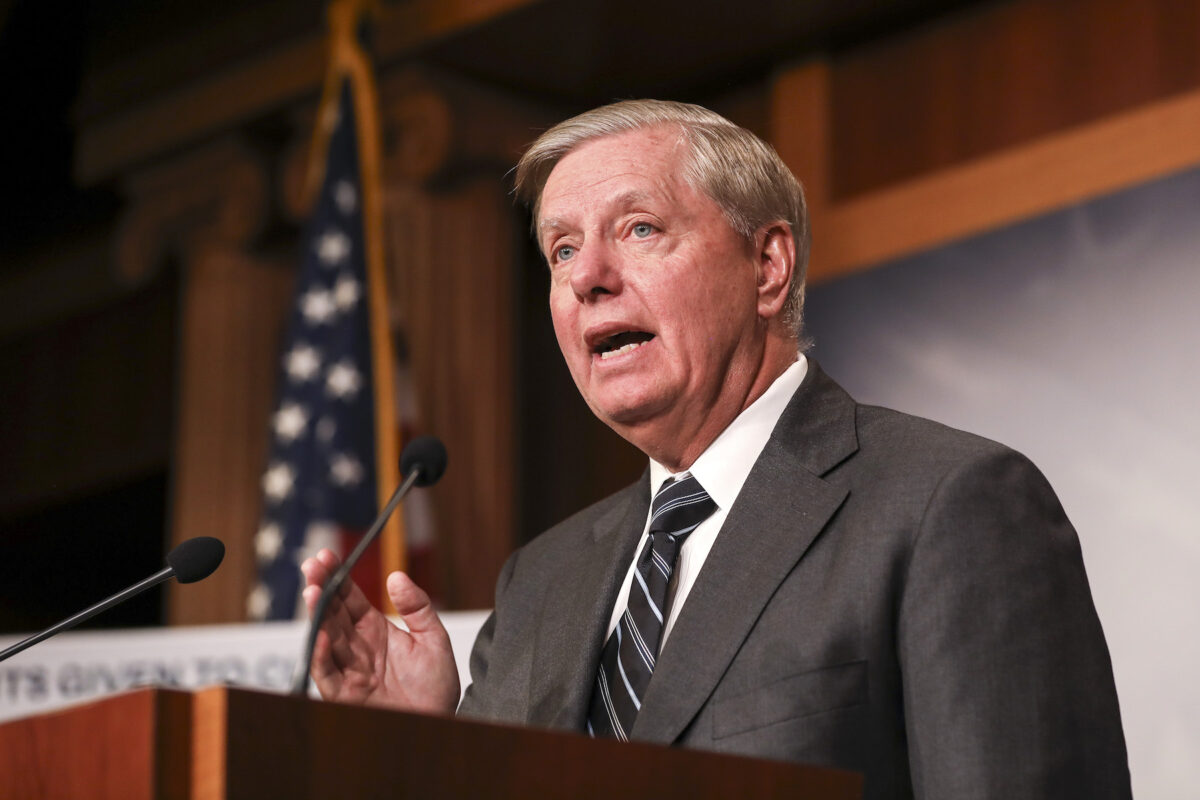 "It's impossible to bring this case forward, in my view, fairly, without us knowing who the whistleblower is and having a chance to cross-examine them about any biases they may have. So if they don't call the whistleblower in the House, this thing is dead on arrival in the Senate," he said.
While Senate Intelligence Committee Chairman Richard Burr (R-N.C.) estimated that an impeachment trial could last six to eight weeks, Graham said a Senate impeachment trial would likely go quickly and that a vote might come as soon as the House presents their case, provided there's "nothing new and dramatic."
"I'm going to try to get this over as quickly as possible … when 51 of us say we've heard enough, the trial is going to end. The president's going to be acquitted," Graham said.
"He may want to call Schiff, he may want to call Hunter Biden. He may want to call Joe Biden. But here's my advice to the president: If the Senate is ready to vote and ready to acquit you, you should celebrate that," he added. "And we can look at this other stuff outside of impeachment. Impeachment is tearing the country apart, I don't want to give it any more credibility than it deserves."
Graham's comments came after Rep. Jim Banks (R-Ind.) called in a Fox op-ed for lawmakers to subpoena Schiff's phone records, after Schiff published some phone records of Rep. Devin Nunes (R-Calif.), the ranking member of the House Intelligence Committee.
"I believe it is time to give Schiff a taste of his own medicine. Time for us to see Schiff's call records and reveal if he coordinated with the whistleblower and to what extent he has put national security at risk in his campaign to impeach President Trump. I wrote a letter to Senate Judiciary Committee Chairman Lindsey Graham asking him to subpoena AT&T for Schiff's call logs," Banks wrote.
"Graham replied and said doesn't think that's a good idea, explaining that 'when members start subpoenaing each other as part of oversight, the whole system breaks down.' I share Graham's concern. I want to be very clear—I think surveilling members of the opposite political party is a disgrace. But I don't think it will stop unless we start fighting back. We need to show Mr. Schiff that he can't just abuse his power and get away with it."