Adam Nimoy and Julie Nimoy are the children of Leonard Nimoy, the actor best known as Spock who died on February 27, 2015.
Nimoy had both children with his first wife Sandra Zober, whom he married in 1954.
Adam Nimoy, a television director, is now 58 years old, with two children of his own. He and wife Nancy Nimoy split some years ago.
Adam worked as an entertainment attorney before he began directing episodes in television series. Shows he's worked on include NYPD Blue, Babylon 5, Gilmore Girls, and The Outer Limits.
Adam penned a memoir, titled "My Incredibly Wonderful, Miserable Life" and also teaches writing, directing, and acting at the New York Film Academy in Los Angeles. 
Leonard's other child, and Adam's older sister, is Julie Nimoy. She was born in 1955 in L.A.
Much less is known about Julie, who does have two credits on IMDB–as a production assistant on Deadly Games, and as herself on a documentary about her father. 
However, she appears to have gotten involved in the probiotics field. 
 MORE: Spock Hand Sign Meaning: How Did Nimoy Come Up With Vulcan Salute?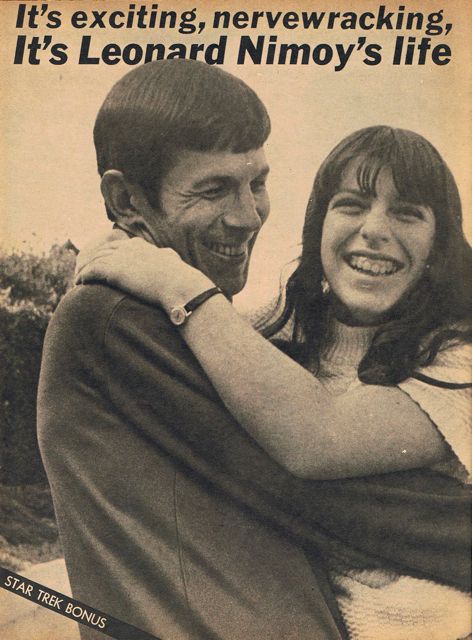 Makeup master Fred Phillips teaching my son Adam to give a Spock haircut. LLAP pic.twitter.com/MCm0V2ftM9

— Leonard Nimoy (@TheRealNimoy) June 4, 2014
"Since 2004, David Knight and Julie Nimoy have been dedicated to promoting and increasing awareness for probiotics and the human biome to consumers, healthcare professionals and academics. Their MicroWarriors books, films and video game series is a leader in the field of educational and entertainment products and resources on Probiotics," according to a global probiotics conference that took place in Amsterdam earlier this month.
Probiotics are live bacteria and yeast that–a "good" bacteria–that are found in foods such as genuine yogurt. Leonard Nimoy told fans via Twitter that he narrated the film, and it's being sold at Whole Foods.
Neither Adam nor Julie have commented yet on their father's death, which was made known on Friday morning.
Leonard also leaves behind a stepson, Aaron Bay-Schuck. Leonard wed Aaron's mother Susan Bay after he divorced from Zober, and became Aaron's stepfather.
So proud of you mom. Loved honoring you last night. You really are a pioneer. Founding member of the #WSC #DGA. pic.twitter.com/18jwXP802m

— Aaron Bay-Schuck (@bayschuck) September 21, 2014
Aaron, 33, is a record executive who was named on Billboard's 40 Under 40 in 2013.
Aaron was a senior vice president of Artists and Repertoire at Atlantic Records, who originally signed Bruno Mars to the label. Bay-Schuck has also been involved in writing some songs, including part of Flo Rida's "Right Round. 
"A&R at its best is about nurturing, and not dictating, who someone should be," he told Billboard at the time. "There's so much out there . . . What makes a great A&R person is knowing the difference between very good—which there's a lot of—and great."
Aaron is now president of A&R at Interscope records.
MORE: Leonard Nimoy Wife Susan Bay and Former Wife Sandra Zober (+Pictures)