Actress Lori Loughlin posted $1 million bail on March 13 and was released from custody after being arrested for her alleged role in a college admission scam, Reuters reported.
Loughin, 54, and her husband, fashion designer Mossimo Giannulli, were both arrested on March 12. Giannulli posted bond, also $1 million, and was released on the same day.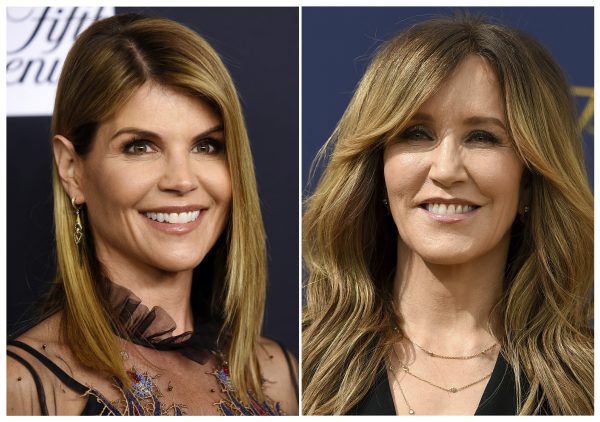 On Wednesday, Loughlin stood with her lawyer in a Los Angeles courtroom. She didn't speak except say "yes" to the judge's questions, The Associated Press reported.
She faces a felony charge of conspiracy to commit mail fraud and honest services mail fraud.
Magistrate Judge Steve Kim said that the "Full House" actress must limit her travel within the continental United States and areas around Vancouver, Canada, for her work, according to AP.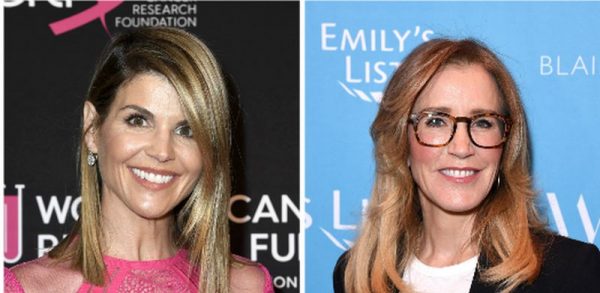 Federal officials have alleged that Loughlin and Giannulli paid $500,000 to get their daughters into the University of Southern California (USC).
Court documents said that the couple "agreed to pay bribes totaling $500,000 in exchange for having their two daughters designated as recruits to the USC crew team—despite the fact that they did not participate in crew—thereby facilitating their admission to USC," People magazine reported.
"Desperate Housewives" actress Felicity Huffman was also arrested after she allegedly handed over $15,000 to "to participate in the college entrance exam cheating scheme on behalf of her oldest daughter," according to an indictment, People reported.
Huffman was released after posting $250,000 bail, Deadline Hollywood reported.
Both women, according to reports, had to surrender their passports.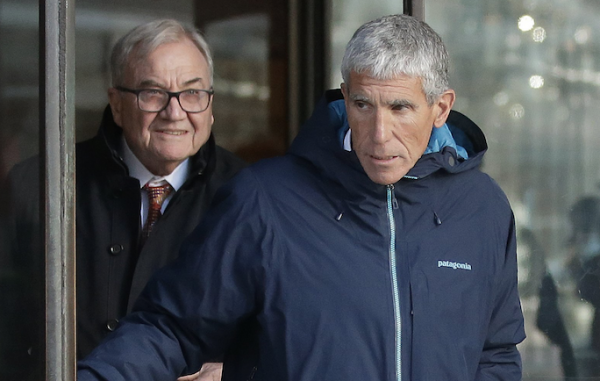 "Dozens of individuals involved in a nationwide conspiracy that facilitated cheating on college entrance exams and the admission of students to elite universities as purported athletic recruits were arrested by federal agents in multiple states and charged in documents unsealed on March 12, 2019, in federal court in Boston," a Department of Justice (DOJ) news release said of the case.
Other than Huffman and Loughlin, dozens of other people, including the CEOs of companies, were indicted in the case, dubbed "Operation Varsity Blues."
Andrew Lelling, the U.S. attorney in Boston, said at a news conference that "for every student admitted through fraud, an honest, genuinely talented student was rejected," Reuters reported.
Mastermind
Sacramento resident William "Rick" Singer was described by federal officials as the mastermind in the case.
The bribes allegedly came through Singer's admissions consulting company, Edge College & Career Network. The parents paid Singer approximately $25 million to help get their children into college, The Associated Press reported.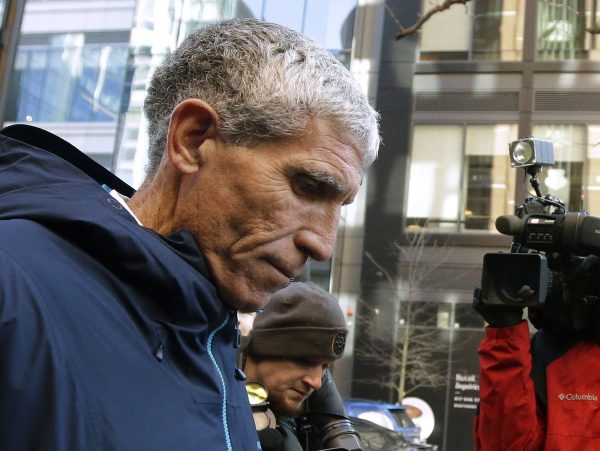 The conspiracy allegedly included bribing entrance exam administrators to allow test takers to take exams in the place of students or to correct students' answers, according to the U.S. Attorney's Office for the District of Massachusetts. Prosecutors say the company also bribed university athletic coaches and administrators to get students admitted under the guise of being recruited as athletes.
From 2011 until February of this year, Singer is accused of conspiring with dozens of parents, school athletic coaches, administrators, and others to use fraud and bribery to get students into colleges.
Some include Yale, Georgetown, Stanford, USC, UCLA, Wake Forest, and others, according to the DOJ's news release.
The Associated Press contributed to this report.