An actor who allegedly choked model Paris Jackson and accused several actors and directors of pedophilia died after reportedly jumping off a bridge.
Isaac Kappy jumped to his death on May 13 in Bellmont, Arizona, reported TMZ. The Arizona Department of Public Safety confirmed his death.
Kappy allegedly forced himself off a road bridge onto Interstate 40 where he was hit by a Ford truck, said officials, reported the Arizona Daily Sun.
"We don't know why Mr. Kappy took his own life," DPS spokesman Bart Graves wrote in an email to the news outlet.
Several people attempted to restrain him from jumping but failed to do so. Kappy then jumped off the bridge to his death, TMZ reported.
No one else was injured in the incident.
Kappy left an Instagram post: "Beware the man has nothing to lose, for he has nothing to protect."
"See the light in others … This lesson has come too late for me, but perhaps it can inspire you. I will be using the remainder of my time on earth to atone for my transgressions, and to seek the light within, in others and myself," he wrote.
Everything you need to know about Isaac Kappy, the actor who 'threatened Paris Jackson and Seth Green' https://t.co/FgWhcygJT5 pic.twitter.com/DGIVNIgzeZ

— Daily Mail Celebrity (@DailyMailCeleb) August 1, 2018
In August 2018, he allegedly choked Jackson during a party and continued to send text messages to her, reported the Daily Mail.
He appeared in "Terminator Salvation," "Thor," and "Beerfest."
Facts About Crime in the United States
Violent crime in the United States has fallen sharply over the past 25 years, according to both the FBI's Uniform Crime Reports (UCR) and the Bureau of Justice Statistics (BJS) National Crime Victimization Survey (NCVS).
The rate of violent crimes fell by 49 percent between 1993 and 2017, according to the FBI's UCR, which only reflects crimes reported to the police.
The violent crime rate dropped by 74 percent between 1993 and 2017, according to the BJS's NCVS, which takes into account both crimes that have been reported to the police and those that have not.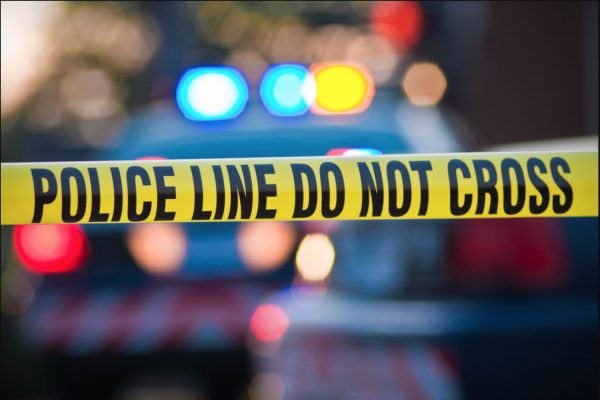 "From 1993 to 2017, the rate of violent victimization declined 74 percent, from 79.8 to 20.6 victimizations per 1,000 persons age 12 or older," the U.S. Department of Justice stated.
Both studies are based on data up to and including 2017, the most recent year for which complete figures are available.
The FBI recently released preliminary data for 2018. According to the Preliminary Semiannual Uniform Crime Report, January to June 2018, violent crime rates in the United States dropped by 4.3 percent compared to the same six-month period in 2017.
Suicide Hotlines
In Australia, the suicide prevention telephone hotline at Lifeline is 13 11 14. You can also visit the Lifeline website at lifeline.org.au. Youth can contact the Kids Helpline by phoning 1800 551 800 or visiting headspace.org.au/yarn-safe
If you are in an emergency in the U.S. or Canada, please call 911. You can phone the National Suicide Prevention Lifeline on 1 800 273 8255. Youth can call the Kids Help Phone on 1800 668 6868.
If you are in an emergency in India, call Befrienders India – National Association at +91 33 2474 4704.