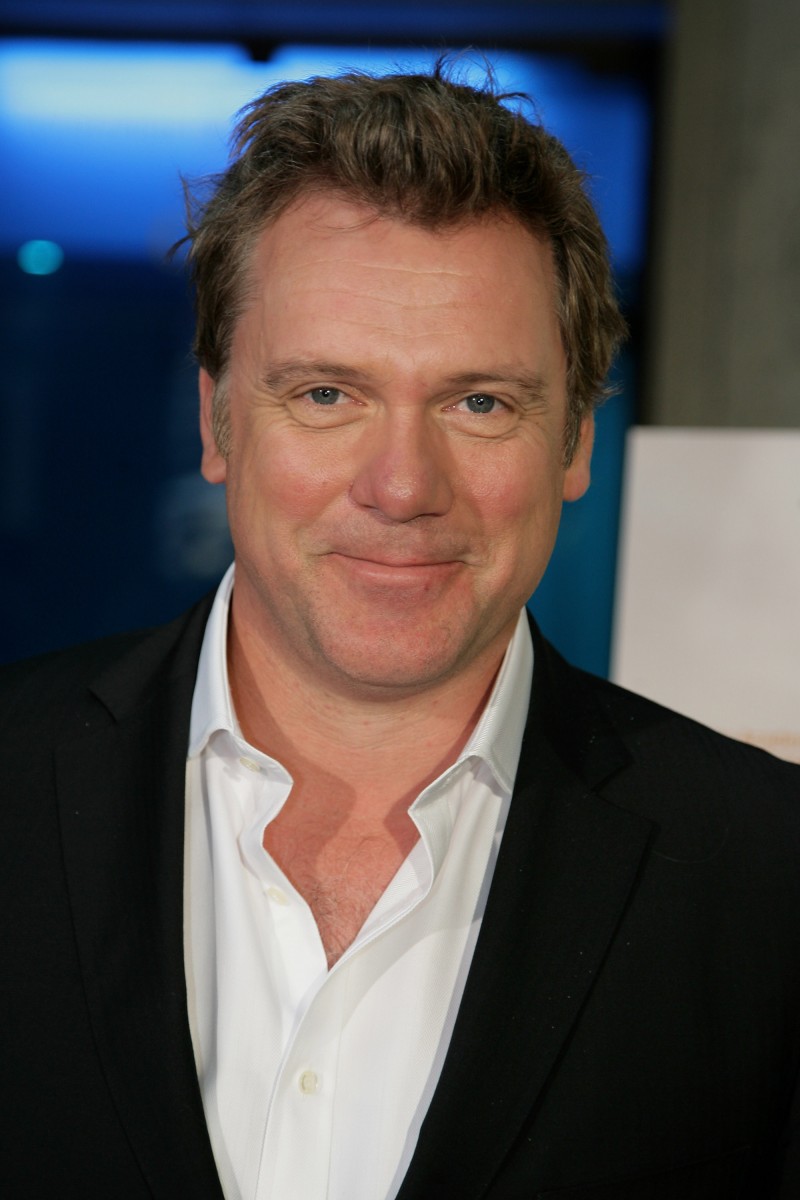 SYDNEY—Award-winning Australian actor Erik Thomson said Shen Yun Performing Arts was "eye opening" after seeing the show at Sydney's Capitol Theatre on Saturday afternoon, April 28.
Mr. Thomson plays Dave Rafter in the popular television series Packed to the Rafters, and has starred in various movies, including Somersault, The Black Balloon and Accidents Happen. He also performs regularly on stage.
Speaking at intermission, Mr. Thomson said he decided to see Shen Yun with his daughter so they could appreciate something culturally different to what they were used to.
"I think it's great," Mr. Thomson said. "It's an opportunity to have an understanding of classical Chinese culture through dance, and its links to the spirit world.
"Its myths, about God and the heavens, has been well explained. It opens up quite nicely."
Shen Yun aims to revive 5,000 years of Chinese culture through music and dance. At the heart of each performance is classical Chinese dance, which Shen Yun says is one of the most comprehensive and hardest dance systems to master in the world.
Mr. Thomson enjoyed How the Monkey King Came to Be, a dance movement which depicts the central character in China's classic novel Journey to the West. Monkey King is a mischievous being who possesses magical powers, and gets into trouble when he is caught helping himself to peaches for a celestial banquet, which he isn't invited to.
He also enjoyed Joyful Little Monks, where young apprentice monks play up while cleaning their monastery.
"I think they've all been [good] so far," he said.
Shen Yun's technical team uses advanced computer graphics technology to craft brightly coloured background scenes for each dance piece, which interact with the performers. Mr. Thomson said the digital backdrops were well incorporated. "How they've blended it into the performance has been really clever," he said.
Mr. Thomson said the performance, for him, was about "opening up to the spirit", including the lyrics of the bel canto songs.
"I didn't realise the spiritual basis to what the show is all about," Mr. Thomson said. "That's been quite a good surprise."
He had some knowledge of some of the modern themes of the performance, such as the suppression of Chinese culture by the ruling Communist regime.
"I'm aware of the Cultural Revolution and the squashing of all things old," Mr. Thomson said. "I can appreciate the fact of the beauty and unique nature of the Chinese spirit has been suppressed for the last 80 years, 90 years."
With reporting by Ethan Yang.
Shen Yun Performing Arts, based in New York, tours the world on a mission to revive traditional Chinese culture. Shen Yun Performing Arts New York Company will be in Sydney, Australia, through May 6.
For more information, visit ShenYunPerformingArts.org.