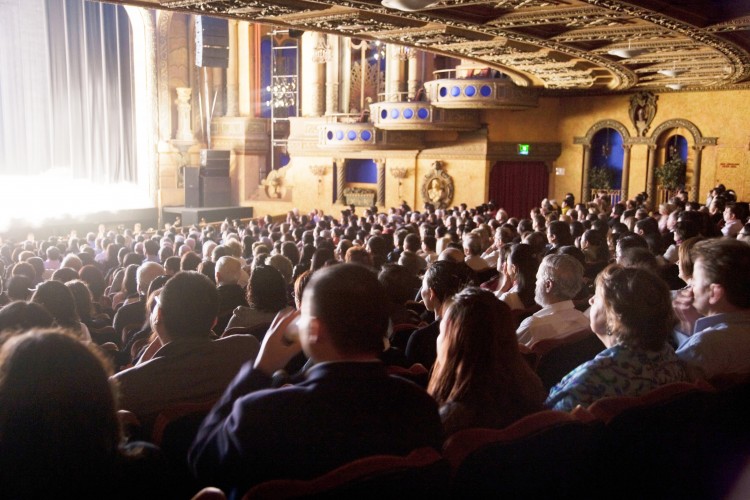 SYDNEY—Kris Czerniawski, actor, dancer, and film director is not new to Shen Yun Performing Arts' presentation of classical Chinese dance and music, nor the deeper meaning and spiritual core of the ancient Chinese cultural heritage.
It is the fourth consecutive year that Mr. Czerniawski has seen the New York-based company perform, taking in this year's performance at Sydney's Capitol Theatre on Saturday afternoon, May 5.
"It was great," said Mr. Czerniawski after the show. "It's magic—the dancing, the choreography, the way it was directed and choreographed—was fabulous."
Shen Yun seeks to revive China's traditional culture, something it says was inspired from divine origins. The company says that it demonstrates the intrinsic values of China's culture via performing arts and music, particularly using classical Chinese dance as its main form of expression.
"The dancers, the way they dance—the flips, it looks like flying, it's amazing. The background, it's very expressive as well, so you can get the message very well, very nice, and you feel the atmosphere. It was fabulous."
Mr. Czerniawski reflected on the message of the performance, as he perceived it.
"First of all, it's the dancers performance, that's what grabs me and I thought, 'Oh, this is done very well!' And it's hard to escape from that sometimes, but still the show just grabs you … definitely you can receive the message—all the dancing, art was always done for the gods.
"That's what it is, everything was created to celebrate this thing that is there, but nobody has seen it, but people believe in it and that is what keeps things running, you cannot stop that," Mr. Czerniawksi said, referring to the divine presence.
Mr. Czerniawski also reflected on today's society and how people can benefit from seeing Shen Yun.
"[Today's society] it's very kind of de-personal … For some people, in my opinion, they have just lost the beauty of life."
And for this reason, he believes why people should see Shen Yun is "because it will help them to discover themselves again … And through art—like the Shen Yun show—you can get this sort of coming back to life or discovering life maybe, again."
Reporting by NTD Television and Anna Stute.
Shen Yun Performing Arts, based in New York, has three touring companies that perform simultaneously around the world, with a mission to revive traditional Chinese culture. Shen Yun Performing Arts New York Company will perform at Sydney's Capitol Theatre through May 6.
For more information visit ShenYunPerformingArts.org