Acting FBI director Andrew McCabe dismissed claims made in media reports that former FBI Director James Comey had requested additional staff to investigate Russian interference in the presidential election days before he was fired by President Donald Trump.
An article published by The New York Times on May 10, and on the front page of its May 11 edition, claimed Comey made the request to Deputy Attorney General Rod Rosenstein.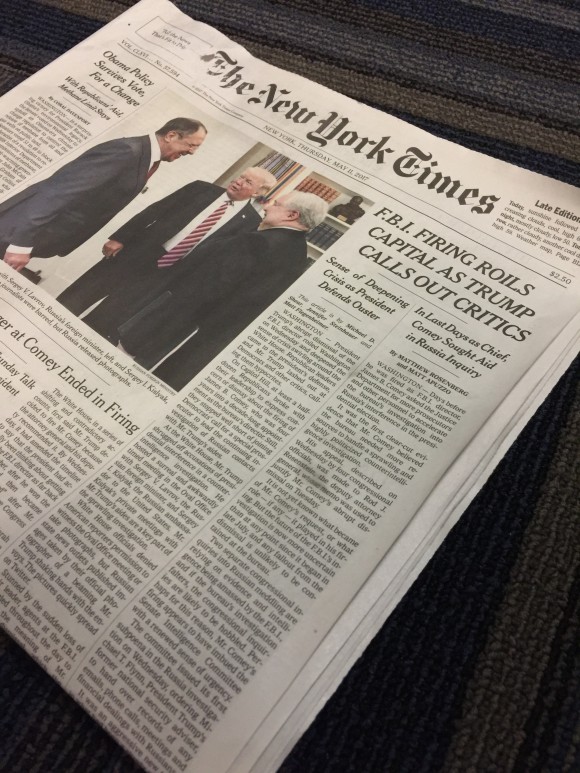 Appearing before the Senate Select Intelligence Committee on May 11, McCabe said when the FBI needs more resources for an investigation, the requests are made to the Senate Select Intelligence Committee—not to the deputy attorney general. He said the claim was "not consistent with my understanding of how we request additional resources."
He added: "We don't typically request resources for an individual case. And as I mentioned, I strongly believe that the Russian investigation is adequately resourced."
Sen. Martin Heinrich (D-N.M.) pressed McCabe on whether he felt the FBI had adequate resources for the investigation, and McCabe replied: "Sir, if you are referring to the Russia investigation, I do. I believe we have the adequate resources to do it. And I know that we have resourced that investigation adequately."
"In terms of that investigation, sir, I can assure you we are covered," he said.
The New York Times story attributed its claim to Democrat members of Congress, including Sen. Richard Durbin (D-Ill.). As of midday on May 11, it had not yet updated the story with McCabe's contradiction.
It did, however, cite a Justice Department spokesman saying the claim was "totally false." The Los Angeles Times also cited a Justice Department spokesman who added that Comey "never made the request for more resources and money for the Russia investigations."
President Donald Trump fired Comey on May 9, using recommendations from Rosenstein and Attorney General Jeff Sessions to make the case for the dismissal. Trump stated in the dismissal letter, "It is essential that we find new leadership for the FBI that restores public trust and confidence in its vital law enforcement mission."