The American Civil Liberties Union (ACLU) defended Meta's decision to allow former President Donald Trump back on Facebook and Instagram, saying that it is appropriate for the public to have wider access to messaging from one of the most popular political candidates in the country.
"This is the right call. Like it or not, President Trump is one of the country's leading political figures and the public has a strong interest in hearing his speech," wrote the ACLU, a group that has increasingly shifted leftward in recent years, on Twitter in response to a New York Times article about Trump's reinstatement.
Jameel Jaffer, the head of the Knight First Amendment Institute at Columbia University and a former American Civil Liberties Union official, also defended the move. Previously, Jaffer said he supported social media platforms' ban on Trump's accounts.
"This is the right call–not because the former president has any right to be on the platform but because the public has an interest in hearing directly from candidates for political office," he said in a statement Wednesday. "It's better if the major social media platforms err on the side of leaving speech up, even if the speech is offensive or false, so that it can be addressed by other users and other institutions."
And the ACLU's executive director, Anthony Romero, said the Mark Zuckerberg-operated Meta was making a good call by having Trump return.
"Indeed, some of Trump's most offensive social media posts ended up being critical evidence in lawsuits filed against him and his administration. And we should know—we filed over 400 legal actions against him. While the government cannot force platforms to carry certain speech, that doesn't mean the largest platforms should engage in political censorship," Romero said in a statement to news outlets this week.
"The biggest social media companies are central actors when it comes to our collective ability to speak—and hear the speech of others—online. They should err on the side of allowing a wide range of political speech, even when it offends," he added.
Meanwhile, the Anti-Defamation League, the NAACP, Free Press, and other groups also expressed concern Wednesday over Facebook's ability to prevent any future attacks on the democratic process, with Trump still repeating his false claim that he won the 2020 presidential election.
On Wednesday, a Meta official, Nick Clegg, wrote that Trump's accounts on the two social media platforms will be reinstated. With the move, it allows the former president and 2024 presidential candidate to fundraise on both Facebook and Instagram, where he had tens of millions of followers.
"Like any other Facebook or Instagram user, Mr. Trump is subject to our Community Standards. In light of his violations, he now also faces heightened penalties for repeat offenses—penalties which will apply to other public figures whose accounts are reinstated from suspensions related to civil unrest under our updated protocol," Clegg said.
But if Trump posts so-called "violating content," it will "be removed and he will be suspended for between one month and two years, depending on the severity of the violation," Clegg added.
Trump Responds
Trump has not publicly indicated whether he plans to use either Facebook or Instagram. If he does, it's not clear in what capacity.
For months now, Trump has favored his own platform, Truth Social, and has claimed his engagement and reach are superior to when he was using Twitter. In previous interviews, the former president has signaled that he won't return to Twitter in favor of Truth Social.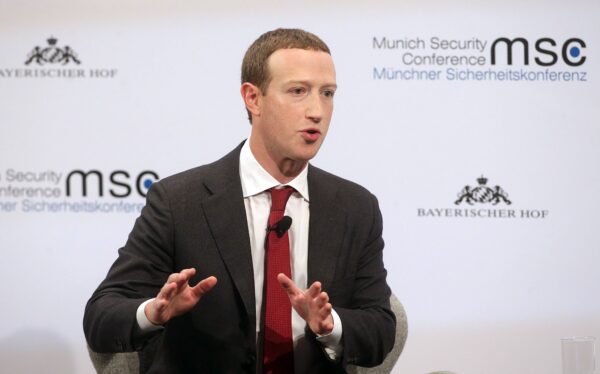 In a Truth Social post on Wednesday, after Meta's announcement, Trump wrote that Meta has lost "billions of dollars" in recent years due to what he described as a questionable business decisions to deplatform his accounts in early 2021.
"Such a thing should never again happen to a sitting President, or anybody else who is not deserving of retribution!" Trump wrote in response to Meta's announcement. "THANK YOU TO TRUTH SOCIAL FOR DOING SUCH AN INCREDIBLE JOB. YOUR GROWTH IS OUTSTANDING, AND FUTURE UNLIMITED!!!"
Trump was reinstated on Twitter by new owner Elon Musk last year. The former commander-in-chief, however, hasn't used the account and it's not clear when he will.
Days after the Jan. 6 Capitol breach, Twitter, Facebook, YouTube, and other platforms moved in concert to suspend Trump's accounts.
Reuters contributed to this report.