Commentary
New academic research questions Beijing's claims about how advanced China's economy really is. Contrary to Beijing's characterization of an economy that has reached parity with, even surpassed the U.S. economy, the authors of this book-length study, entitled "The Power of Creative Destruction" and written by Philippe Aghion, Celine Antonin, and Simon Bunel, determine that China, though it has made great strides over the years, still largely runs its economy by adopting and imitating innovations made elsewhere and, despite some impressive showcase project such as space exploration and weapons development, has yet to pass to the last phase of development in which it would innovate itself on the frontier of technology and development.
The book is about economic development broadly and not just China. It builds on the work of the renowned Austrian economist, Joseph Schumpeter, who first characterized economic development as a form of "creative destruction" in which innovations destroy old ways of doing things but advance growth and prosperity nonetheless by creating new ways of doing things and new industries. For Schumpeter and for these researchers, innovation is key to growth and development. The diffusion of knowledge lies at the core of the process, but for the economy to truly innovate, it must also encourage research and development (R&D) and protect property rights so that innovators have incentives. It must further guard against the natural tendency for established practices and firms to use political and other means to block new ways of doing things. Through this lens, they examine a number of debates in economic history as well as current issues. Their look at China emerged from a general examination of how developing economies converge on economic leaders.
The first stage of development that the authors identify is what they call "imitative-driven growth." It develops as a less developed economy starts to imitate those economies on the frontier of innovation. The authors note how Japan, China, South Korea, Taiwan, and other nations have successfully managed spectacular growth rates in this way by taking four steps: 1) promoting technology transfers from more advanced economies; 2) making massive investments in primary, secondary, and undergraduate education to prepare their workforces to operate the imported technologies; 3) reallocating funds to capital investment and research; and 4) cultivating management talent. All these countries at different times have succeeded spectacularly in producing growth and wealth in this way, including, perhaps especially China.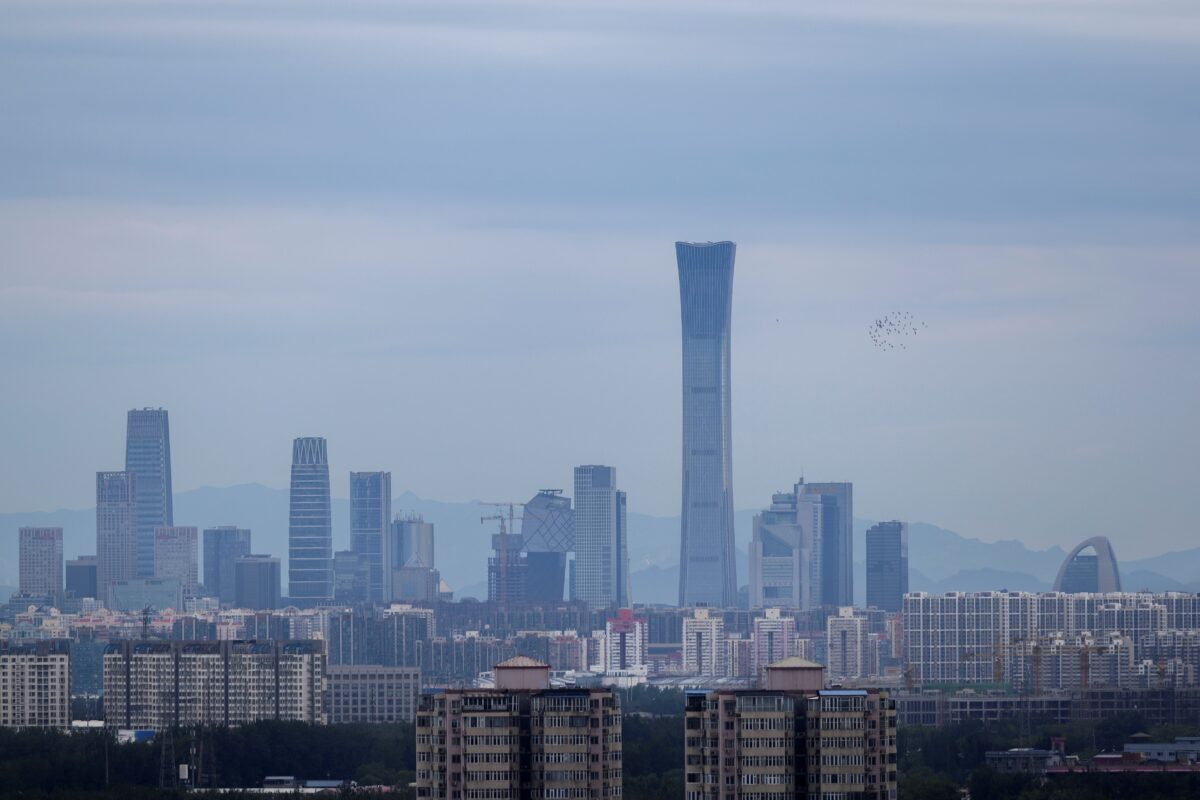 But imitation-driven growth can only go so far. The hardest part for any developing economy is to switch to innovation-driven growth. Here the authors see China failing to make the shift, at least so far. Taiwan and South Korea have made this transition, largely because the Asian financial crisis of the late 1990s enabled them to overcome the power of the monopolistic Chaebols in South Korea, for instance, to block the entry of new, innovative firms. China has not been able to make this transition, the authors claim, in part because its financial sector is so underdeveloped and anyway is oriented toward the massive and dominant state-owned enterprises (SOEs). Political favor and SOE dominance have also prevented China from developing effective managers of the sort that would implement the benefits of innovation. In this regard, they quote the World Management Survey that places China's management practices far behind those of the United States and Europe, and even Latin America. Because R&D in China is also driven politically instead of going to where it might generate the greatest economic gains, firms with a lot of R&D spending grow no faster than those with little such spending. China's approach, they conclude, presents an impediment to innovation-driven growth rather than a transition toward it.
Particularly telling in this respect is a case study, entitled "The Diffusion of Technology" and conducted by Cyril Verluise and Antonin Bergeaud. This work, as yet unpublished, tracks patents across countries and over time. Focusing on the critical area of gene sequencing as illustrative, they note that between the 1990s and 2019, some 70 percent of the patents in this area were issued to Americans. China was a distant second with some 11 percent of the patents. Though most of this patenting in the United States took off after 2000, it took until the 2010s to reach China. Then China began—but just began—to catch up so that by 2018, China issued some 20 percent of the patents in the field. Even these, the authors find, were mostly derived from the basic, what they call "seed patents" developed earlier in the United States and elsewhere. What is more, most of the Chinese patents are associated with foreign nationals.
None of this is to say that China lacks economic power or is not a formidable adversary, for the United States or any nation. What this does say is that Beijing's description of its economy and its capabilities is a good deal out ahead of reality. China still needs the West for the innovations that drive its economy. Some day, its economy may enter into the innovation phase of development, but it has yet to reach it.
Milton Ezrati is a contributing editor at The National Interest, an affiliate of the Center for the Study of Human Capital at the University at Buffalo (SUNY), and chief economist for Vested, a New York-based communications firm. Before joining Vested, he served as chief market strategist and economist for Lord, Abbett & Co. He also writes frequently for City Journal and blogs regularly for Forbes. His latest book is "Thirty Tomorrows: The Next Three Decades of Globalization, Demographics, and How We Will Live."
Views expressed in this article are the opinions of the author and do not necessarily reflect the views of The Epoch Times.