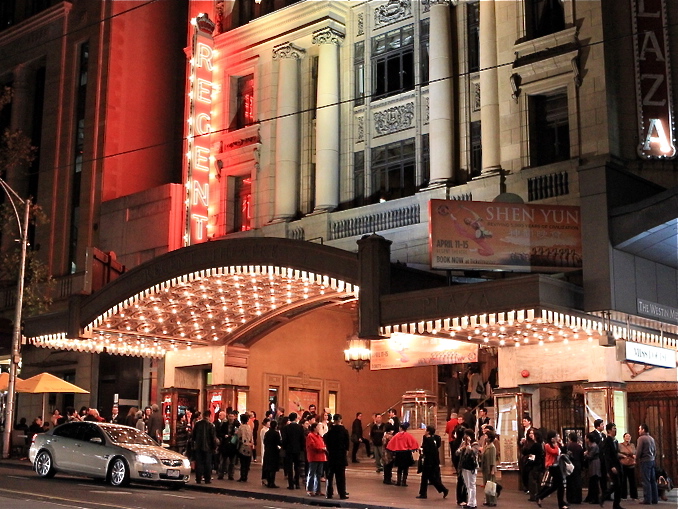 MELBOURNE, Australia—Shen Yun Performing Arts graced the stage at the Regent Theatre on Wednesday evening, April 11, connecting audiences to one of the most ancient cultures in the world.
"Tonight is very extraordinary, and it is such a beautiful show," said Gnarnayarrahe Waitairie, an Aboriginal performing artist, musician and actor who traveled from Western Australia. "I'm really enjoying it and I'm proud to come along and enjoy it with my family."
New York-based Shen Yun travels around the world reviving the 5,000 year-old, divinely-inspired Chinese culture, after this treasure was nearly destroyed by more than 60 years of communist rule in China, according to the company's website.
Alongside classical Chinese dance, Shen Yun boasts digital backdrops, and colorful, handcrafted regalia. Yet it was the Shen Yun orchestra, which combines both Western and Eastern classical instruments, that the musician enjoyed the most.
"I love the flute and the music," said Mr. Waitairie. He also enjoyed the singers, particularly the tenor. "Very beautiful," he said. "I always wanted to be a tenor singer, too. I love to sing tenor and opera because opera is beautiful."
The musician shared his experiences during intermission. With the second half of the performance about to start, he was asked what he thought thus far. "Beautiful," he said. "It's very beautiful."
Reporting by April Tian and Zack Stieber
Shen Yun Performing Arts, based in New York, tours the world on a mission to revive traditional Chinese culture. Shen Yun Performing Arts New York Company will perform in Melbourne, Australia from April 11 to April 15.
For more information, visit ShenYunPerformingArts.org.