Cokie Roberts, an ABC News journalist and commentator, died at the age of 75, said her family.
According to the broadcaster, which reported on her death, she won several Emmy Awards throughout her career. She was also inducted into the Broadcasting and Cable Hall of Fame.
"We will miss Cokie beyond measure, both for her contributions and for her love and kindness," her family said in a statement.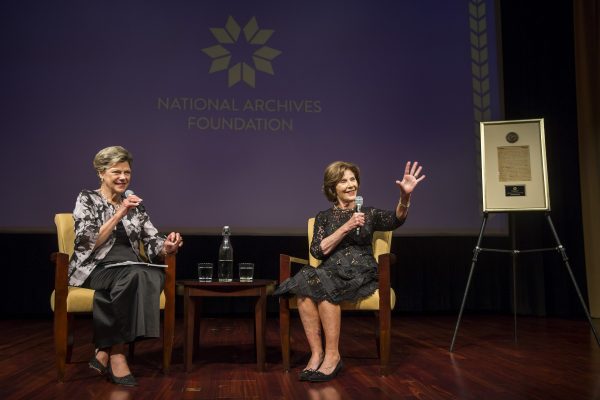 The report said that her cause of death was due to complications from breast cancer.
"Cokie Roberts will be dearly missed," said James Goldston, president of ABC News, in a statement. "Cokie's kindness, generosity, sharp intellect and thoughtful take on the big issues of the day made ABC a better place and all of us better journalists."
Roberts was "a true pioneer for women in journalism," Goldston added. He said that she was "well-regarded for her insightful analysis of politics and policy in Washington, D.C., countless newsmaking interviews."
She is survived by her husband, Steven Roberts, and her two children.
In a recent interview, she acknowledged struggling with her health.
"Over the summer, I have had some health issues which required treatment that caused weight loss. I am doing fine," she said. "I very much appreciate the kind comments I have received and expect to be, as I have been, working away in the days and months to come, covering what promises to be a fascinating election. I am grateful to everyone who has been in touch and sent their well wishes. Thanks for caring."
She was diagnosed with breast cancer in 2002 before it was successfully treated. "Fortunately, in the course of my efforts to inform others about the disease, I learned about the benefits of early detection," she told the Washington Post. "Now I am the beneficiary of that information."
In a 2017 interview with Kentucky Educational Television, she spoke about her lengthy career in broadcast journalism.
"It is such a privilege—you have a front seat to history," she said. "You do get used to it, and you shouldn't, because it is a very special thing to be able to be in the room … when all kinds of special things are happening."
Roberts was the only member of her family not to run for Congress. "I do feel strongly that informing the voters about what's going on, trying to explain it in ways that people can understand and putting the issues out there is a form of participation," Roberts added.