A driver fled the scene of a crime but left one important clue behind for police.
The Brewster County Sheriff's Office wrote on Facebook that deputies, in a joint operation with U.S. Border Patrol officials, discovered an SUV with about 1,1,27 pounds of marijuana inside.
The marijuana was wrapped in what appears to be plastic and stacked from the vehicle's floor to the ceiling in Brewster County, which is located along the U.S-Mexico border.
Officials also posted photos showing the rear of the SUV, which was discovered near Highway 90, with large quantities of marijuana.
The driver fled the scene, but he left his wallet inside.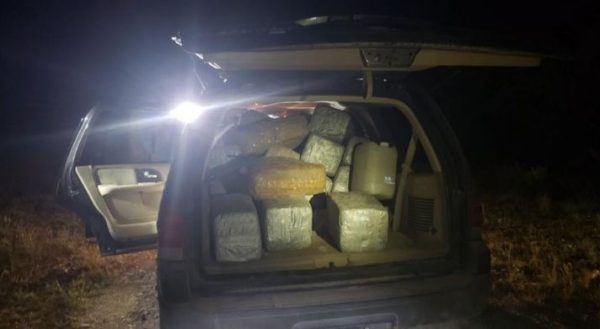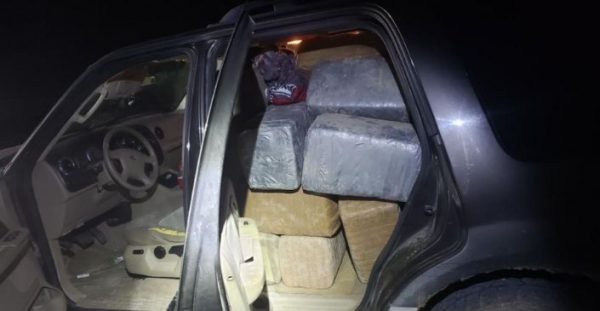 "The driver left the scene before he could meet our friendly deputies and agents, but left his wallet in the vehicle," the sheriff's office wrote. "We would really like to return it."
The office included the hashtags, "#Lostandfound #yourIDishere."
The case is still under investigation. Other details about the case, including the identity of the driver, were not revealed.
Brewster County, which has a population of about 9,000 people, is located in the western part of Texas.
Wall Update
Construction started along the U.S.-Mexico border in Arizona as a small crew works to put up a towering, 30-foot-tall border wall, according to The Associated Press in Sept. 12 report
The construction started just south of Yuma, and the Trump administration is still planning to complete 450 miles by the end of 2020.
President Donald Trump and his administration said they are planning to build between 450 and 500 miles of wall along the 2,000-mile border in that time frame.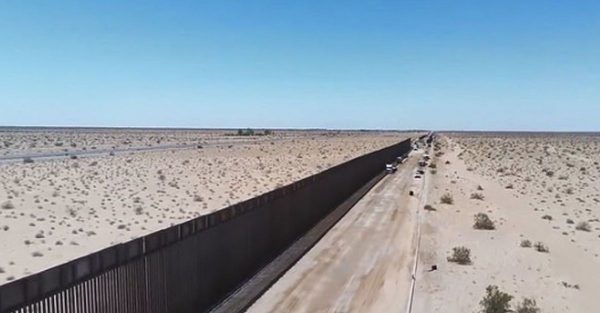 Two other Department of Defense-funded construction projects in New Mexico and Arizona are now underway, AP reported, which noted that there have been "last-minute construction hiccups" and legal challenges and funding problems.
Border Patrol said that the Yuma sector is the third-busiest along the southern border.
"Historically this has been a huge crossing point for both vehicles as well as family units and unaccompanied alien children during the crisis that we've seen in the past couple of months," Border Patrol spokesman Jose Garibay told the news agency. "They've just been pouring over the border due to the fact that we've only ever had vehicle bollards and barriers that by design only stop vehicles."