A 1-day-old infant was discovered outside a Florida apartment building with a note from his mother, saying the father tried to kill him in an incident that a local woman thought "was a joke."
Graciela Izaguirre, a resident at the Willow Key Apartments on Arnold Palmer Drive in Orlando, heard the infant crying outside her door as she was eating breakfast with her son, reported WESH.
"I just open the door and go outside, and I honestly thought it was a joke, for like the first two seconds, because I saw a baby on the floor," she recalled.
The newborn, she said, "was wrapped up in a T-shirt, like a polo shirt, and he was just on the floor crying. Nobody was around."
A note was discovered along with the child. "His dad tried to kill us. Please keep him secret and take him to hospital. Dad a very dangerous man," it read, according to the news outlet.
"I'm so sorry, I tried to clean him and feed him as much as I [could]," it said.
The note also asked for the child to be taken to the hospital, Fox35 reported.
The Orlando Police Department's Criminal Investigations Division said it is investigating the matter. Meanwhile, the Florida Department of Children and Families was also notified, according to the Fox affiliate report.
Orlando police also took the baby to a hospital, and they said the newborn appeared to be in good health, reported the Orlando Sentinel newspaper.
Clive Petgrave, who lives at the Willow Key Apartments, said he was in shock that someone left a baby at the doorstep.
The woman who found the baby said she also found a note that said the child was born the previous day in a bathroom and the father was dangerous. https://t.co/8fdqrBxVao

— Fox 35 News (@Fox35News) July 22, 2019
"I was surprised, because, you know, something happened right at my door," Petgrave told the Sentinel. "[Police] asked me if … I had seen anyone that was pregnant. I said no," he added.
Sgt. Eduardo Bernal of the Orlando Police Department told WKMG that the mother risked the child's safety by not turning him over to a hospital or fire department.
"It's very serious. You're talking about a 1-day-old infant that can't take care of themselves, there's a lot of medical needs that start when the baby's born, and with the heat wave it's very dangerous," Bernal explained. "That's why this law was created, to give parents an out, to transfer custody and make sure the baby's taken care of."
Two years ago, a baby girl was left at the same apartment complex with a note asking someone to take the child to a fire station.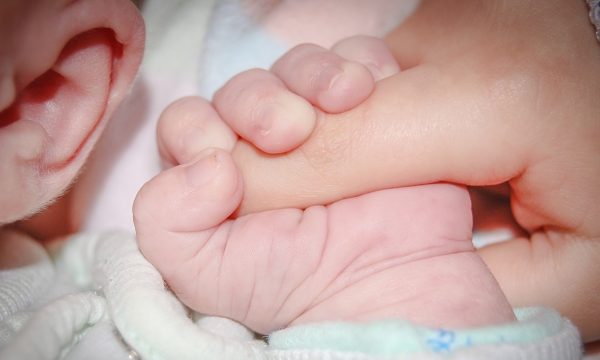 According to the U.S. Legal website, there are safe haven laws in Florida.
"Safe haven laws were enacted in Florida in response to the tragedy resulting from abandonment of newborns. The safe haven law is a safety net which allows parents to abandon their unharmed newborns not more than a week old at any safe haven facility recognized by the state laws without fear of prosecution," the legal website says. "Any hospital, emergency medical service station or fire station staffed with full-time emergency medical service technicians, paramedics, or firefighters may accept custody of a newborn infant surrendered by its parents."