Before Cathy Parkes's father passed away in an Ontario long-term care home last April, he had declined to the point where he could no longer speak.
He had been diagnosed with COVID-19, which Parkes didn't find out until three weeks after his death at Orchard Villa in Pickering. She also didn't know he was suffering from an untreated urinary tract infection when he passed away. It was made worse by malnutrition and dehydration due to a staffing collapse amid a virus outbreak at the facility.
Parkes told The Epoch Times that the experience prompted her to become an "accidental advocate" for better long-term care (LTC) standards during the pandemic crisis. She's been working with federal and provincial governments to implement national standards of care in LTC homes across the country.
Nearly a year after her father died, many LTC facilities remain woefully unprepared to protect seniors amid pandemic challenges, and residents will continue to die in droves until issues are fixed, she says.
"I know that there are [improvements] in the works, but it's frustrating to see that it's not happening fast enough, because it's so urgent," says Parkes, who filed a lawsuit against Orchard Villa's ownership last year over her father's death.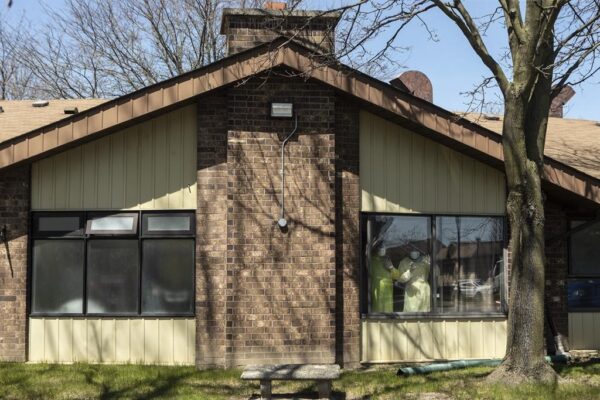 As of Feb. 16, nearly 66 percent of all COVID-19-related deaths in Canada—14,097 of the 21,397 total death toll—have been LTC residents, according to a tracking tool maintained by the National Institute on Ageing at Ryerson University. In Ontario and Quebec alone, the 11,720 death toll in LTC homes accounts for nearly 55 percent of the Canadian lives lost.
Canada also had the worst record among wealthy nations for COVID-19-related deaths in LTC facilities—at 81 percent, about twice the 42 percent average among Organization for Economic Co-operation and Development (OECD) countries—the Canadian Institute for Health Information reported last June.
A damning report released last year had outlined disturbing conditions in LTC homes after the Canadian Armed Forces were deployed to assist in several facilities in Ontario and Quebec hard hit by COVID-19 outbreaks. The CAF documented grim conditions in some of the homes, such as bug infestations, filthy rooms, residents left in soiled diapers, and seniors' "cries for help" going unanswered for hours.
Natalie Mehra, executive director of the Ontario Health Coalition, says Ontario's care homes remain in crisis and quality of care amid the pandemic has deteriorated to unprecedented levels. She told The Epoch Times that her organization has heard from families whose loved ones have not been bathed for weeks, aren't being properly fed or hydrated, and are receiving little emotional support.
The coalition, which consists of 100 organizations, has called the province to follow Quebec's decision last June to recruit thousands of staff to deploy to care homes, providing fast-tracked intensive paid training and improved wages and working conditions. It also wants military support for the LTC homes in crisis where local hospital teams are not available to come in, as well as provincial government action to enforce safety and infection control practices in the facilities.
Advocates have been calling for long-term structural changes since last spring to address what they say are systemic problems in LTC homes. The variety of recommendations they've made include more federal funding devoted to care facilities and the introduction of national standards tethered to funding. Some even want for-profit homes to be phased out.
The federal government has proposed national standards for LTC homes, as has the federal NDP, which also wants to see all for-profit care transition to a not-for-profit model by 2030.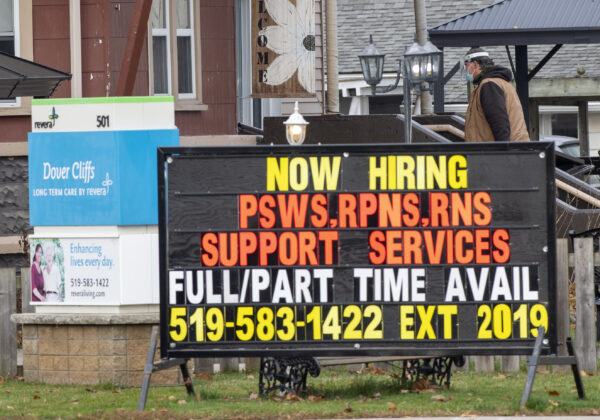 The Liberals' proposal stalled, however, after opposition from some premiers, who argued that health care falls under provincial jurisdiction. The Conservatives say that the "Ottawa knows best" approach is the wrong one for dealing with the crisis and that more collaboration with the provinces and territories is needed. The Bloc Québécois has also rejected the idea of Ottawa-imposed standards.
Making Vulnerable Seniors the Priority
David Redman, a former emergency management expert and retired lieutenant-colonel in the Canadian army, believes that the strategies proposed or employed so far will not address the urgent priority of protecting seniors. This is because the strategies don't offer a solution to stop the virus from finding its way into LTC facilities via asymptomatic staff and permitted visitors, Redman said in an interview.
He points out that if Canada had learned from the data coming from other countries a year ago and acted to aggressively protect vulnerable populations, the effect would have automatically guarded against overburdening the health system while saving lives.
"In February [2020] we knew that over 95 percent of the deaths in China and Europe were in seniors over the age of 60, with multiple comorbidities," he said.
"We should have immediately developed options for the protection of concentrations of our seniors."
He says the 14,000 seniors who have died in LTC homes in Canada is proof that the current strategy isn't working.
"The public is blamed for not locking down hard enough. In fact, the deaths mount because our leaders continue to choose not to quarantine our long-term care homes," said Redman, a former executive director of the Alberta Emergency Management Agency.
Redman says the solution is to either quarantine LTC residents and staff until they are all vaccinated against the current strains of COVID-19, and only allow visitors into homes who are likewise vaccinated, or use rapid testing daily on all staff and visitors to ensure they test negative before entering a facility. The quarantine could work by having staff work in cyclical shifts while quarantining at government-run hotels, he says.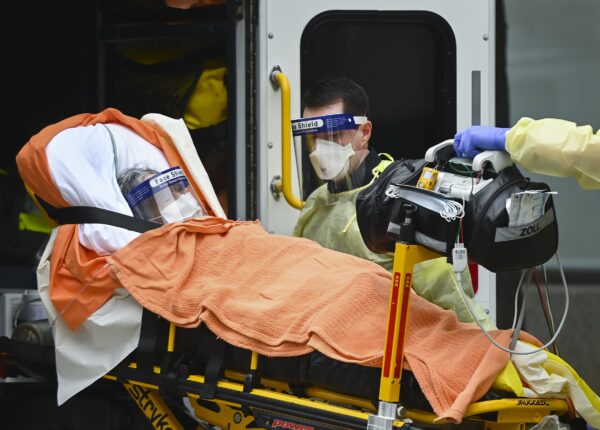 Rapid testing is to be mandatory at all Ontario LTC homes by mid-March, and several other provinces have introduced rapid test pilot projects or plan to deploy rapid testing at care homes. This is generally welcomed by LTC advocates, although with concerns over logistical and staffing challenges in carrying out those tests in an already-understaffed environment.
Sarah Johnson is a health ambassador for Family Assets, an eldercare and senior living resource for older adults and caregivers. She says there are a number of issues responsible for the adverse situation at LTC homes. These include the inadequate supply of PPE early on, understaffing, and what she says is chronic overcrowding at the facilities.
Another factor, she says, is the "entrenched values that see seniors in care facilities as afterthoughts."
"Places like South Korea and Hong Kong, which Canada should emulate moving forward, quickly set up testing and quarantine systems for infected people," she said. "They also ensured that care homes and facilities received adequate PPE, whereas countries like Canada and those in the EU prioritized hospitals and diverted a lot of equipment away from vulnerable people in eldercare."