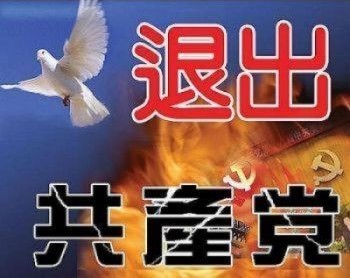 At 2:30 a.m. on July 10 a volunteer for the hotline of the Service Center for Quitting the Chinese Communist Party in Toronto received a call from mainland China. The man who called stayed silent, and then hung up. He called again, and waited, and hung up again.
Zhang Jing, the volunteer who spends his spare time helping Chinese renounce the CCP, called back, twice, before the man would start talking. The man said he was a prosecutor from China who wanted to renounce the CCP on behalf of eight other people, including a provincial deputy Party secretary, and cadres in the railroad administration and procuratorate. The prosecutor also wanted to renounce the CCP and its affiliated organizations on behalf of his children.
At about 11 a.m. local time, nine hours after his first call, the prosecutor had quit the Chinese Communist Party for himself and his colleagues and family.
Zhang Jing told The Epoch Times in a later interview that initially the prosecutor spoke hesitantly, but gradually felt comfortable talking openly after being assured of his privacy, and after Zhang explained the truth of politically sensitive issues in China, such as the persecution of Falun Gong, and the wide spread of the Tuidang movement. ("Tuidang" means "renounce the Party" in Chinese).
In his own work the prosecutor said he had seen the darkness of the Party, according to Zhang. He was outraged by the embezzlement committed by high-ranking Communist Party officials, who send their children abroad along with their ill-gotten gains. The prosecutor also, according to Zhang, blamed the policies of the Chinese Communist Party for the unemployment of many Chinese, and the misery of many Chinese people.
Read the original Chinese article.
Click www.ept.ms/ccp-crisis to read about the most recent developments in the ongoing crisis within the Chinese communist regime. In this special topic, we provide readers with the necessary context to understand the situation. Get the RSS feed. Get the new interactive Timeline of Events. Who are the Major Players?

The Epoch Times publishes in 35 countries and in 19 languages. Subscribe to our e-newsletter.