Whenever the conversation turns to personal freedom, two things invariably come up: owning a yacht and having a luxurious jet or turboprop aircraft at your immediate disposal. But what are the realities of these dreams? The answer depends in large part on how you define "own."
Just as luxury yachts are commonly owned by an LLC or corporation created for that purpose and then registered in a tax haven, so too are private aircraft more commonly owned by an entity rather than an individual. Even corporations typically opt to not take direct ownership for liability and tax reasons. Airlines do this as well; by some estimates, up to a third of all the aircraft operated by commercial airlines are leased.
If you want your name on the registration, consider what's involved. Outright ownership means you're responsible for the initial purchase plus ongoing maintenance and related expenses. A private jet can cost from about $4.5 million for a HondaJet capable of carrying four to five passengers on trips up to 1,223 nm (nautical miles) at speeds of 485 miles per hour, to $71.3 million for a Gulfstream G8000 that can accommodate eight or more passengers, depending on interior layout, on trips up to 7,000 nm at speeds of just under 500 miles per hour.
Pre-owned jet prices are pricey as well, typically starting at about $2 million, subject to the age, type, and condition of the aircraft.
Turboprop aircraft are another luxury private airplane option; a Beechcraft King Air selling for $7.9 million has room for up to 10 passengers with a range of 1,800 nm at speeds of 360 miles per hour. These smaller turboprop and jet aircraft don't require the long runways needed by a typical Delta or United airliner, meaning they can travel to many more destinations than commercial aviation.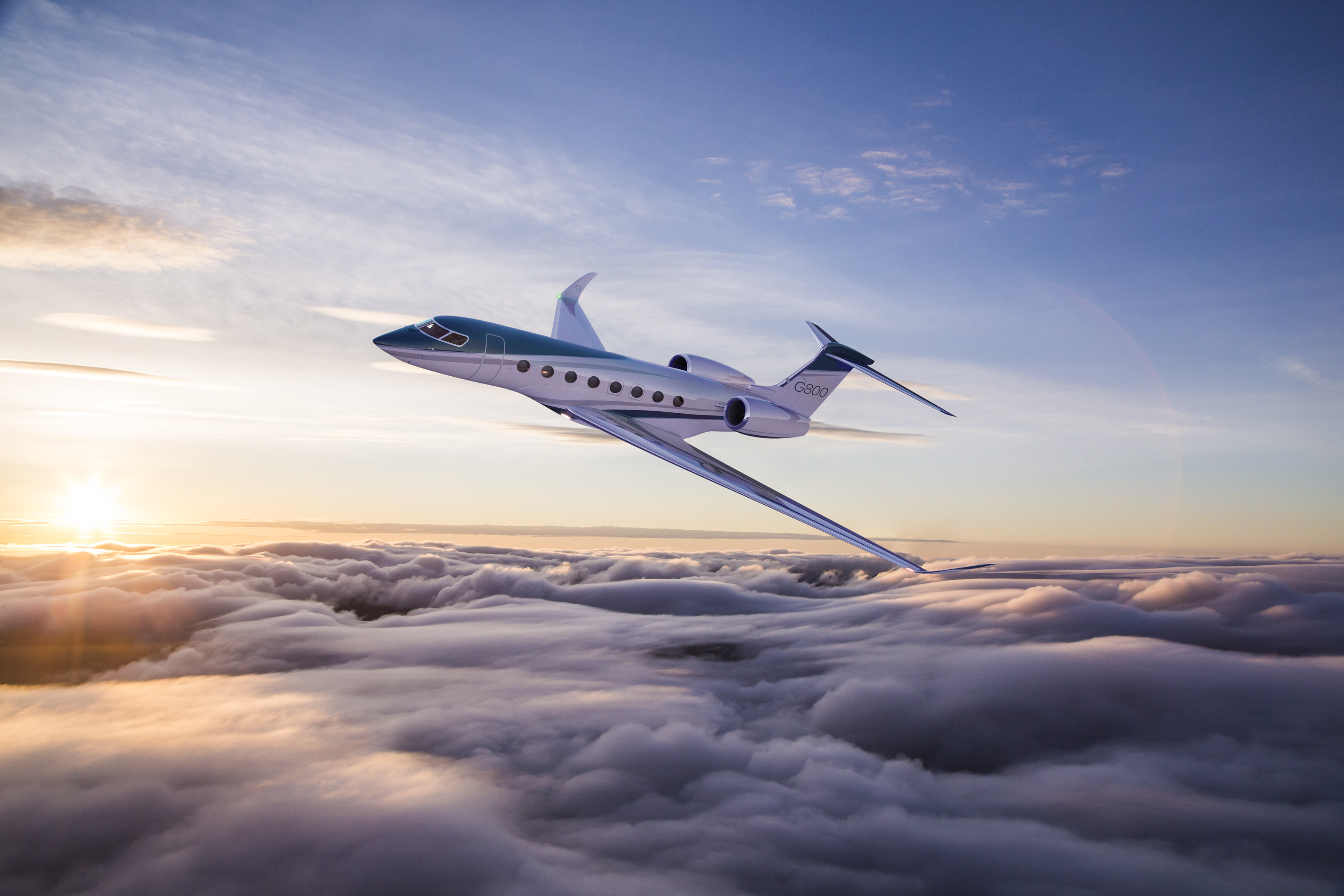 As can be the case with a yacht, the purchase price may end up being the least expensive aspect of ownership. Ongoing ownership costs include pilot and cabin crew salaries (owners may be able to fly the aircraft if they hold the required certifications and have permission from the insurer), aircraft insurance, landing and ramp fees, maintenance, fuel, and repairs.
Industry experts say operating costs for a private jet can be $500,000 to $1 million per year.
One way to defray these expenses is to make the aircraft available for charter. Many luxury yacht owners recognize the practicality of letting others use the yacht to help pay the bills whenever they don't need theirs; this works equally well for owners of in-demand private aircraft.
Alternatively, you don't need to own the plane in order to have 24/7 access to it. Alternatives to outright ownership include fractional ownership, a lease, or a charter. Just as is the case with a vehicle, a leased aircraft provides the benefits of ownership at a much lower upfront cost. Aircraft are usually "dry leased," with the user responsible for pilots and cabin crew, fuel, airport fees, aircraft insurance, maintenance, and repairs. Leasing also prevents you from having to explain to a chief financial officer or significant other why there is a significantly depreciated asset on the balance sheet, or worse, one that turned out to be the wrong choice.
For these and other reasons, leasing is often a method that makes "owning" a private plane financially viable.
Fractional ownership plans allow multiple owners to share the aircraft. Each shareholder has access to the aircraft based on the size of their share; the larger the share, the more hours they can use the aircraft. A management company handles all owner-related details from hiring pilots to paying landing fees.
Chartering an aircraft is another ownership alternative. This is especially attractive for those who infrequently require the plane or need different aircraft for different trips. In a manner similar to chartering a yacht, a charter company will make all the arrangements to get you and your party to your destination and back.
A similar option offered by Delta Air Lines is its Wheels Up program: a fleet of aircraft ranging from turboprop-powered King Airs to Falcons, Gulfstreams, and similar larger private jets, available on an hourly basis. Users can specify the destination just as they would if it were their personal airplane, but upon arrival walk away without any overhanging financial obligations.
In the final analysis, only the individual can decide if the cost of individual or corporate ownership is viable. Those who travel frequently may be better off owning, while those whose schedules are not so crowded may decide to charter.
If money is no object, owning may be the best way to have complete control over all aspects of travel as well as having the outrageously fun opportunity of being able to say, "I hear the canapés are fabulous this time of year in Cannes. Let's take my jet."