A Northern California man convicted of brutally murdering an elderly couple could potentially walk free next year with no criminal record under state law.
Daniel Marsh was 15 years old when he confessed to the murder of Oliver Northup, 87, and Claudia Maupin, 76, back in 2013. It was nighttime when Marsh broke into their Davis home and stabbed them more than 60 times.
Marsh is currently in prison, and the victims' families intend to keep it that way, arguing that Marsh said he would do it again.
"We were under the impression that he was convicted, he confessed, and he got sentenced by a jury panel for 52 years to life," Sarah Rice, Maupin's granddaughter, told The Epoch Times.
"We had a 15-year-old—three or four weeks shy of his 16th birthday—do something so heinous and so graphic and awful to not just one but two individuals. He got lucky is what he said. … We're pissed that it actually comes to this; victims are the ones that have to continue to fight to keep a psychopathic killer in prison, where he belongs [and] who has already said that he would do it again. … I don't understand how somebody could agree to put a bill into place that supports criminals like SB 1391."

Under Senate Bill 1391, signed and approved in 2018 by former Gov. Jerry Brown, California prohibited the prosecution of juveniles ages 14 and 15 in adult court.
A juvenile can be held in a juvenile facility up until the age of 25. At that time, they're released without parole or supervision, and their record is expunged.
Although the legislation was signed nearly four years after the murders were committed by Marsh, the now 24-year-old is claiming the law applies to his case.
"In conversations I've had with lawmakers who actually voted for it, nobody understood that somebody like Daniel Marsh could be the beneficiary of this law," Yolo County District Attorney Jeff Reisig told The Epoch Times.
"Daniel Marsh is just one of the many. … There's other cases that are heinous—murder, rape, kidnap of a little girl out in Santa Cruz by a 15-year-old. He's going to be out at 25."
Marsh confessed that before he committed the heinous crime, he had been wanting to murder somebody and was wandering the streets at night looking for his first victim, Reisig said.
"Up until he was captured, he was able to commit this crime without leaving a shred of evidence at the scene," Reisig said.
"The case would have gone unsolved because he was so meticulous and controlled in the way he did everything. It was ultimately solved because he had disclosed his involvement to a friend. He's very sophisticated. He's very premeditated in everything he does."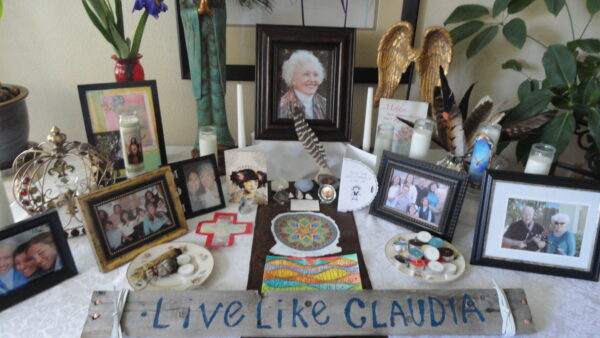 Marsh turns 25 next year, and it will be nine years since he killed and mutilated the elderly couple. Despite being potentially eligible to walk free, Reisig says he is still a threat.
"At the time he was tried, we had a world-renowned expert meet with Marsh and analyze him for purposes of determining his mental state," he said.
"He diagnosed Marsh as one of the highest-scoring psychopaths he'd ever encountered on the scale of psychopathy. The reality is since he's been in prison, he's been a model inmate, but that's what makes him so dangerous. He is a psychopath, and he can absolutely control his behavior in a prison-like facility."
As the case continues, the victim's family is exhausted, spending countless years trying to block Marsh from receiving privileges through SB 1391. Rice said when Marsh confessed his crime, he did so in "glee," giving graphic detail.
"This 15-year-old—just shy of his 16th birthday—planned, articulated, scouted out, ordered his mask and his black hoodie, and taped his shoes and did all the things that he learned in cadet training at the Davis Police Department when he was a young kid on how to create the perfect crime, and almost had a perfect crime because, had he not bragged to his friends, he would still to this day be a walking man," she said.
"He was so excited that he had done something, and he wanted to share it with his friends, and he did."
Rice said she's not against SB 1391. Instead, she's fighting for it to be amended to suit certain cases similar to her family's.
To raise awareness of her grandparent's case, Rice started a campaign exposing how SB 1391 allows for violent criminals to walk free. The project tells the story of Marsh and advocates for more people to take action against the state Senate bill.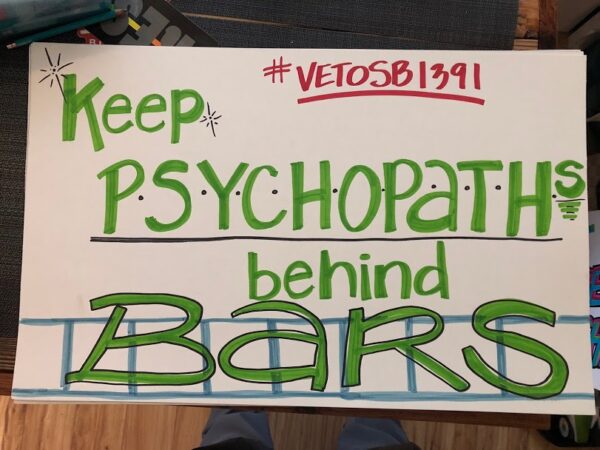 Through the online platform, Rice has received multiple messages from people who knew Marsh and fear what might happen to them if he's released.
"This affects your community and not just my community," she said. "It affects anybody and everybody that he ever encountered. … The letters we receive on a daily basis through our campaign website are people that knew him, that are fearful that he's going to show up."
If Marsh's appeal is granted, he'll be released in May 2022 with a reduced sentence of nine years.
"He doesn't deserve a second chance. He took two lives, not just one. I don't care how old he was. He planned it, and there should be a disclaimer in this bill that speaks to those types of crimes," Rice said.
"Ricardo Lara, … who wrote this bill, didn't think about that. … And now we're here, eight years later, still having to fight for this, and my family doesn't get to rest. You know those horror movies that you don't watch for a reason? I'm living that, every freaking day of my life. I hold onto those awful memories, and I just don't want anybody else to go through that."