A Look at the New Chinese Communist Party Leaders: Zhang Dejiang
November 15, 2012 1:00 pm Last Updated: October 1, 2015 11:51 am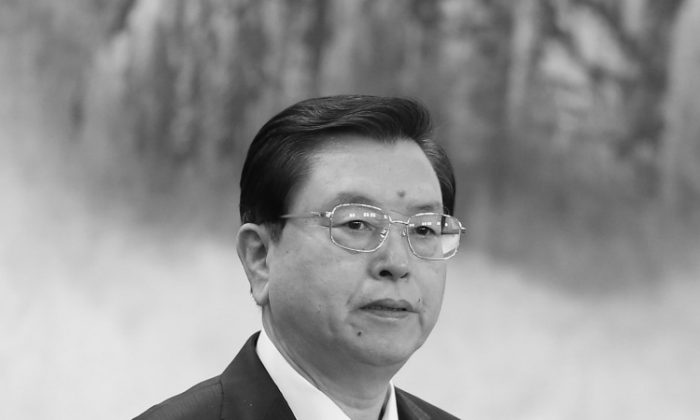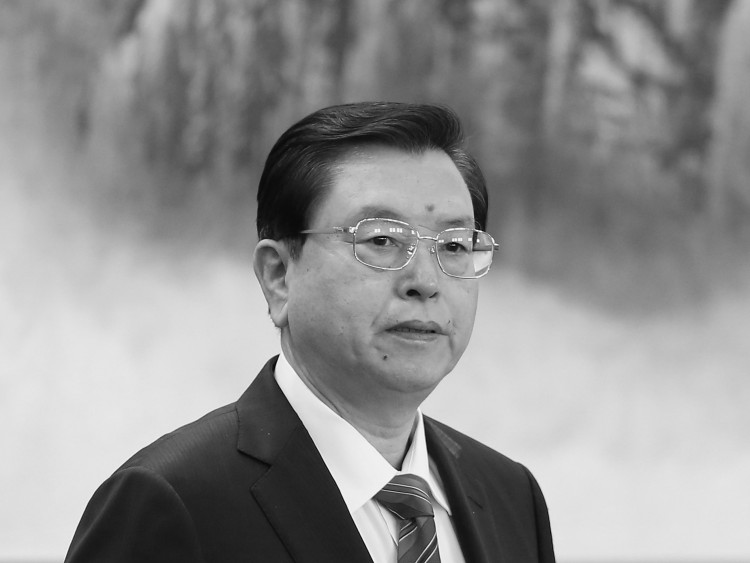 On Nov. 15 a new Standing Committee of the Politburo of the Chinese Communist Party was revealed. Apart from the Party leader Xi Jinping, and his deputy and head of economic affairs Li Keqiang, five names were relatively new. Zhang Dejiang is one of them. 
Zhang Dejiang was born in Tai'an County, Liaoning Province, in 1946. He is a princeling because his father Zhang Zhiyi was a former artillery major general of the Chinese Communist Party (CCP).
Zhang was a red guard in the Cultural Revolution, and then went to the countryside in Jilin to work with peasants as an "educated youth." Zhang entered Yanbian University and studied in the Korean Language Department until he graduated in 1972. In 1978, he began studying economics at Kim-Il-Sung University in North Korea, and served as the vice president of the Yanbian University Party Committee after returning home.
Zhao Nanqi, a military head and supporter of former CCP leader Jiang Zemin, promoted Zhang Dejiang, marking the start of his political career in 1983. Zhao then recommended Zhang to Jiang Zemin, which launched Zhang's career as a CCP official.
Throughout the course of his career, Zhang held many positions: Party Secretary of the Jilin Provincial Committee in 1995, Party secretary of the Zhejiang Provincial Committee in 1998, 17th Guangdong Provincial Party Secretary and member of the Politburo in 2007, and finally vice premier of the State Council in 2008.
Zhang is expected to be named Party Secretary and Chairman of the National People's Congress, the Party's legislative body, while continuing as vice premier.
Zhang Dejiang, a low-key and reserved loyalist of Jiang Zemin, is famous for being "extremely Maoist," and good at "jumping on the bandwagon." He enjoyed an unusually successful political career because of the relationship he established with Jiang Zemin. He was considered lucky to have the name "Dejiang," which means "Jiang's virtue" and was one reason that Jiang favored him.
Despite his loyalty to and special relationship with Jiang Zemin, Zhang still maintained good relationships with Hu Jintao and Wen Jiabao, who are not part of Jiang's faction. Zhang may not have a solid area to focus on as Vice Premier, but he could act as a senior firefighter for the Party, mainly dealing with major incidents from natural and man-made disasters.
Zhang's most recent position was head of Chongqing, beginning March 15, due to the recent ouster of former head Bo Xilai. Zhang was assigned the task of "cracking down on insurgency," according to insiders.
Editor's Note: When Chongqing's former top cop, Wang Lijun, fled for his life to the U.S. Consulate in Chengdu on Feb. 6, he set in motion a political storm that has not subsided. The battle behind the scenes turns on what stance officials take toward the persecution of Falun Gong. The faction with bloody hands—the officials former CCP head Jiang Zemin promoted in order to carry out the persecution—is seeking to avoid accountability for their crimes and to continue the campaign. Other officials are refusing to participate in the persecution any longer. Events present a clear choice to the officials and citizens of China, as well as people around the world: either support or oppose the persecution of Falun Gong. History will record the choice each person makes.
The Epoch Times publishes in 35 countries and in 19 languages. Subscribe to our e-newsletter.
Click www.ept.ms/ccp-crisis to read about the most recent developments in the ongoing crisis within the Chinese communist regime. In this special topic, we provide readers with the necessary context to understand the situation. Get the RSS feed. Who are the Major Players?