NEW YORK—Ildiko Trien's charmed and pampered life in Romania was flipped on its head when she was 5 1/2 years old.  
Her father, who spoke many languages, was a businessman; her mother, a lawyer. Her Hungarian-born family was rich and they owned land. Trien's father also reared Lipizzaner horses.
One night in 1946, four or five men with leather coats and caps barged into their house and grabbed the whole family. The family was planning to escape to Palestine the very next day.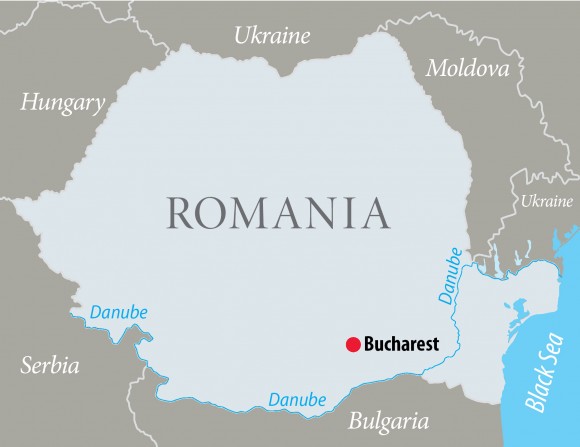 "They put my brother's shoes on me," Trien remembered. He was four years older. "They were so big."
Her father was snatched away to a gulag, and Trien, her mother, and her older brother, Csaba, were taken to live in a shack outside of Bucharest.
"We were considered bourgeois," said Trien. Intellectuals, doctors, lawyers, and landowners were rounded up and placed in gulags. The gulags, or forced labor camps, dotted the route of a canal the prisoners were made to construct. It linked the Danube River to the Black Sea.
"We got put in a house with dirt floors, kerosene lamps, and a haystack," Trien, now 75, recalled recently in Manhattan, where she lives. The shack was a dramatic change for a girl who, until then, was used to being dressed in outfits to match her pony.
Trien didn't see her father for more than two years after that first night.
"My childhood was taken away from me," she said.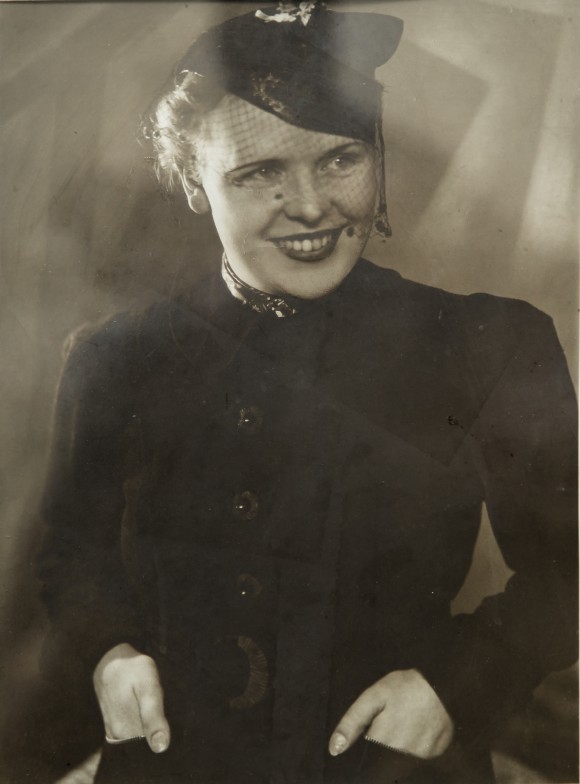 Trien's mother was given a job loading big sacks of potatoes and corn onto a train at night. "She was able to bring some bread for me and my brother."
In 1945, communism had begun its slow but deathly grip on Romania. Soviet Union leader Josef Stalin imposed communism on Romania—he held the master plans, he sent troops, and he installed the first communist leader, Gheorghe Gheorghiu-Dej.
After the abdication of King Michael I at the end of 1947, communist leaders spent the next decade or so establishing a totalitarian regime.
Numbers vary, but it is estimated that up to 1 million Romanians were imprisoned in the gulag system; many were forced to work on the canal.
The Circus
As fate would have it, her father's dealings with Lipizzaner horses presented her family with an opportunity. The owner of Krately Circus, who had done business with Trien's father, found them a week after they were relocated and suggested they join the circus to help them stay under the radar.
Trien and her brother started out dancing, then became trapeze artists after training for several years. Eventually, they rose to the top of the profession, performing tricks that had never been done before. Their mother sold tickets.
It was a hard life. On a typical day, Trien would wake up early, do a full practice, go to school, then come home and do two shows. But because they traveled often, they were somewhat removed from society and they didn't suffer as much as her fellow Romanians, Trien said.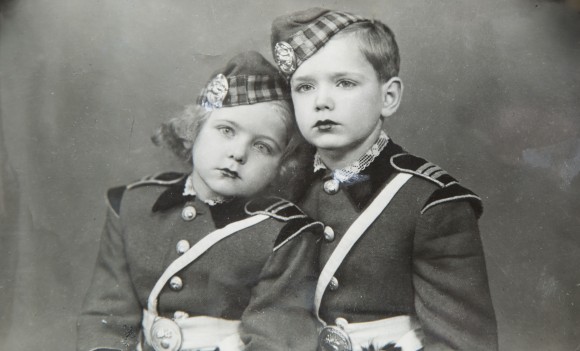 The Securitate, the secret police at the nucleus of a vast security network, had embedded itself in the society, and family members and neighbors were encouraged to spy on each other. For a marginally better life, people would report on neighbors, saying, for example, that they'd heard them listening to Voice of America, Trien said. Everyone learned to put pillows over the telephone before talking about anything sensitive.
"[The communists] destroyed the moral structure of society so there was no society," she said. "It used to be that as a human being, you had a higher power and it helps you behave in a certain way.
"[Communism] is such a subversive thing."
Even as a child, you learn to keep your mouth shut.
For years, food was rationed using coupons. Trien said she and Csaba had red coupons, because they did what was considered "heavy work." They got more bread and meat. Her mother had a yellow coupon for "light work."
"My mom never sat down to eat with me and my brother," Trien said. She would make sure her children were full first, then she ate whatever was left.
Trien would attend school wherever the circus was located, often for only a month in one place and a month in the next.
Because Trien was considered bourgeois, she was given a "social grade" of zero at school. Peasants got a plus-10. "I had to get an A-plus at school just to pass, because the zero would bring my grades down."
Visiting Her Father
About two years after their family was torn apart, when Trien was almost 8, the family received a postcard saying they could visit her father. On it was a list of items they could bring him: lard, cigarettes, two pairs of underwear, and socks. Trien still has the burlap bags they brought him.

Trien remembers traveling to where her father was—the area was arid and cold. Once they got to the gulag, called something like "White Doorway," they waited for their name to be called after the prisoners finished their forced labor.
They waited. Their name wasn't called.
Her mother went to ask and was told he had been transferred to a worse gulag due to "bad behavior."
The gulag, called "Black Valley," was about 30 miles away, so Trien's mother found a taxi and they headed there.
The driver would only go as far as the large tripods that were set up as lookouts, about half a mile from the camp, Trien recalled.
Her mother got out, put Trien right in front and Csaba right behind, grabbed their bags and said, "March!"
The soldiers started to fire, but Trien's mother told them to keep going, saying, "They won't shoot children."
They passed the bodies of two men who had been hanged. Around their necks were signs with the warning "Escape is Death."
The gulag was encircled by a triple layer of barbed wire.
Somehow, among the thousands of prisoners, her father saw them.
"He jumped into the barbed wire and yelled, 'Give me my kids!'" Trien said. "Thousands of the prisoners started stamping their feet and yelling, 'Give him his kids!'"
Guards quickly came out and took the three of them into the camp. "My mother was screaming to us: 'Don't cry.'"
"Father had blood on his hands from the barbed wire, and it got all over my hair and face. For years, I would wake up from nightmares about having blood on my face," Trien said.
She said her father was so skinny he looked like a skeleton.
The children were only allowed to see their father for a few minutes and the guards refused to allow their mother to see him at all. Trien remembers walking a lot once they left the gulag.
Fame Without Freedom
Three years later, when Trien was 11, Romania hosted the 1953 World Youth Festival, a communist expo with the motto "No! Our generation will not serve death and destruction!"
She was one of the big stars of the show, describing herself as being by then "Romania's Shirley Temple." On stage, Party Secretary Gheorghiu-Dej picked her up and asked her what she wanted.
"I want my father."
"OK, sure, let's bring him up."
"No, he is at the canal."
Three days later, men from the Securitate visited the circus. "They asked me why my father was in a gulag," Trien recalled. "I said, 'You'll have to ask the comrades why.'"
By then, she had learned to censor herself. "Whatever was on your mind, you don't say it—even as a child, you learn to keep your mouth shut," she said.
"You had to believe strongly in something inside. You had to believe this is not the reality. But you don't talk about it."
The men returned a week later and told her they couldn't release her father because he had shown bad behavior by hunger striking and resisting his imprisonment. But they gave the family a rental house in Bucharest to live in instead, Trien said.
Leaving Romania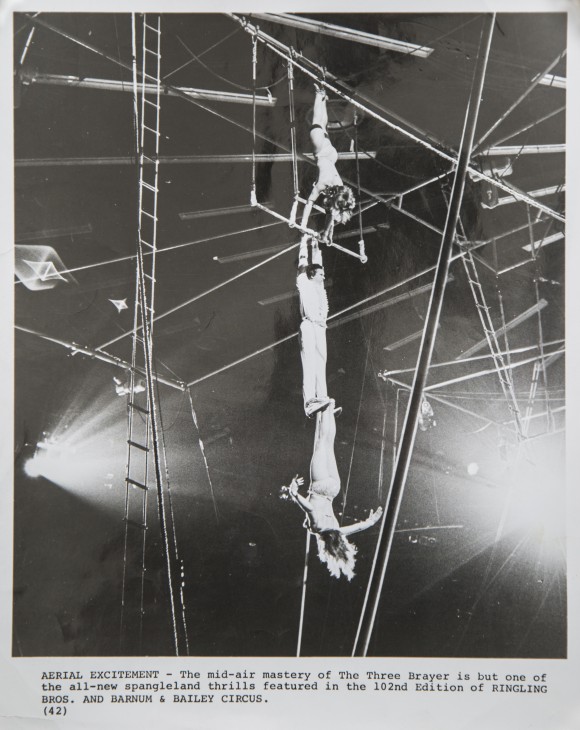 After Stalin's death in March 1953, the gulag system weakened, but Trien's father was only freed in 1956 for three weeks. He was placed in the hospital for high blood pressure before being imprisoned again and died three days later.  
Trien was married at age 21 to an academic, but it ultimately didn't work and she was divorced seven years later.
In 1970, Trien and her brother got the opportunity to go to the United States to work at Ringling Bros. circus for three years on a cultural exchange. By then, Nicolae Ceausescu was in power in Romania and life was about to get a lot worse in the country. 
Trien married an American man in 1973 and stayed in the United States, where she has lived ever since.
In the last 47 years, Trien has made the most of her freedom. For years, she exercised her First Amendment rights as executive editor of Fire Island News, which serves a community on Long Island. Now she runs her own company in Manhattan, Accent Funding, which provides bridging loans.
Despite leaving Romania so long ago, Trien's memories of communism run deep. Even today, when exiting a shop, she still stops and looks both ways to see if there is anything dangerous around her.
"My antennas are always up, always aware," she said. "This is surviving communism."
Communism is estimated to have killed around 100 million people, yet its crimes have not been fully compiled and its ideology still persists. Epoch Times seeks to expose the history and beliefs of this movement, which has been a source of tyranny and destruction since it emerged.