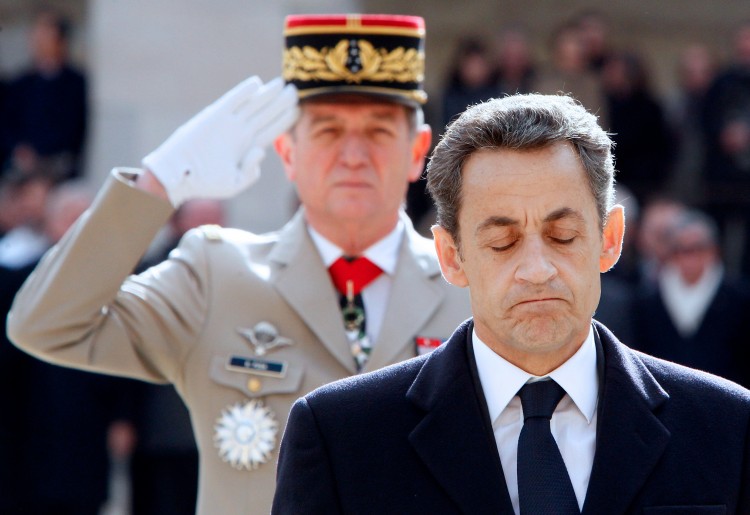 With polls showing social democrat candidate Francois Hollande's lead over conservative incumbent Nicolas Sarkozy narrowing to five percentage points ahead of Sunday's second round of the French presidential election, many political analysts have claimed that Hollande's lead remains unassailable. Having failed to trump his opponent in a marathon televised debate this week and with centrist and right-wing leaders in France deserting him, Sarkozy has pinned his hopes on closing Hollande's lead and convincing voters to maintain France's current course within Europe. Whichever candidate is elected to be the next President of France, however, their policies will play a crucial role in determining Ireland's economic future in Europe.
Hollande has built his election campaign on promises to renegotiate the fiscal compact to allow for the introduction of growth stimuli. This would include the use of so-called 'European bonds' to finance investments in education and renewable energy. The second thrust of his electoral pledge is to tax the rich at higher rates, and to levy a whopping 75 per cent tax on the super-rich. He also argues in favour of levying a tax on financial transactions. 
Referring to the fiscal compact, Mr Hollande said, "the treaty, as it is, will not be ratified."
Sarkozy has claimed that such policies would spell disaster for the French economy, and has committed himself to modelling French fiscal policy on the German austerity drive of the last decade, which forged Germany's current competitive position in Europe. His support for the fiscal compact would also remain unchanged.
While Hollande's proposed policies seem to contradict those of Berlin, the European Central Bank and the IMF, the past week has seen Mario Draghi, president of the ECB, come out in support of a rebalancing of budgetary cuts and measures to stimulate demand – a 'growth compact'. Italy's Prime Minister, Mario Monti, also spoke out this week against the stimulus-free austerity policies of the compact, just weeks after approving them. Even German Chancellor Angela Merkel has softened her stance and has begun preparing for a France without her closest ally – even travelling to France for Sunday's election. Hollande has suggested that, should he win the election, his first trip as President would be to Germany.
Merkel has repeatedly confirmed her support for Sarkozy, her ally in drawing up a Fiscal Compact that would cement Europe-wide policies of budgetary austerity. Merkel had refused to meet Hollande during his campaign, and their relationship would be unlikely to be as close as that of 'Merkozy'. 
The View from Ireland
With Ireland's economic position still precarious and the likelihood of Spain requiring a massive Ireland-style bailout in the near future increasing, difficulties in enforcing austerity measures have grown across Europe. The Dutch government fell last week after failing to reach agreement on the reduction of its fiscal deficit, while Conservatives in the UK received a drubbing in local elections as part of a backlash against the state of the UK economy.
Referring to Ireland's vote on the Fiscal Treaty at the end of May, Independent TD for Dublin South Mr Shane Ross said: "If we're voting on this treaty, we may be voting in a vacuum, because Mr Francois Hollande, who is going to be elected, I think, has said that he wants to renegotiate the fiscal treaty if he gets elected, and he wants to renegotiate it specifically to include proposals for growth.
"That will drive the other Europeans bonkers if he does it though, and I think it is welcome if he does it, because this is really part of the Irish agenda." 
Mr Ross stated on his website that: "Ireland could ride to salvation on the back of Francois's victory. If the socialist candidate wins and sticks to his promise to renegotiate, the treaty will be amended in Ireland's interests."
Though campaigning for a 'Yes' vote on the fiscal treaty, Tanaiste Eamonn Gilmore did not contradict Hollande's policies in a statement released on May 2nd: "Fiscal and financial stability can only be achieved if we have economic growth and job creation. That applies at home, and it applies in Europe. It is already the policy of this Government that budget consolidation alone will not solve all our problems, and there is now a growing mood in Europe to press ahead with the growth agenda, which is firmly in line with Ireland's position."
According to Mr Ross, "a Hollande victory will finally crush the Merkozy agenda. Germany, not France, could suddenly find itself isolated as Francois flies the growth flag.
"If you had a strong France pushing the agenda which says 'Yes' to the fiscal treaty, but it's got to include growth, because growth is so important to Ireland, perhaps we could then live with the treaty," said Mr Ross.