Since gaining independence in 1991 and embarking on the path to economic development, Central Asian countries that were once a part of the former Soviet Union became a very attractive target for Chinese investment, especially in the infrastructure sector. While the development of infrastructure is a prerequisite of economic growth and such initiative should be viewed positively, China's investments in the Central Asian region create challenges and issues.
Dr. Gül Berna Özcan, a Reader in International Business and Entrepreneurship at Royal Holloway, University of London, conducted research on the impact of growing Chinese business expansion and influence on the five countries comprising the Central Asian region: Kazakhstan, Kyrgyzstan, Turkmenistan, Tajikistan, and Uzbekistan. She presented the results of her research that traced "the footprint of China" in the region at an event at the Wilson Center in Washington on Feb. 20.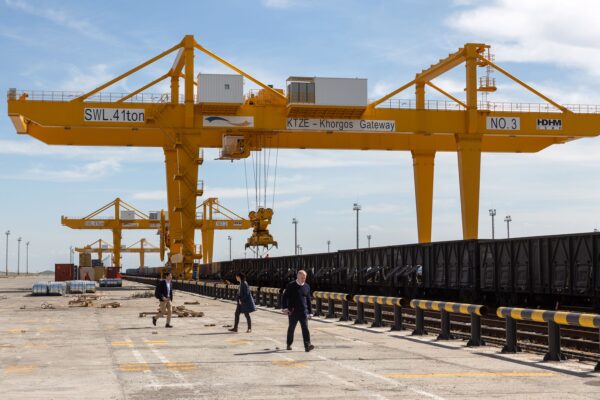 China's Belt and Road Initiative
China launched its Belt and Road Initiative (BRI) to make use of its "surplus capital and excess productive capacity," James Nolt, professor of international relations at New York University, told The Epoch Times in 2017. "With a high savings rate in China and a slowdown in industrial investment at home, they are looking for overseas projects that can be financed and a new outlet for Chinese exports," Nolt said.
Özcan also noted that China has an overcapacity of its labor force and wants to gain access to critical trade routes, as well as secure its access to strategic natural resources, and these are also important reasons for carrying out the BRI.
Building infrastructure in Central Asia plays an important role in the BRI because "Central Asia sits at the heart of Eurasia and, historically, made up half of the ancient Silk Route," according to a paper published by Observer Research Foundation. The region is also rich in natural resources.
Özcan explained that China's access to the West is through Xinjiang, then through Kazakhstan and Kyrgyzstan, and therefore these regions are critical components of the BRI.
Özcan said that China's main economic interest in the region lies in infrastructure and construction, as well as in the oil, gas, and mining industries but is not limited to these. Chinese companies also engage in utility services like central heating and electricity, surveillance, trade and logistics, and security services for businesses, Özcan said.
Özcan explained that surveillance services are offered by China to urban areas known as "smart city" solutions that use big data analytics, artificial intelligence, and facial recognition technology to monitor and control residents, and identify dissidents. An example of a "smart city" developed by Huawei is Astana (now renamed to Nur-Sultan), the capital of Kazakhstan, according to a 2017 article published by Huawei on its official WeChat social-media account.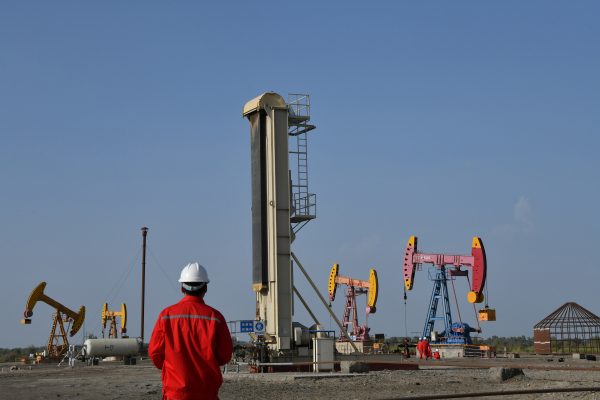 How China Carries Out Business
Chinese companies carry out these projects and services in-house, bringing workers, equipment, and supplies from China, subcontracting only Chinese firms, said Özcan. Among them are large state-owned firms like China Road, China National Petroleum Corporation (CNPC), state-sponsored large private firms like TBEA (electrical equipment manufacturer), Chinese small independent firms, contractors, and entrepreneurs, Özcan explained.
Agreements with Chinese state-owned companies are usually signed by the governments of both countries. For example, a former Kazakh president signed several such agreements, Özcan said.
"CNPC now has 50 percent of Kazakh oil. In fact, some of these shares are under the name of Western companies perhaps but they are also Chinese owned," she said.
Chinese private companies sponsored by the state have some degree of freedom to conduct their operations but they also use political ties, Özcan said. Central Asian people are also reportedly concerned with the Chinese influence on their culture. Chinese small entrepreneurs undertake small and short term projects, they marry local women, and migrate from place to place after their job is completed, she said.
Projects carried out by Chinese firms "are expensive and those investments do not really yield proper returns," Özcan said. She illustrated her statement with an example of a central heating system upgrade project conducted by Chinese company TBEA in Bishkek, Kyrgyzstan, which cost $368 million. The project was "riddled with corruption and poor technical skills and in the middle of the cold winter of 2018 [the heating system] stopped working for a week," said Özcan.
There are other issues caused by Chinese companies working on projects in Central Asia like "infrastructure delays, overpriced projects, corruption scandals, and slow progress in road construction projects," Özcan said. For example, the Aktau seaport special economic zone project was completed, according to documents, but when Özcan went there she found that "most of the site is barren."
She also found that Khorgos Dry Port located on the Kazakhstan-China border was fully connected on maps, but an on-site visit in 2017 revealed that "the Chinese side is surrounded by newly built tower blocks, the Kazakh side consists of a few semi-abandoned buildings."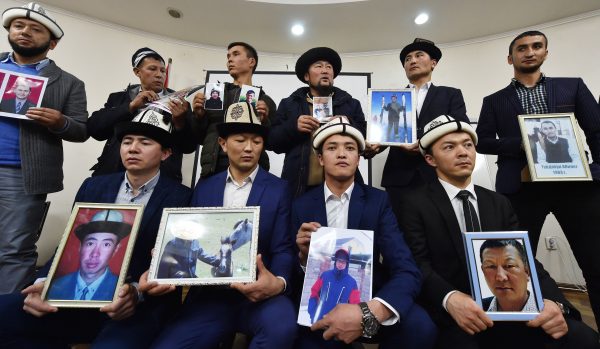 Debt Traps
Elites and ordinary people hold negative views about "China's role" and "China's impact in the region" and this has been reflected in "the number of protests taking place in Kazakhstan and Kyrgyzstan," more so in Kyrgyzstan because it is a more liberal country, Özcan said. People protest against "growing Chinese ownership of land and resources, labor/migration, inter-marriages, and unequal pay," says Özcan's presentation slide.
A debt trap is often used by the Chinese Communist Party to obtain access to critical resources and strategic transportation hubs. In Central Asia two countries "have a huge growing debt to China" due to participation in the BRI: Kyrgyzstan and Tajikistan, Özcan said.
Kyrgyzstan's debt to China is $1.7 billion which constitutes 44.9 percent of the country's external debt. In 2018, its total public debt was $4.4 billion (56 percent of GDP), according to The Times of Central Asia. Tajikistan owed China $1.2 billion in 2018, which was 41.3 percent of its total external debt, according to the U.S. State Department. The country's external debt was "$2.9 billion, or 38.9 percent of GDP, at the beginning of 2019," reported The Times of Central Asia.
If countries cannot pay back their debt—often with high-interest rates—to China the Chinese regime will ask them to give their land to China, Özcan said, adding that this was commonly known in those countries.
"Central Asia ruling governments are increasingly getting more and more detached from the sentiments of local people and local people really think that their rulers are giving away to China behind closed doors without any accountability and transparency," and therefore governments' political liability is very important, Özcan said. "A pompous and big project, [BRI] and other political projects that China pursues might end up with a huge financial bankruptcy because they are more political than anything else," Özcan concluded.
Özcan's research was based on over 60 interviews she conducted in Kazakhstan, Kyrgyzstan, and China in 2018 and 2019, as well as evidence gathered in 2016.