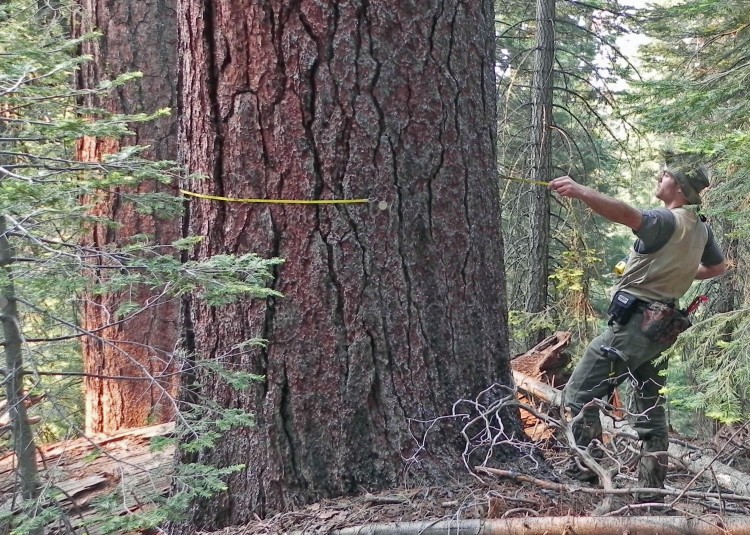 One percent can be massive. At Yosemite National Park in California, a small population of huge trees—constituting just one percent of all trees in the area—accounts for almost half of its biomass, according to a new U.S. study. Biomass is the sum of the mass of organisms in an ecosystem.
These trees include incense cedars, white firs, and sugar pines that are over two centuries old and are at least three feet (almost one meter) in diameter.
"In a forest comprised of younger trees that are generally the same age, if you lose one percent of the trees, you lose one percent of the biomass," said study lead author James Lutz, researcher at the University of Washington, in a press release.
"In a forest with large trees like the one we studied, if you lose one percent of the trees, you could lose half the biomass." 
Lutz and his colleagues, with the help of undergraduate students and other volunteers, surveyed a 63-acre (25-hectare) plot in the western part of Yosemite. They counted tens of thousands of live trees, dead trees (both standing and fallen), and decaying plant material. The overall amount of biomass was 280 tons per acre of land (628 metric tons per hectare).
Though relatively few in number, large trees play indispensable roles in the forest and their dominance of the biomass means a likewise great contribution to the carbon cycle. Even when they die, these arboreal wonders continue to dominate biomass, constituting 60 percent of the total biomass of dead trees. 
Despite these giant trees' importance, much was uncertain about their distribution in temperate forests, since most studies spanned less than 10 acres and relied on theories based on the dynamics of younger forests.
"These trees started growing in the Little Ice Age," Lutz explained. "Current models can't fully capture the hundreds of years of dynamic processes that have shaped them during their lifetimes."
The data has already been put to good use. Last year, park managers at Yosemite used the findings to calculate how many large trees to protect from a prescribed burning.
"Before the fires were started, crews raked around some of the large trees so debris wouldn't just sit and burn at the base of the tree and kill the cambium, the tissue under the bark that sustains trees," Lutz said. 
The study was published online in PLoS ONE on May 2.
The Epoch Times publishes in 35 countries and in 19 languages. Subscribe to our e-newsletter.