From time to time, an online video will surface and go viral on the Chinese internet, usually with two sides clashing: villagers who refuse to leave their house, against baton-wielding police and housing demolition crews. These videos are often violent, sometimes with villagers being beaten, even killed. A housing official recently received a lengthy sentence for corruption—providing a glimpse into why such violence happens so often in China.
Ma Weirong, the former section chief of the construction industry management division at the Hangzhou City construction bureau in Zhejiang Province, was re-sentenced to 20 years in prison by the Hangzhou Intermediate People's Court, with crimes of embezzlement, bribery, and abuse of power, Chinese news website Zhejiang Online reported on Nov. 21.
The ruling came after Ma tried to appeal his initial sentence (which was 20 years imprisonment) by a lower court in Gongshu District, Hangzhou. That court had found Ma guilty of illegally profiting from 19 government housing units.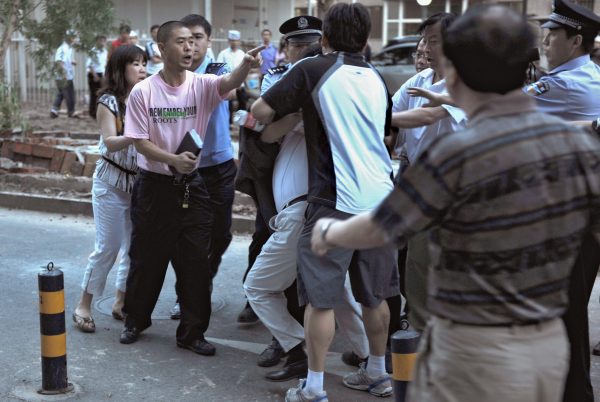 Ma held a long tenure working in the local authorities' housing apparatus, beginning in 1989.
In the late 1990s, while heading the certificate management division of Gongshu District's housing management bureau, Ma took advantage of the messy management of government housing in Gongshu. Since he could easily change the names listed on housing certificates that proved ownership, Ma put his name or the names of his family members on empty housing units that would soon be torn down for building new units. He then sold the new units at market price, pocketing all the profits.
Ma also colluded with his superior to make a profit. When a real estate developer failed to pay for public space within a government building, the developer offered to give Ma three of the building units in exchange for writing off the missed payment. Ma later sold the three housing units, pocketing 1.09 million yuan (about US$164,414).
In return, Ma helped his superior place his name—or family members'—on many government housing units.
The Chinese regime's land ownership rule, where a person can only buy rights to use the land for 70 years, but can never own the land, is a lighting rod for corruption—often with Party officials working in secrecy with real estate developers. The local government is the landowner, so, if it wishes to, it could reacquire the land multiple times, and take money from property owners repeatedly.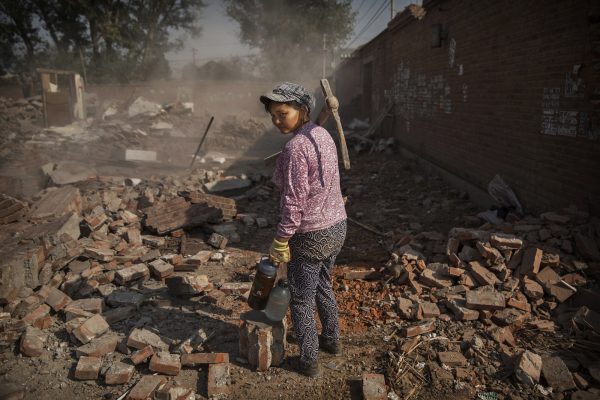 In March 2016, an online video from Wenquan, a town in Henan Province, showed 300 locals employed by local authorities, engaged in a melee with local residents when authorities attempted to evict them to pave way for demolition and redevelopment of their homes.
Sometimes these conflicts end tragically. In July 2016, in Mount Chazi Village in central China, Gong Xuehui, a 60-year-old peasant was found dead among the rubble of her home after she refused to leave and demolition crews proceeded to work.
On China's popular microblogging service, Weibo, one netizen from Guangdong Province reacted to the recent news with shock: "Only 20 years [prison sentence]." Another netizen from Hubei Province commented, "What about his superior? He should also be investigated."
Netizen Chen Yulu, who turned out to be a former staff at the propaganda department in Zhangye City, Gansu Province, believed the scale of corruption was much wider.
"This phenomenon is not limited to the housing management bureau. I expect there are low-ranking officials involved in corruption in the [housing] bidding process and affordable housing too," wrote Chen.