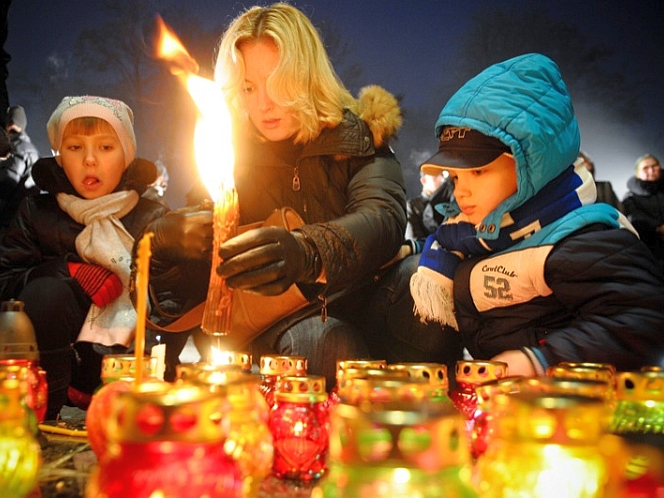 Imagine that you are a dictator. You have criticizing dissidents in exile overseas. It would be nice to have their support. Why not send a few special representatives to buy them off? 
That, in fact, is what the Chinese Communist Party (CCP) has been doing for years, according to Tang Baiqiao, a prominent democracy activist and writer. 
Over the years, Tang says that he has become the object of attention of a number of people– such as relatives, acquaintances, and classmates. They suddenly want to become good friends, and want to know the details of what he does all day. They were government officials, professors, visiting scholars, or overseas students. 
"I felt that they were very conflicted and complicated inside," Tang said in a recent interview. 
Enter Special Messenger, "Mr. S." 
In 2007 Tang's friend who, like himself, had participated in the Tiananmen Square student protests in 1989. This friend, Hu Changxin, brought a stranger named  "Mr. S" to visit Tang at his office in Flushing, New York. Mr. S was a visiting scholar at Columbia University, who came from a major university in Beijing.
He was well spoken. He said he was a former student of the 1989 democracy movement. 
Mr. S gained Tang's trust over time. They dined together and attended pro-democracy activities. Later, Tang discovers that Mr. S's wife is a high-ranking CCP official. He felt it was impossible for Mr. S to strike up a friendship with a prominent, harsh critic of the regime without the Party's knowledge and blessing. 
Mr. S often invited Tang to dinner, which he always paid for. He said that it was money from his "project." It needs to be spent. As they dined together, their conversations became more intimate. Tang began to suspect that Mr. S was acting, and that he was actually an agent sent by the CCP.
Nevertheless,  Tang kept Mr. S as a friend and continued to share  his understandings of the overseas democracy movement, the Communist Party, and the prospects of democracy in China. 
In late 2009, Tang was invited to a Beijing Dance Drama and Opera performance in Manhattan.  It was a performing troupe with close official ties. Tang found that many Party members, diplomats, and officials were in the audience.
They were not at all surprised to find him with Mr. S. Tang felt that he was expected.
More benefits were suggested and bestowed. He was offered an all expenses-paid trip to China in 2008 to see the Olympics. But it was withdrawn when Tang announced a plan to hold a press conference about democracy in China if he went back.
He was also offered a job as an "anonymous columnist" in a "very influential magazine." The pay was $3 per word.
 "Three dollars per word! A 3,000-word article will make you almost $10,000 a month. That's your wife's salary," Mr. S pointed out.
Tang was not convinced. "I don't want anything to do with the Communist Party," he said.
The offering of a sinecure (position requiring little or no work) like that is the first step in co-opting the target and bringing them to the Party's side, Tang indicated. It would suggest that someone who used to be against the regime is coming back to sing its praises. It would make for powerful propaganda.
The most extraordinary offer that Mr. S made, according to Tang, was to suggest that Tang could be a secret adviser to Hu Jintao, the chief of the CCP. He would send his ideas to Hu's office, and "do whatever you want the rest of the time," Mr. S said.
For instance, a topic Tang's advice would be sought on is how to handle the spiritual practice of Falun Gong, Tang said. 
"The Falun Gong issue has been Hu's biggest headache," Mr. S told Tang. "Hu thinks that the Falun Gong issue is a difficult problem, he fears that Falun Gong is determined to see the Party's demise."
Tang said he suggested that Hu first release all of the innocent practitioners incarcerated for their beliefs and then see what happens. "Hu can't do it, the resistance is too big," Mr. S said, according to Tang.
In the end Mr. S asked Tang to "carefully think over" the advising position, Tang said. He rejected it. Mr. S was visibly disappointed.
A number of Tang's friends interviewed by The Epoch Times, including activist Li Dayong, and chairman of the Global Service Center for Quitting the Chinese Communist Party, Yi Rong, confirmed that Tang and Mr. S enjoyed an acquaintance. Zhi Sheng, secretary of the China Peace and Democracy Coalition, and Tang's former colleague, also said he met Mr. S through Tang.
The Epoch Times has the name and identity of Mr. S, which Tang provided on condition that it would not be disclosed. Photographs of Mr. S are on the website for the Chinese university at which he works, and evidence of his time at Columbia is also available online. 
 Mr. S was preparing to leave Columbia University in September 2010. He was there for three years. Tang asked to keep in touch, but Mr. S said to "never contact him again."
With research by Jane Lin, Sophia Fang, and Angela Wang. 
chinareports@epochtimes.com