Questions continue to mount in the allegations surrounding the Biden-Ukraine corruption scandal.
On Monday night's Fox News, Tucker Carlson presented a photograph that showed former vice president Joe Biden on a golf course with his son and his son's business partner, Devon Archer, who both served on the board of Burisma—a Ukrainian gas company. Allegedly, the photo was taken in 2014; at the same time that Hunter served on the board.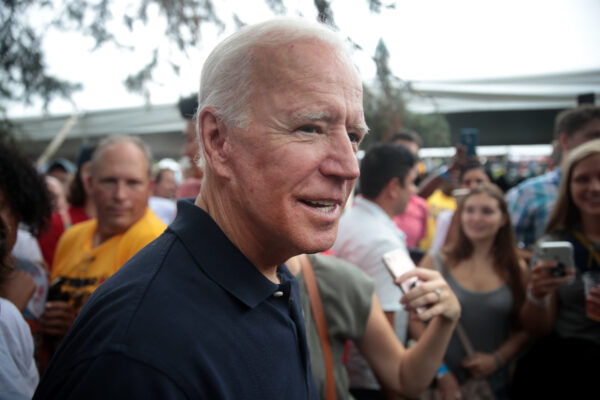 Democrat presidential candidate Joe Biden claimed last month that he never discussed business with his son, Hunter. "I have never spoken to my son about his overseas business dealings," Biden told Fox News. Joe Biden has denied any wrongdoing related to Ukraine.
Biden instead pointed the finger at President Trump. "I know Trump deserves to be investigated. He is violating every basic norm of a president. You should be asking him why is he on the phone with a foreign leader, trying to intimidate a foreign leader. You should be looking at Trump."
Directly contradicting Joe Biden, Hunter Biden previously told The New Yorker that he and his father had spoken "just once" about Hunter Biden's work in Ukraine.
Last year, Biden bragged that he got a Ukrainian prosecutor, a lawyer, who was investigating his son's company, Burisma, fired by threatening the president of Ukraine.
"I said, 'You're not getting the billion.' I'm going to be leaving here in; I think it was about six hours. I looked at them and said: 'I'm leaving in six hours. If the prosecutor is not fired, you're not getting the money,'" Biden said as he recalled what he told Ukrainian President Petro Poroshenko in March 2016.
"Well, son of a [expletive], he got fired. And they put in place someone who was solid at the time," Biden continued.
Biden pressured Ukraine to fire the top prosecutor investigating Burisma Holdings, Viktor Shokin.
Biden and his supporters have claimed that the reason that Shokin was fired was not that he was investigating corruption in Burisma Holdings but that he was inept. The Hill's reporter, John Solomon argues there is evidence to support the former.
He claims that there is a problem with Biden's story because there are hundreds of pages of memos and documents. Many are from the American side of the legal team helping Burisma with their legal challenges, suggesting that there was more to Joe Biden's denial about why he fired Shokin.
Hunter Biden's business links in China and Ukraine have been highlighted repeatedly by Trump. On Sept. 20 he urged the media to look into Joe Biden's remarks last year about how he pressured the Ukrainian government into firing the prosecutor who was investigating Burisma, the Ukrainian Company for which Hunter Biden served as a board member.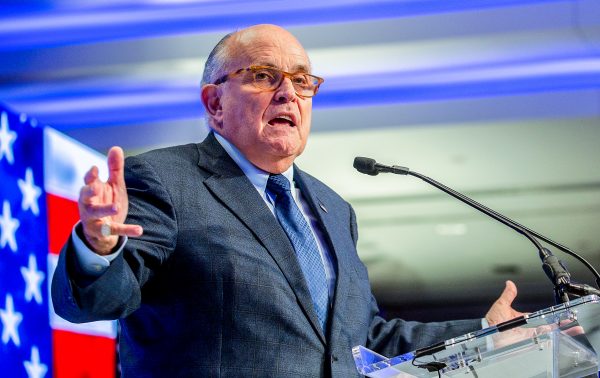 On Sunday, President Trump's lawyer Rudy Giuliani said he has an affidavit signed by Shokin that confirms Hunter Biden was being investigated when Shokin was fired.
"I have an affidavit here that's been online for six months that nobody bothered to read from the gentleman who was fired, Viktor Shokin, the so-called corrupt prosecutor," Giuliani told Fox News. "The Biden people say that he wasn't investigating Hunter Biden at the time. He says under oath that he was."
"The very thing they are accusing President Trump of doing, Biden did, and admitted that he did, and I just go back to what is this all about," Rep. Devin Nunes (R-Calif.) said on Fox News last week.