WASHINGTON—Ninety-four percent of foreign-born federal prisoners are in the United States illegally, according to a new report by the departments of Homeland Security and Justice.
Illegal alien prisoners could make up as much as 19 percent of the total number of prisoners in the federal system. The estimated population of illegal aliens in the United States is 3 to 4 percent.
A total of 58,766 known or suspected aliens were in federal custody at the end of fiscal 2017, including 39,455 persons in Bureau of Prisons custody and 19,311 in U.S. Marshals Service custody, the report said.
Of this total, 37,557 were confirmed as aliens by Immigration and Customs Enforcement (ICE), while 21,209 foreign-born people were still under investigation to determine whether they are deportable. An alien is a non-citizen and non-national, according to ICE.
Attorney General Jeff Sessions said non-citizens commit a substantially disproportionate number of drug-related offenses, in particular, fueling the national drug crisis.
"Our citizens are being victimized by illegal aliens who commit crimes. The simple fact is that any offense committed by a criminal alien is ultimately preventable. One victim is too many," Sessions said in a statement on Dec. 21.
"It's time for Congress to enact the president's immigration reform agenda so that we start welcoming the best and brightest while turning away drug dealers, gang members, and other criminals."
The report doesn't include data on the foreign-born or alien populations in state prisons and local jails—which account for approximately 90 percent of the total U.S. incarcerated population.
State and local facilities do not routinely provide Homeland Security or the Justice Department with comprehensive information about their inmates and detainees. However, both departments are working toward obtaining that data.
Breakdown of Bureau of Prisons Population
Of 39,455 foreign-born inmates in BOP custody:
20,240 (51 percent) were unauthorized aliens who are subject to a final order of removal;
14,979 (38 percent) remain under ICE investigation;
2,374 (6 percent) were unlawfully present and now in removal proceedings;
1,852 (less than 5 percent) were lawfully present aliens but are now in removal proceedings; and
10 were aliens who have been granted relief or protection from removal.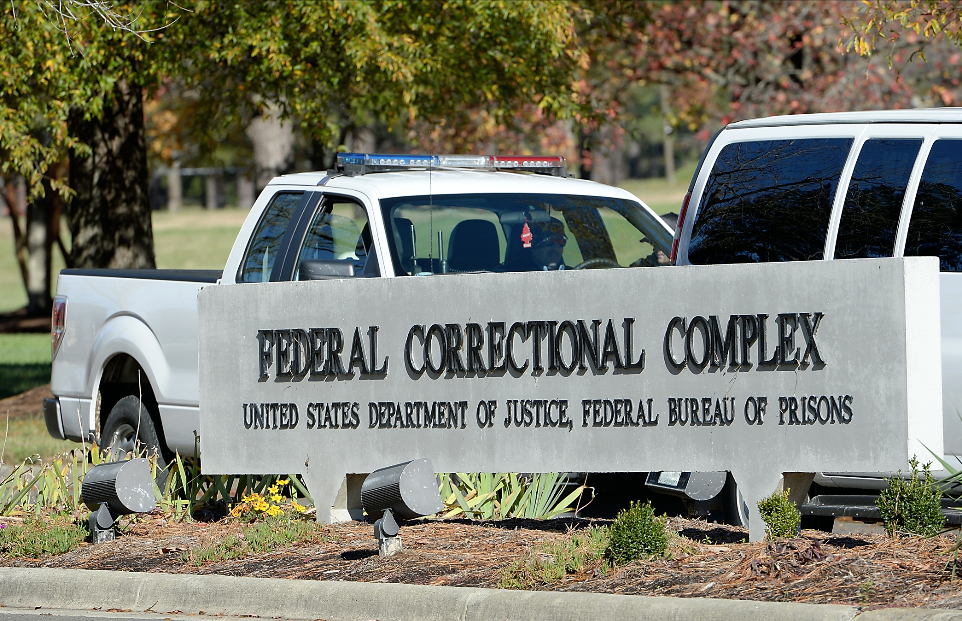 Sanctuaries
The number of crimes committed by illegal aliens in the United States is "extraordinarily high" when compared to legal aliens and citizens, according to Kansas Secretary of State Kris Kobach.
Sanctuary policies, lax enforcement by previous administrations, and a Supreme Court ruling have led to thousands of criminals being released back into communities over the years, rather than being deported. The 2001 Supreme Court ruling says ICE cannot detain an illegal alien for more than six months if there is "no significant likelihood of removal in the reasonably foreseeable future."
But sanctuary policies allow the majority of criminals to be freed.
Sanctuary jurisdictions prevent local law enforcement from cooperating with ICE, most often by refusing to hand over a criminal inmate for which ICE has requested to take custody.
In sanctuary cities such as New York, Chicago, and large cities in California, ICE is forbidden to enter correctional facilities to question a person of interest, and in most cases, local law enforcement is banned from notifying ICE when an illegal criminal alien is about to be released.
ICE Deputy Director Tom Homan said that as of July 31 this year, almost 10,000 criminal aliens who have been released onto the streets—rather than being turned over to ICE—have committed another crime.
"Every single one of those crimes was not only preventable if our immigration laws had been enforced, but should never have happened on the second go-around, when the sanctuary city had custody and could have handed the alien over to ICE," Kobach said on Nov. 2.
Proponents of sanctuary policies say that the policies promote trust in immigrant communities and, therefore, immigrants will come forward to report crimes—purportedly making the community safer.
However, Department of Justice Acting Assistant Attorney General Kenneth Blanco said more often, people won't report crimes because they are afraid of retribution from the criminals.
"One of the things that concerns them is when they live in the same community in which these individuals have been released back into the community," Blanco said at a congressional hearing in June. "That worries them and that prevents them from coming forward."
Protections such as the U-visa exist for illegal aliens who are victims or witnesses of crime. And law enforcement officers don't ask the immigration status of witnesses and victims of crimes unless they themselves have been arrested for a crime.
Melania Trump's First Year as First Lady