The mastermind behind the Sept. 11, 2001, terrorist attacks admitted that former President George W. Bush's response stunted al-Qaeda's plans for another 9/11 attack.
Khalid Sheik Mohammed, or KSM, made the confession in a new memoir, "Enhanced Interrogation: Inside the Minds and Motives of the Islamic Terrorists Trying To Destroy America" written by James E. Mitchell.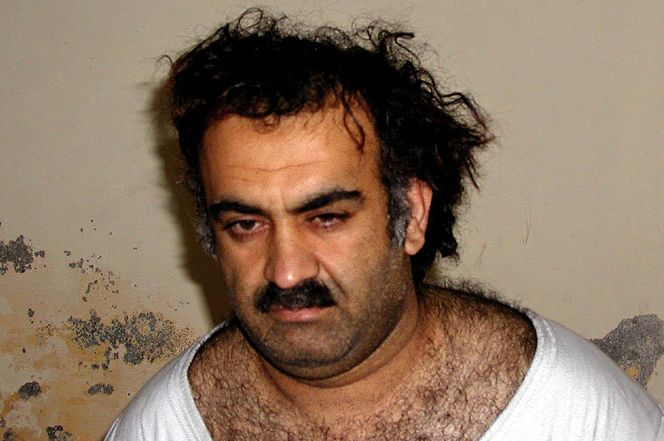 "Then he looked at me and said, 'How was I supposed to know that cowboy George Bush would announce he wanted us 'dead or alive' and then invade Afghanistan to hunt us down?'" Mitchell writes. "KSM explained that if the United States had treated 9/11 like a law enforcement matter, he would have had time to launch a second wave of attacks." He was not able to do so because al-Qaeda was stunned "by the ferocity and swiftness of George W. Bush's response," according to the Washington Post.
But Mohammed doubled down, saying that "true Muslims" are currently waging a "religious war" against the United States.
"Eventually, America will expose her neck for us to slaughter," Mohammed warned.
In conclusion, he told Mitchell: "We will win because Americans don't realize … we do not need to defeat you militarily; we only need to fight long enough for you to defeat yourself by quitting."
Related Coverage
Meanwhile, he predicted that "jihadi-minded brothers would immigrate to the United States" by taking advantage of the country's laws and rights.
"He said the brothers would relentlessly continue their attacks and the American people would eventually become so tired, so frightened, and so weary of war that they would just want it to end," Mitchell wrote.
In another conversation, he told Mitchell that U.S. would be undone internally by the political and media class.
He said, "Your own government will turn on you. Your leaders will turn on you. They will turn on you to save themselves. It will play out in the media and strengthen the hearts of the brothers. It will recruit more to Allah's cause because the press coverage will make the U.S. look weak and divided."