Officials say that nine people, including seven who were in the United States illegally, were killed in a head-on collision in Arizona.
The Arizona Department of Public Safety said the fatal crash took place Sept. 19 when a vehicle struck an SUV carrying nine people on State Route 79 near Florence, in Pinal County, about 60 miles southeast of Phoenix.
"Preliminary information is a Chevy Suburban, with nine occupants, was traveling northbound on SR 79 when it was struck head-on by a Buick passenger vehicle traveling southbound. It is unknown why the southbound Buick went left of center and collided head-on with the Suburban," officials said in a news release.
According to the Department of Public Safety, the driver and front-seat passenger in the Buick were killed. The news release's title says that eight people were killed, but inside the release, there were nine fatalities listed.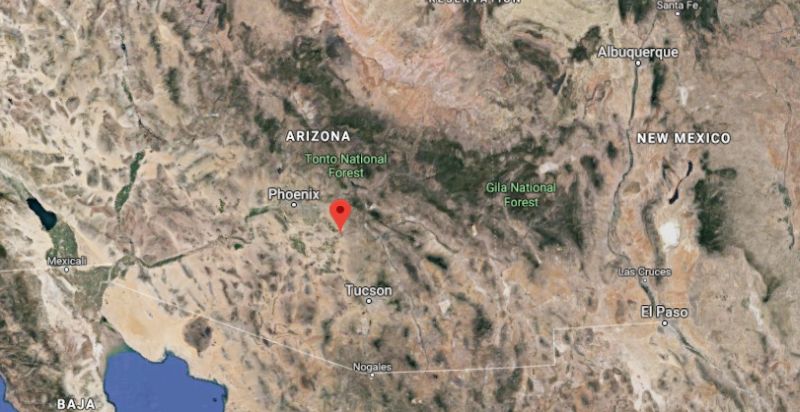 In all, there were nine people inside the SUV. "The driver, front-seat passenger and four additional passengers were killed as a result," according to the agency. "Three other passengers are at area hospitals with serious to life-threatening injuries," it said.
The driver and front-seat passenger are U.S. citizens, but seven others were illegal aliens, the release said.
Now, "Troopers are working with the Department of Homeland Security (DHS) to attempt to identify and make next-of-kin notifications, which will take time to complete," said the agency.
Both directions of the highway were closed for hours and it was later reopened at 4 a.m. local time.
Other details about the crash are not clear. The names of the victims were not revealed.