Nine members of a Hong Kong family have been infected with the novel coronavirus after sharing a hotpot meal at a restaurant last month, officials confirmed.
Hong Kong health officials said Sunday that they ate the meal in late January. A 24-year-old man and his 91-year-old grandmother were confirmed to have the virus first, followed by the man's parents, cousins, and aunts, according to The New York Times and the South China Morning Post.
The family was part of a gathering of 19 people who had the hot pot—a Chinese cooking method in which people add meat, vegetables, and other ingredients to a simmering pot of broth—said Chuang Shuk-Kwan, a Hong Kong health official, in a press conference. They had gathered at the Lento Party Room in Kwun Tong on Jan. 19.
Most of the people who ate the meal showed no symptoms, even minor ones, Chuang said.
"We're facing major difficulties in isolating the suspected cases and tracing those who had close contact with the confirmed patients," Chuang said in the Post's report. Two relatives from mainland China attended the dinner before leaving Hong Kong last month, with two seeking medical attention in China.
"I suggest the public cuts down on these gatherings. If they are necessary, try to reduce the time spent together," said Chuang.  He also called on citizens not to share chopsticks with others.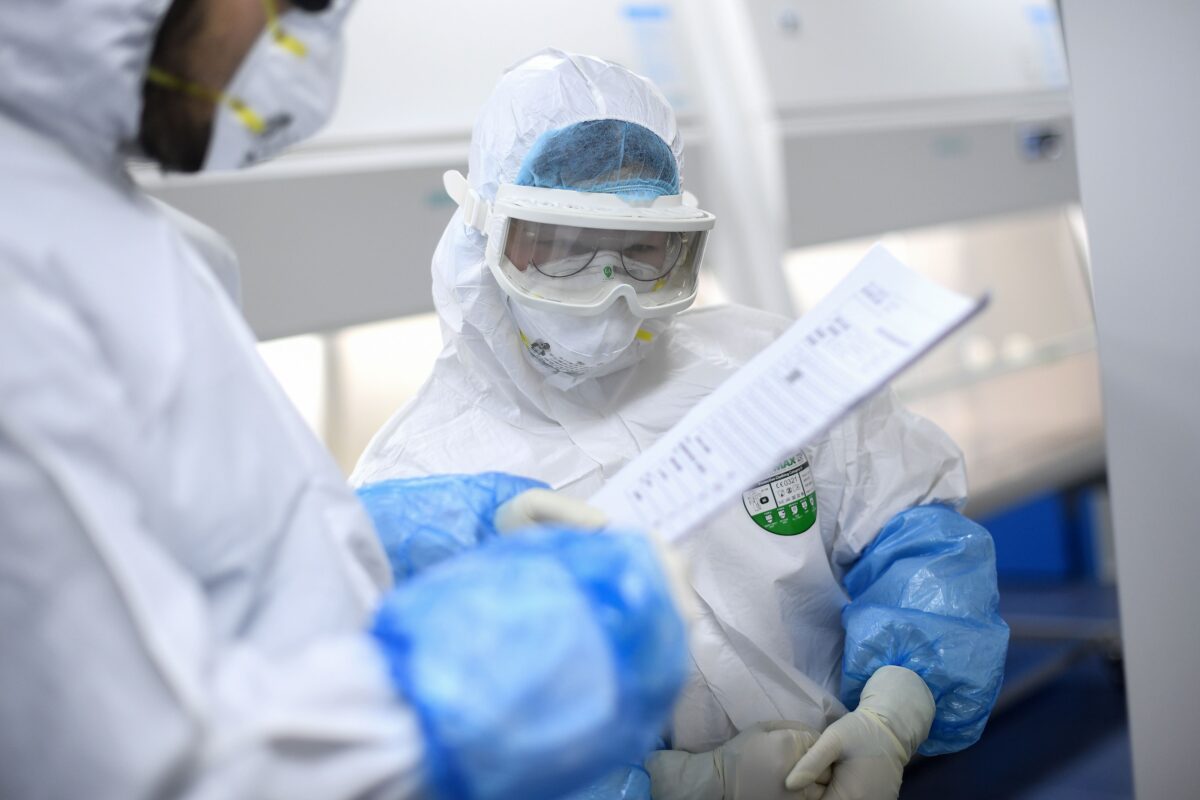 Hong Kong on Saturday started enforcing a 14-day quarantine period for people coming from mainland China in an attempt to curb the spread of the virus, which is believed to have first originated in Wuhan, Hubei Province. According to the AFP news agency, which also reported on the infected family, the city's health minister on Sunday said that about 470 people were ordered to stay home, in hotel rooms, or in government quarantine camps.
Chinese Communist Party officials, meanwhile, have implemented quarantines and lockdowns in Wuhan and a number of other Chinese cities, affecting tens of millions of people. Tens of thousands of people have been infected by the coronavirus across China, although there are concerns that the official numbers provided by the Chinese regime are not accurate.
Meanwhile, the regime has faced mounting accusations from netizens about censorship and a cover-up after a whistleblower doctor died under suspicious circumstances last week. Disturbing videos have also been uploaded to social media that purport to show regime officials forcibly taking people away for quarantine.
To add to the growing concerns, health officials in Shanghai on Saturday confirmed the coronavirus can be spread through the air, or when a person inhales tiny droplets in the air that contain the virus. Severe acute respiratory syndrome (SARS), the measles, and H5N1 avian influenza can be spread in the same manner.