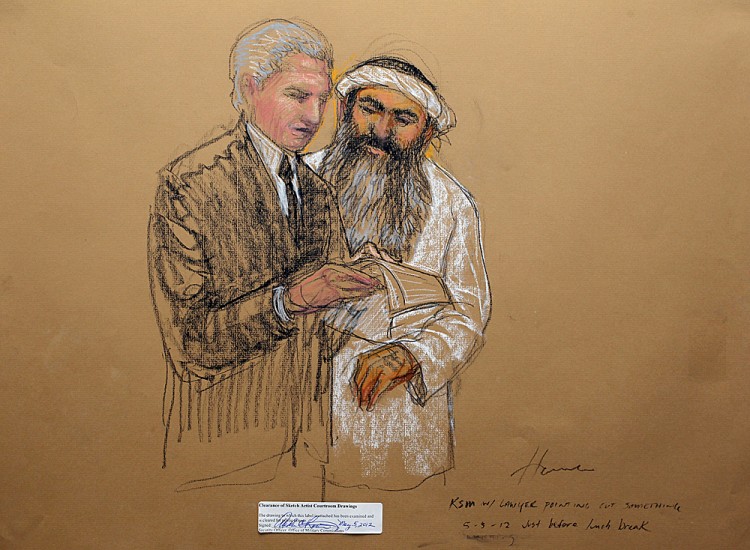 NEW YORK—For the first time in three years five of the main 9/11 defendants appeared before a court for a military tribunal on Saturday at Guantanamo Bay, Cuba.
Khalid Sheik Mohammed, the self-confessed architect of the terrorist attacks and a member of al-Qaeda, as well four co-defendants are charged with murder in violation of the law of war, among other charges. The defendants, who face the death sentence, refused to cooperate with the military tribunal by not responding to a judge and reading books, according to the U.S. Department of Defense.
Six families who lost relatives on Sept. 11, 2001, were chosen by lottery to witness the trial in person. One hundred others followed the trial at seven U.S. sites on close-circuit televisions, like at the Fort Hamilton Military Base in Brooklyn.
Al Santora, who lost his son during the attacks and came to Fort Hamilton, told NBC: "They have tons and tons of evidence and they've already admitted their guilt. So I don't know why the trial should be long."
The Epoch Times publishes in 35 countries and in 19 languages. Subscribe to our e-newsletter.