FREDERICK COUNTY, Va.—Veterans Day is a "very special day" for Austin Riddell, a fourth-grader at Redbud Run Elementary School in Winchester, Virginia.
"It's a day set aside to recognize bravery, courage, selflessness, a day to show our military veterans that our country loves them," the 8-year-old said.
To pay tribute to this, Austin organized an event on Nov. 11 to push the local school board to observe Veterans Day as a school holiday.
"I could never get away with an event like this in North Korea, China, lots of other places; only in America are we this free," Austin said during his opening speech at the event, held at the football field across from the school. "And it's all because of our courageous veterans who gave me a voice to go in front of the Board of Education, to go in front of the Board of Supervisors to change the world starting right here in Winchester."
As a boy born into a family with four generations serving in the Army, Austin said he never had perfect attendance, because he doesn't go to school on Veterans Day. On Aug. 10 and Nov. 3, he urged the Frederick County School Board to make the day a school holiday. The board has yet to take any action.
"Apple Blossom Festival is a day off at the schools, but Veterans Day isn't. That made me mad," Austin told The Epoch Times.
Austin's mother, Priscilla Bellido, thanked the local community for making the event happen. "We started with 35 flyers when he said he wanted to put together today's tribute. Mama ran off 35 flyers, passed them out. And then it just spread like wildfire," Bellido said at the event.
Several veterans spoke at the event, and Lt. Governor-Elect Winsome Sears was also present. A former Marine and Jamaican born, she lives with her family in Winchester.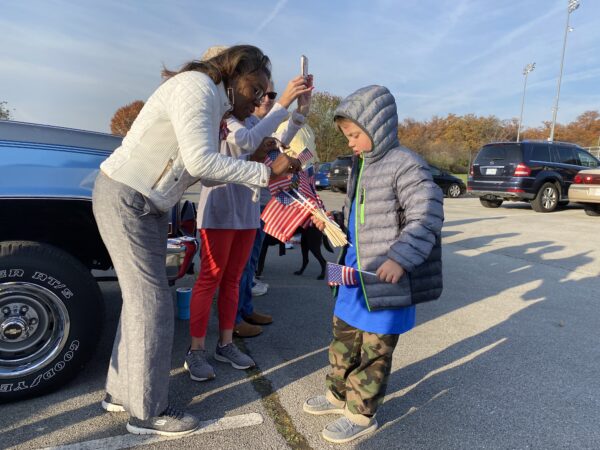 "I'm always amazed that someone so young is so driven. And you wonder what is it, and can we bottle that and sell it? Clearly, this young man is destined for greatness. He's already shown true leadership. And he recognizes sacrifice and love of country," Sears told The Epoch Times.
"It is always good when a nation honors its veterans knowing that they could have died in service to them," she said. "And we want to encourage our young people to continue to serve their country because America is worth fighting for, worth dying for."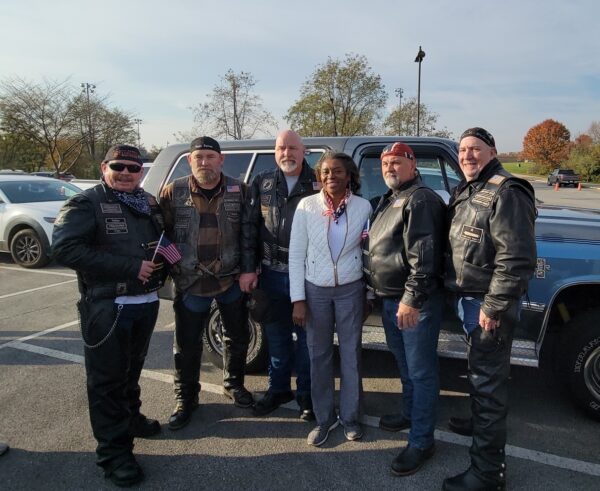 Describing himself as "an 8-year-old boy not only with dreams, but with plans to lead our country and represent our great Americans" to the county school board, Austin said he wants to be a U.S. senator. His goal is to run in 2052 when he turns 40.
Austin decided to become a U.S. senator at about 2 years old, his mother said. She said she was switching TV channels when Austin asked her to "go back" to C-SPAN. He asked her: "Who are those people? What are they doing?" After she explained to him about what was being displayed, a congressional hearing, he said, "I want to be one of those when I grow up."
Asked if she gave Austin any help writing his speeches at the school board meetings, she said she only helped with punctuation and "removing curse words." Bellido said the 8-year-old missed his iPad time and bedtime to come up with his speeches.