An 8-year-old from Kentucky was taken into custody after he threatened his babysitter with a knife and stole her car, deputies said.
Deputies from the Christian County Sheriff's Office responded to a call on March 29 about a boy who was acting out of control. They said that the boy was not able to drive further when the car became stuck in the mud, reported Fox 17.
JUST IN: 8-YEAR-OLD STEALS CAR: A child was just taken into custody after threatening a woman with a knife and stealing her car.
When officers approached him, he reportedly used "obscene gestures" toward the deputies.
Authorities said the boy is currently undergoing a mental evaluation. It is not clear whether the child will be charged.
The babysitter was reportedly uninjured from the incident.
Children threatening or committing violence while armed have been regularly reported in the media.
In October 2018, an Oregon teen was sentenced for killing his mother with a knife as well as injuring his sister. Ezekiel Holmes, who was 12 at the time of the attacks, stabbed both his mother and sister repeatedly with a kitchen knife in their family home in Ashland in January 2017, reported News 10.
He was subsequently charged with murder, attempted murder, and assault to the first degree and eventually admitted to the assault. The court kept Ezekiel's case in the juvenile system.
During sentencing, prosecutors said Ezekiel had been playing violent video games "for a period of time" before the attack, as well as read "violent graphic novels," reported Mail Tribune.
#Update: More details have been added to the story, including that Ezekiel had been playing violent video games "for a…

由 Mail Tribune 发布于 2018年10月15日周一
Despite this, Jackson County Deputy District Attorney Ruby Herriott said the motive was still unclear. He said, "We also know his mother took his computer away due to grades for school."
The judge said Ezekiel had no finding of psychotic disorder, while prosecutors said he no history of violence and no prior referrals to police, reported the news website.
Ezekiel, who is 15 this year, will stay in the custody of the Oregon Youth Authority until he turns 25.
According to the American Academy of Child and Adolescent Psychiatry, most threats by children and adolescents are not carried out. Instead, they make these threats as a way to talk big or tough, or a way to get attention.
"Sometimes these threats are a reaction to a perceived hurt, disappointment, or rejection," the organization said in an article.
The organization said that if parents, teachers or adults are concerned with a child's serious threat, it should not simply be dismissed. They should immediately talk with the child to determine whether the child is at risk.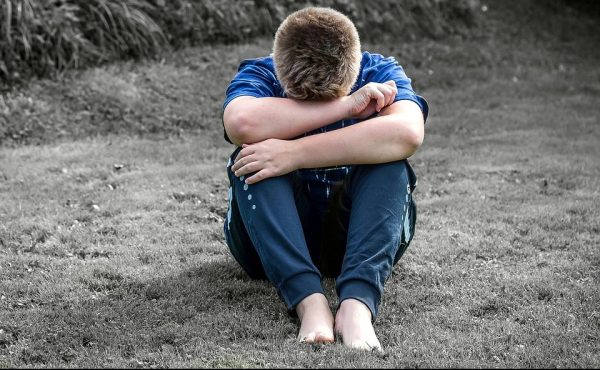 If the child refuses to talk, acts defensively, or continues to express violent and dangerous thoughts, they should undergo an assessment by a mental health professional, the organization added.
"Children who have made serious threats must be carefully supervised while awaiting professional intervention. Immediate evaluation and appropriate ongoing treatment of youngsters who make serious threats can help the troubled child and reduce the risk of tragedy," the article reads.