Los Angeles County Sheriff Alex Villanueva confirmed that eight deputies allegedly took or shared gruesome photos of the crash involving Kobe Bryant his daughter several weeks ago and said he ordered the photos deleted.
"That was my number one priority, was to make sure those photos no longer exist," Villanueva told NBC4. "We identified the deputies involved, they came to the station on their own and had admitted they had taken them and they had deleted them. And we're content that those involved did that."
Villanueva told the TV station that those involved in the incident involved a trainee who was assigned to the Lost Hills substation, located near the crash site.
A report last week from the Los Angeles Times triggered an internal investigation into the matter. Meanwhile, Bryant's "devastated" widow, Vanessa Bryant, issued a statement through a lawyer that the sharing of photos was a breach of trust.
The sheriff said that his office was notified about the photos by a person who heard a conversation between a bartender and a person who claimed to have obtained pictures of the Bryant helicopter crash.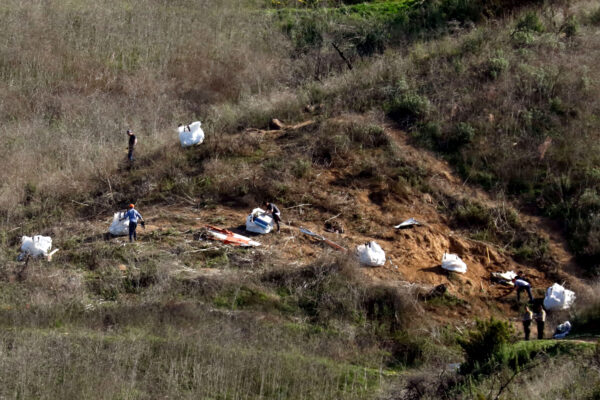 "We've communicated in no uncertain terms that the behavior is inexcusable," Villanueva told the station. "I mean, people are grieving for the loss of their loved ones."
Villanueva added to KABC-TV that the deputies are facing an investigation and possible punishments, without elaborating.
Gary Robb, Vanessa Bryant's attorney, called for individuals who allegedly shared the photos to "face the harshest possible discipline, and that their identities be brought to light, to ensure that the photos are not further disseminated."
On the day of the fatal crash that killed her husband, daughter Gianna, and seven others, Vanessa Bryant went to the Los Angeles Sheriff's Office "and requested that the area be designated a no-fly zone and protected from photographers," Robb said, Fox News reported.
"This was of critical importance to her as she desired to protect the dignity of all the victims and their families. At that time, Sheriff Alex Villanueva assured us all measures would be put in place to protect the families' privacy, and it is our understanding that he has worked hard to honor those requests," Robb said.
Bryant's helicopter crashed into a hill in Calabasas, California, amid foggy and poor weather conditions in late January. The crash killed Bryant and his 13-year-old daughter, Gianna, and seven other people including Christina Mauser; Payton and Sarah Chester; John, Keri, and Alyssa Altobelli; and pilot Ara Zobayan. His death prompted an outpouring of support among current and former NBA stars.