The seventh case of the new coronavirus has been confirmed in the United States.
The affected person is a man who lives in Santa Clara County, California, the Santa Clara Public Health Department announced Friday afternoon after receiving notice about the case from the Centers for Disease Control.
This marks the third case of coronavirus in California, but it is the first in Santa Clara County and the Bay area.
Dr. Sara Cody, the health officer for Santa Clara County, told reporters at a news conference that the unidentified man "had traveled to Wuhan, China, and became ill upon returning home."
She added, "Since he has been home to the county, he has been self-isolating at home and did not leave home at all except to seek medical care. He was seen in a local clinic and hospital but was never sick enough to be hospitalized."
"Our preliminary investigation indicates that he came into contact with very few individuals after returning home. We are making sure that anyone that he did come into contact with is being monitored for symptoms and staying at home away from others," she said.
Other cases in the United States to-date involve one in Washington state, one in Arizona, and two in Illinois.
Earlier in the day, the United States officially declared the coronavirus outbreak a public health emergency in the country.
Health officials also announced that the United States would temporarily bar entry to all foreign nationals who visited China within the past 14 days.
U.S. Secretary of Health Alex Azar announced at a press conference that the ban—to take effect Sunday 5 p.m. EST—will not apply to immediate family members of U.S. citizens or permanent residents.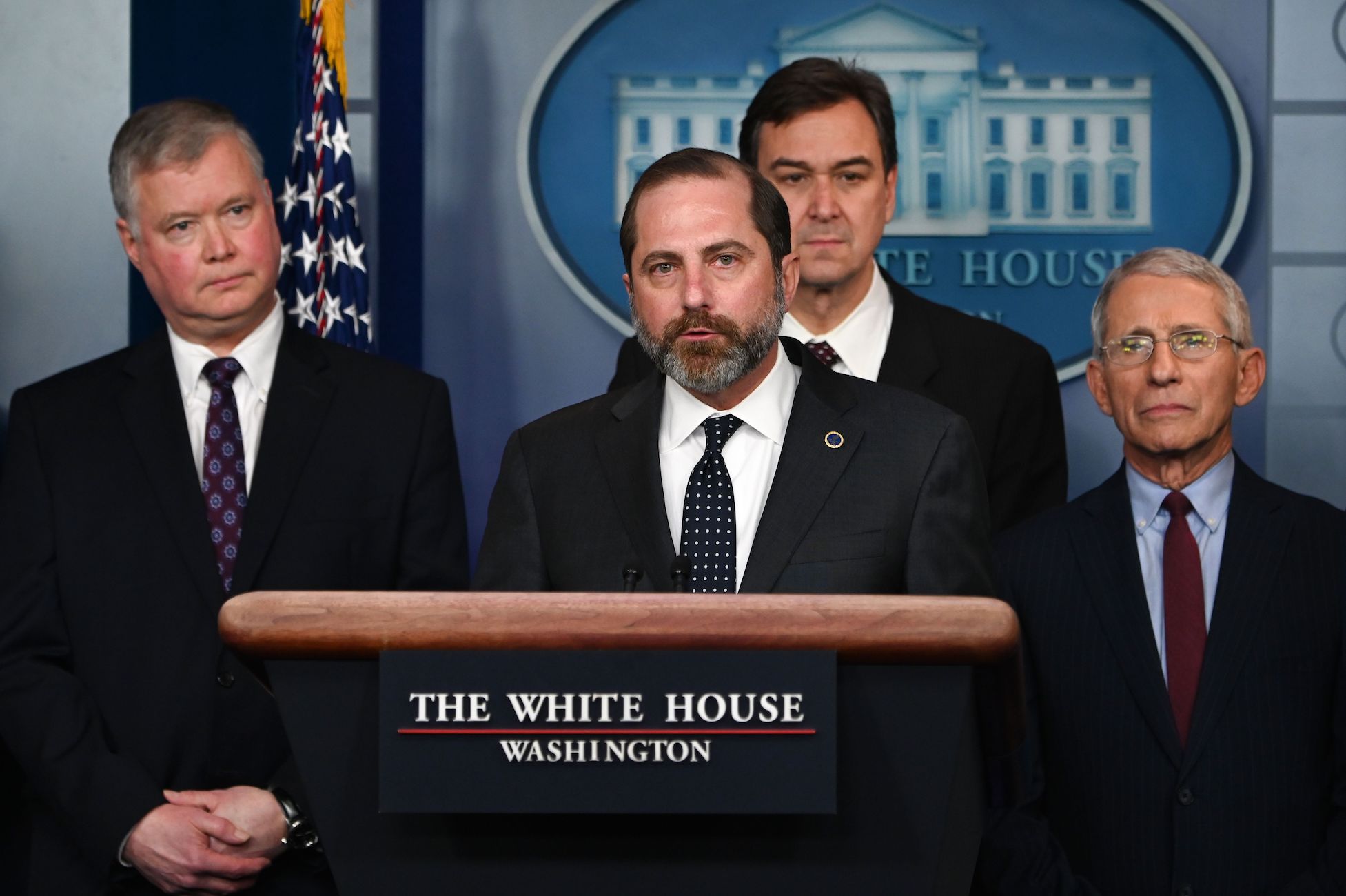 Azar added that U.S. authorities have officially declared the coronavirus outbreak a public health emergency in the United States.
He said that any U.S. citizen who was in the province of Hubei—which houses the epicenter of the virus, Wuhan City—in the last 14 days will be put into a mandatory quarantine of up to 14 days when they arrive in the United States. Meanwhile, returning U.S. citizens who were in other parts of China in the last 14 days will be given a health screening at select ports of entry, and then subject to up to 14 days of monitored self-quarantine, Azar said.
Three U.S. airlines on Friday—Delta Airlines, American Airlines, and United Airlines—announced they will suspend all flights between the United States and mainland China. For American Airlines and United Airlines, the suspension took effect today, while Delta will be suspending flights from Feb. 6.
The Trump administration announced on Thursday a new task force to "monitor, contain, and mitigate the spread" of the new coronavirus. The task force is being coordinated through the National Security Council and has been meeting daily.
The task force will give Americans accurate and up-to-date health and travel information related to the 2019 novel coronavirus, White House press secretary Stephanie Grisham said in a statement.
Cathy He contributed to this report.