A 79-year-old Connecticut woman was arrested and charged in connection with the death of a truck driver in March, according to reports.
Ramona Rubin was arrested in Orange, Connecticut, on charges of misconduct with a motor vehicle and failure to drive in a proper lane, Fox61 reported.
Police alleged that her vehicle, a Volkswagen, drifted off the right shoulder of the roadway and hit 45-year-old Steven Sylvester, News12 reported.
Sylvester was standing alongside his truck making a delivery of construction equipment when he was killed.
The woman's recent "arrest stems from a lengthy investigation by the department's accident reconstruction team into a motor vehicle collision on March 25, 2019, on Derby Avenue in which Ms. Rubin's vehicle drifted onto the right shoulder of the roadway and fatally struck Steven Sylvester," the Town of Orange Police Department said in a news release.
Meanwhile, the arrest stemmed from a "lengthy investigation" by the police department's accident investigation team, according to the news release.
Rubin is scheduled to appear in Derby Superior Court on Sept. 30.
She was released after posting $25,000 bond.
The Waterbury Republican-American reported that Rubin was hospitalized in the accident. Her vehicle also struck a third vehicle.
Photos published by News12 showed that accident and what appears to be Rubin's yellow Volkswagen Beetle.
Orange located several miles southwest of New Haven.
Facts About Crime in the United States
Violent crime in the United States has fallen sharply over the past 25 years, according to both the FBI's Uniform Crime Reports (UCR) and the Bureau of Justice Statistics (BJS) National Crime Victimization Survey (NCVS) (pdf).
The rate of violent crimes fell by 49 percent between 1993 and 2017, according to the FBI's UCR, which only reflects crimes reported to the police.
The violent crime rate dropped by 74 percent between 1993 and 2017, according to the BJS's NCVS, which takes into account both crimes that have been reported to the police and those that have not.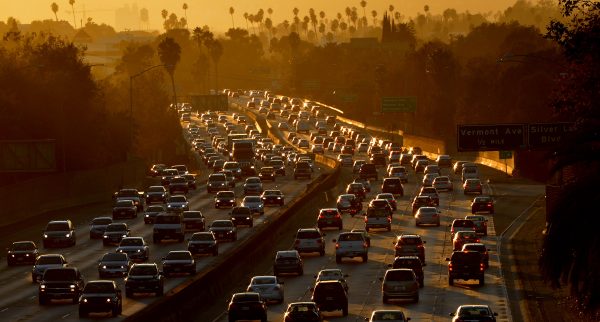 The FBI recently released preliminary data for 2018. According to the Preliminary Semiannual Uniform Crime Report, January to June 2018, violent crime rates in the United States dropped by 4.3 percent compared to the same six-month period in 2017.
While the overall rate of violent crime has seen a steady downward drop since its peak in the 1990s, there have been several upticks that bucked the trend. Between 2014 and 2016, the murder rate increased by more than 20 percent, to 5.4 per 100,000 residents, from 4.4, according to an Epoch Times analysis of FBI data. The last two-year period that the rate soared so quickly was between 1966 and 1968.